This article will show you how to use Phorest reporting to gather information on your team's performance from both an overall revenue and stats perspective. 
Go to Manager > Reports, and click on the Staff tab at the top of the screen.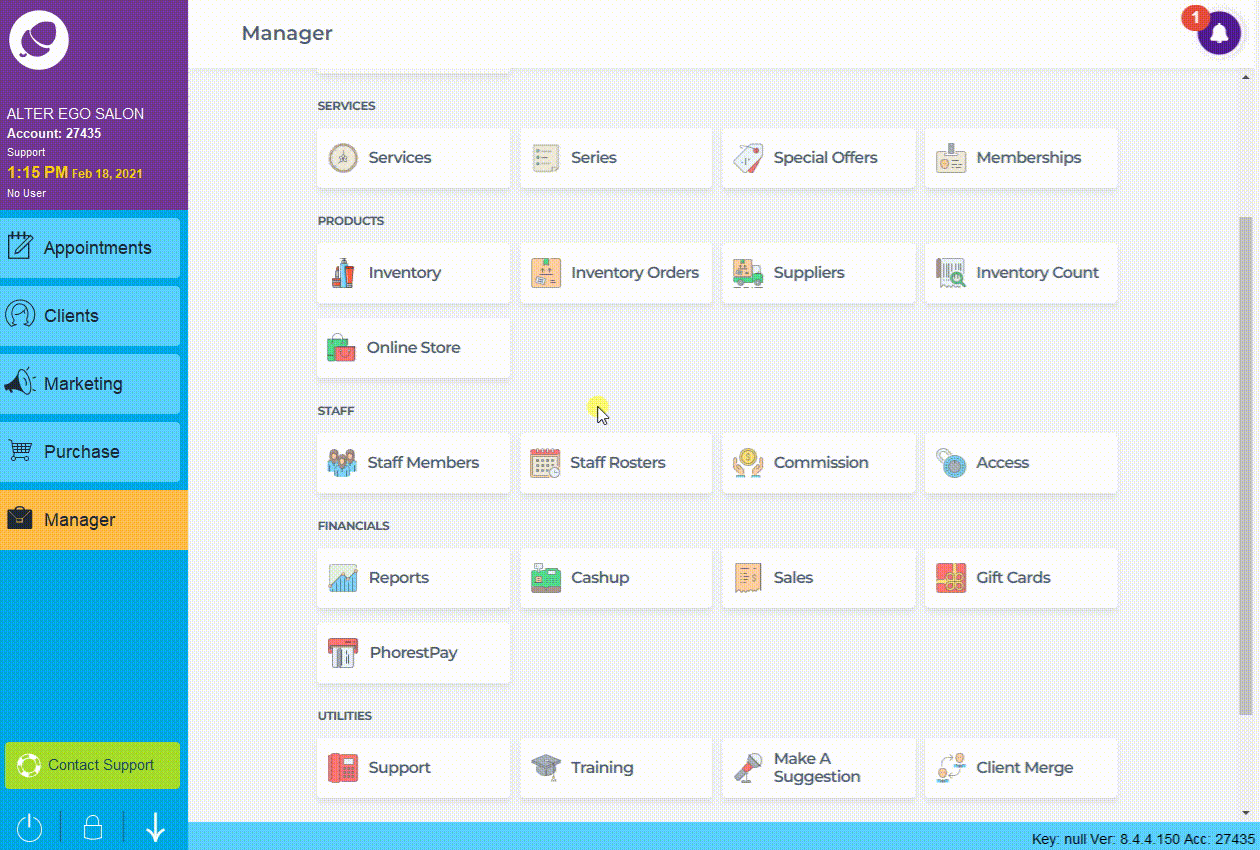 Use the Date Range and Staff dropdown menus in the top right to filter your reporting to your needs.

---
The report is broken down into the 4 sections below.
  Jump to a Section
Payroll
The Payroll section will give you a breakdown of staff Commission, Wages and a Total of each. You can use the expand buttons for each to get some further breakdowns in each section

  Important
You will need to make sure you have your Commission and Staff Payroll information set up for this reporting to work
Rostered Days
Here you will see a summary of your staff working days and days off.
Note: Rostered Days reporting will not work unless you have set the staff members working Hours Per Day and Hourly Rate on their staff profile. Click here for a guide on how to set that information up..
Days Worked
are any days where the staff member was scheduled to work via the Staff Roster. The default working hours per day for each staff member is 8. Any part day worked is calculated as a percentage of the Standard Hours Worked per Day.
Days Off
are any days set as days off in Staff Rosters. It groups days off by type - Holiday, Training, Sick Day and Custom.

Performance (Rev)
Here you will see the amount of revenue generated by the staff member, broken down by Services, Courses, Retail, and their Total.
For more information on how each of these is calculated, click the ? icon at the top of the section. You can also get a further breakdown of the areas by clicking the expand arrows.

Performance Stats
Here you will see the number of Services, Courses and Retail performed by each staff member in the given time period.
For information on how each of these is calculated, click the ? icon at the top of the section.