This article explores how to assign a TreatCard to a client who currently does not have one.
Video: Assign A New TreatCard To A Client
Step-by-Step Guide
To adjust the settings for the TreatCard system, go to Marketing > TreatCard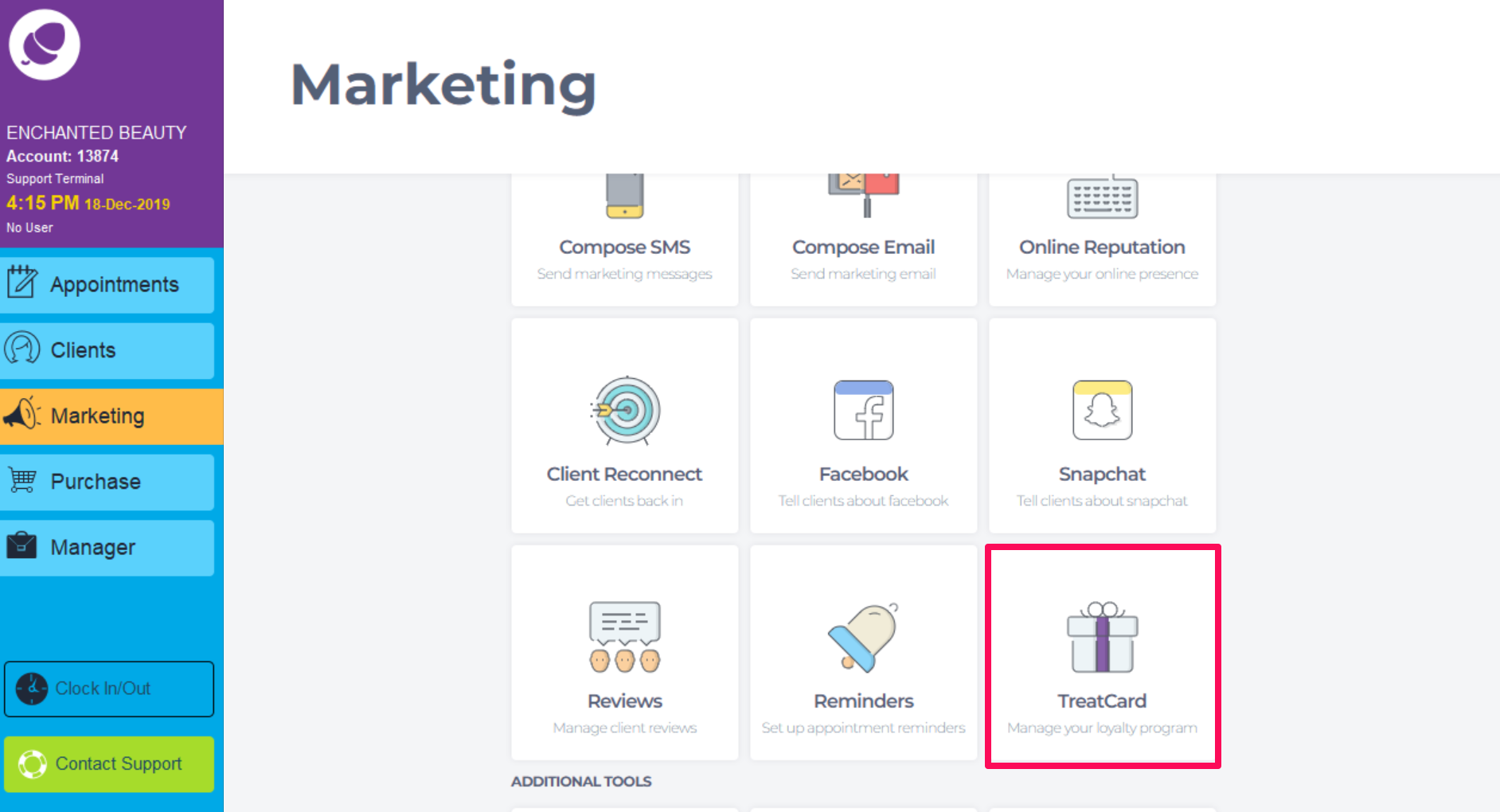 Click on the Settings button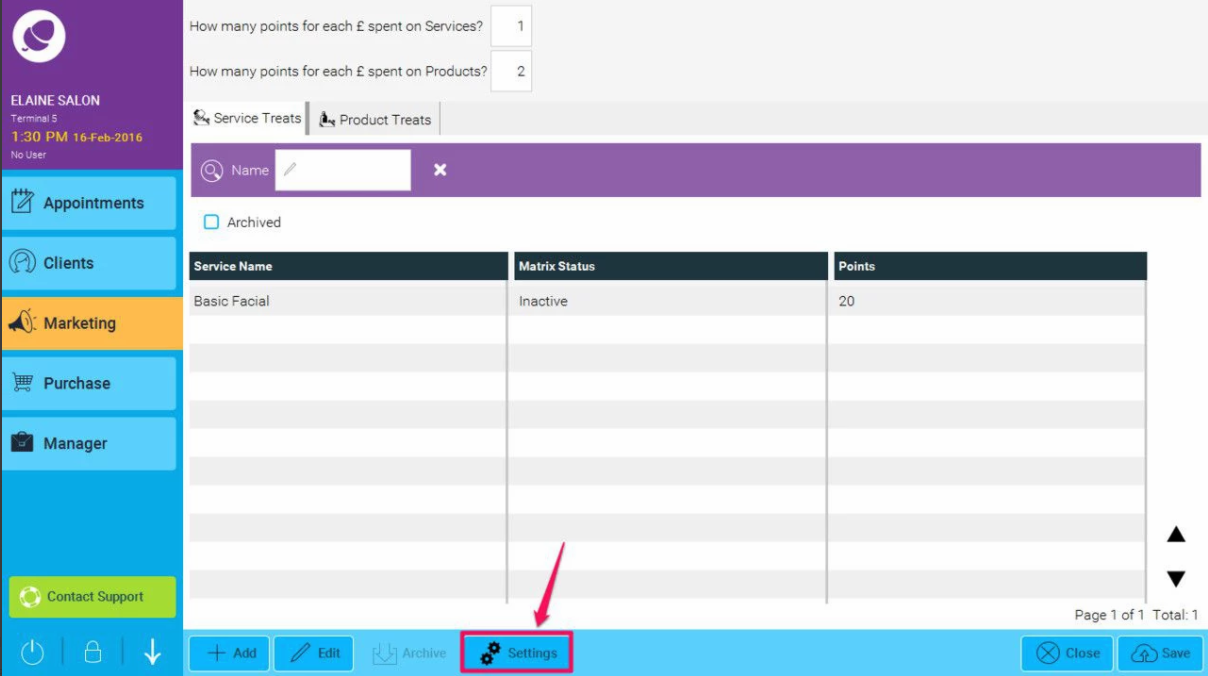 Then you can choose to add a prompt on Check in or On Pay to add a new TreatCard: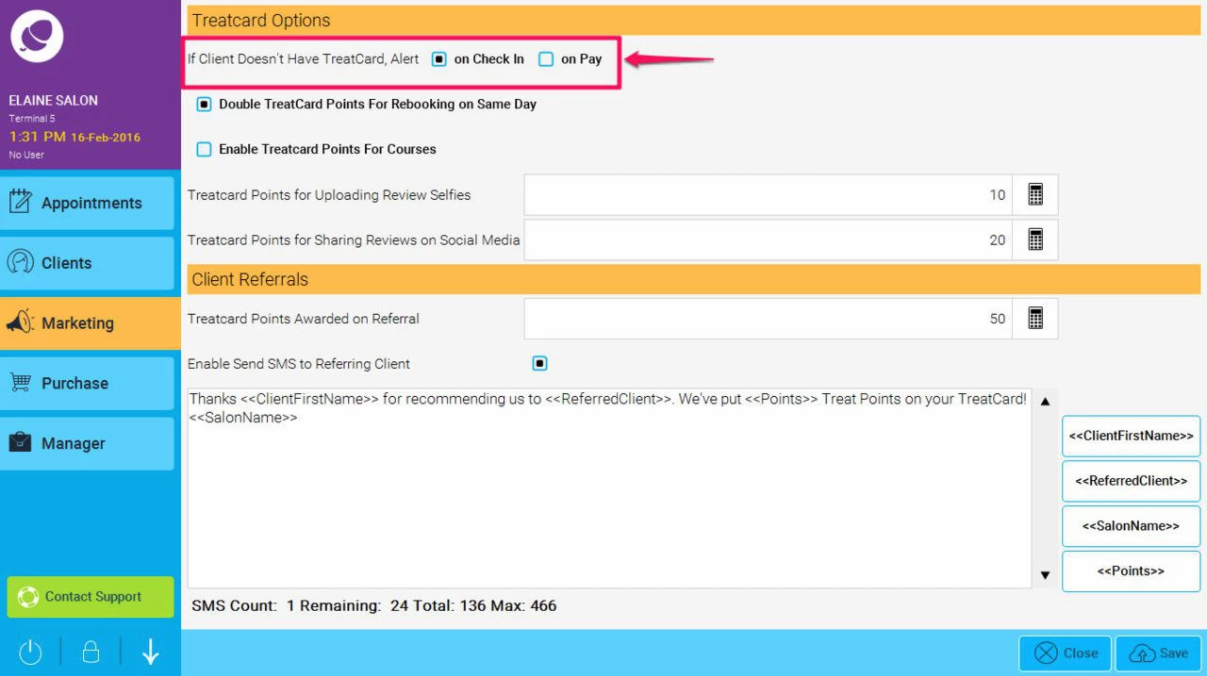 The following example shows how to add a new TreatCard to a client with the Alert On Check in box ticked (as illustrated in the screenshot above):
When the new client arrives for their booked appointment, simply check them in as normal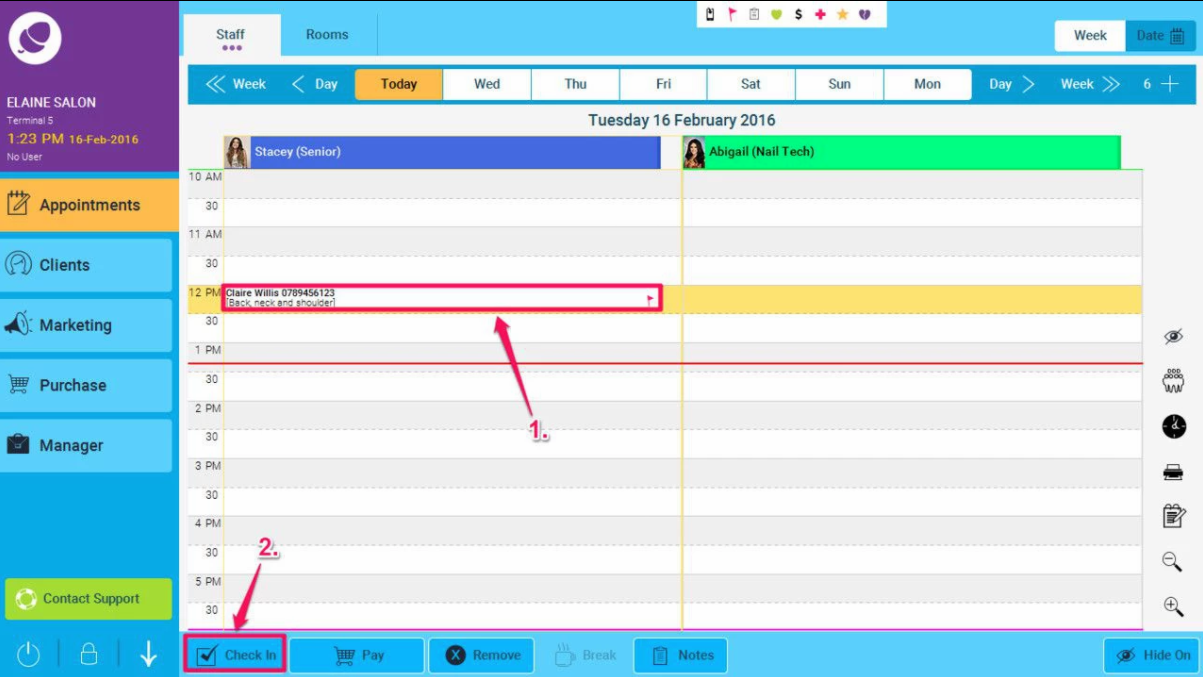 You will then get a pop up asking, would you like to give <The client> a TreatCard?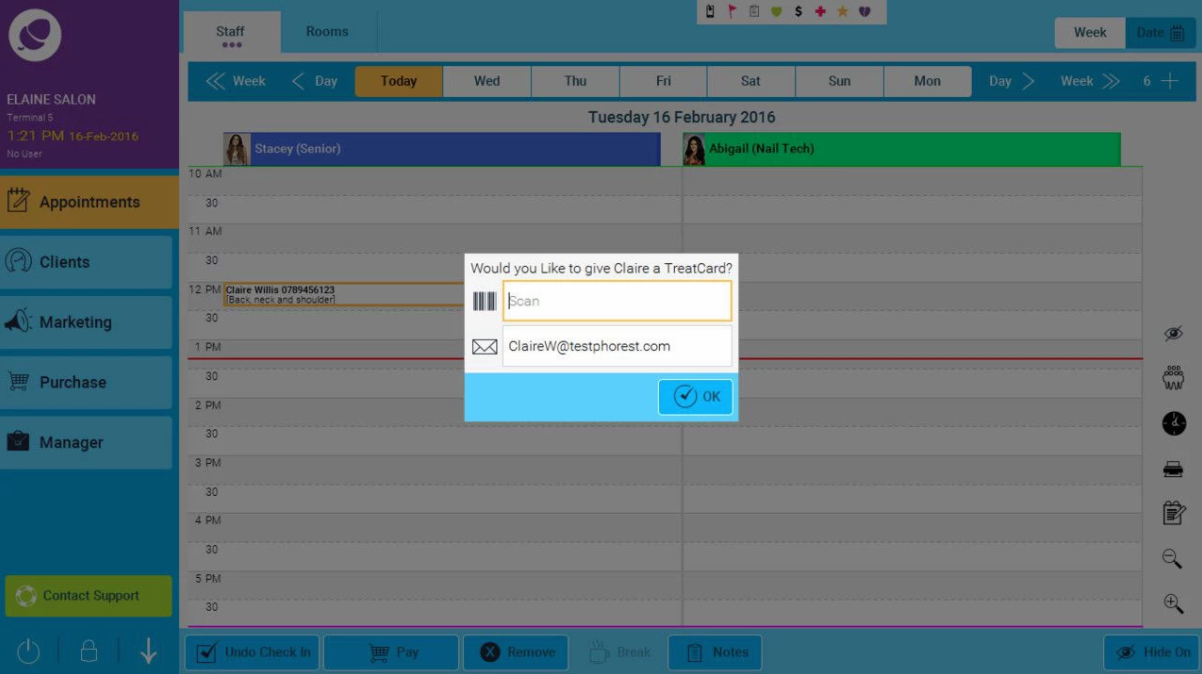 Simply scan in a TreatCard (or you can enter the TreatCard number manually) for the client and select the OK button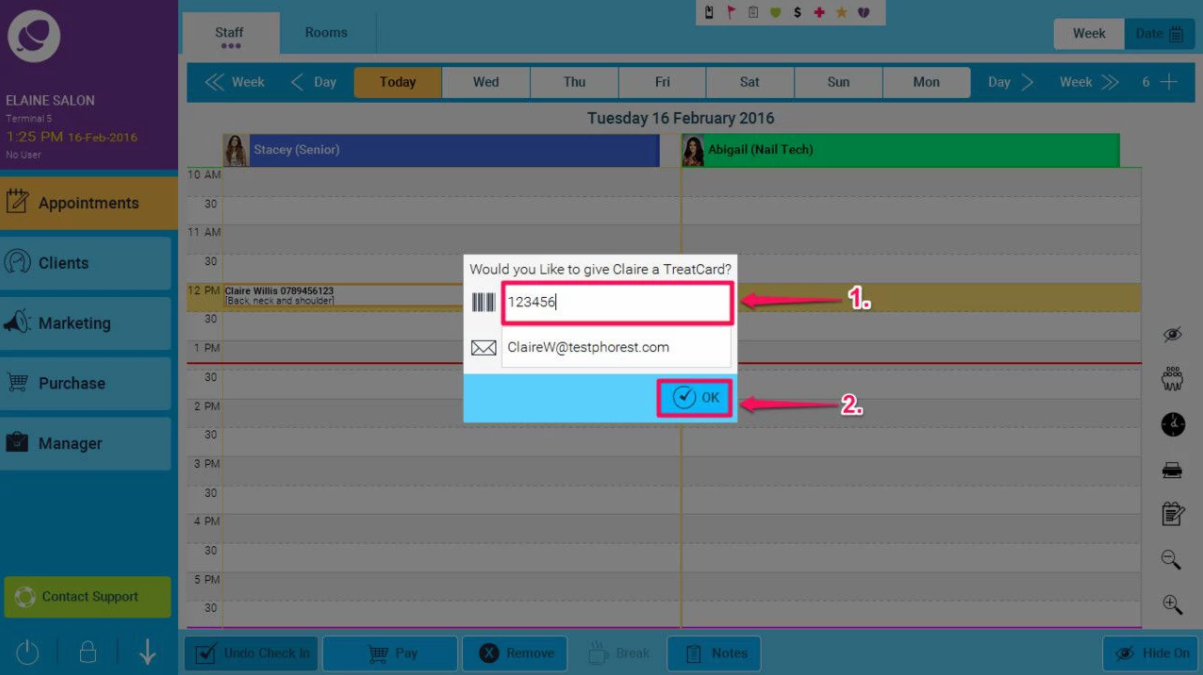 The Client is now active on the system!