This article outlines the minimum specifications required for a desktop computer, laptop or tablet/iPad to run Phorest on Windows, Mac, and Phorest Go on mobile devices.
Click a section below to expand
👇
  Recommended Computer Requirements
Requirements if you are outside the United States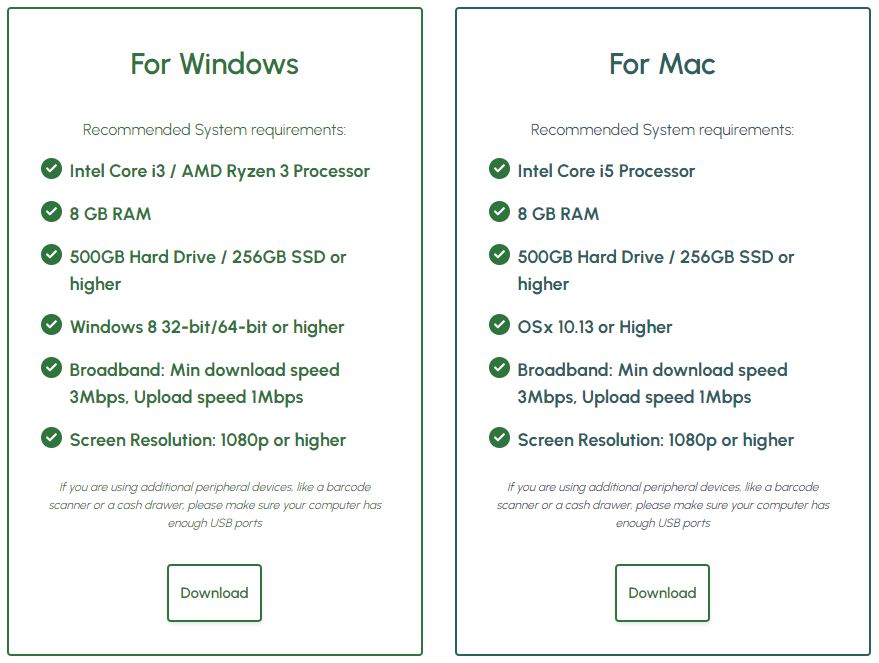 ---
Requirements if you are in the United States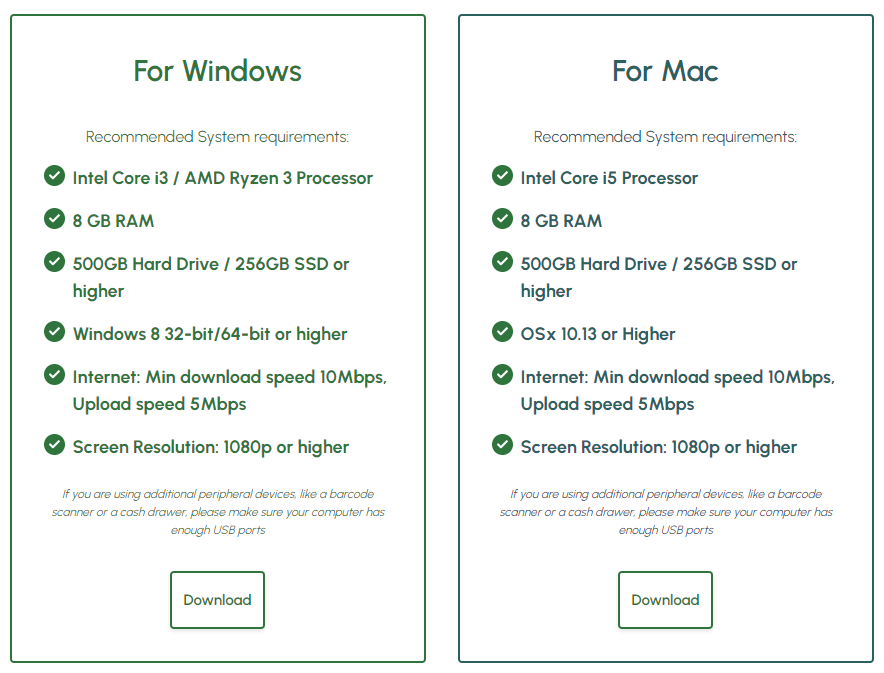 Phorest is not compatible with Google Chromebooks or Chrome OS devices.
Phorest is not compatible with ARM-based computers/tablets (e.g. the Microsoft Surface Pro X) due to ARM not supporting 64-bit apps currently.
  Recommended Tablet Requirements for Phorest Go (iOS or Android)
Minimum Screen Resolution: 1024×760
Recommended screen resolution 2,048 x 1,536 or higher
Screen Size: 8 inches +
Software version: iOS: 11 or higher / Android Version: 8 or higher
Storage Space: 300MB+
Note: Some Huawei devices will not work with Phorest Go unless they have the Google Play Store installed.
Note: Some Phorest Go features may not exist on Android when compared to the iOS version
 Additional Hardware (Receipt Printer/Cash Drawer/Scanner..)
Receipt Printer
We recommend the Star TSP143iiiU (USB version) receipt printer. Other receipt printers may work, but we cannot guarantee they will. Bluetooth printers are not recommended and most likely will not work. Here are some other models that will work with Phorest:
Check out our receipt printer installation guides for a list of some other compatible models.
---
Cash Register/Drawer
A cash drawer with an RJ11/RJ12 connection is required if you wish to sync your cash drawer opening with your receipt printer.
A USB cash drawer will also work with a Windows computer, but you may need to open the drawer manually. If you do not use a receipt printer, you will need a USB cash drawer. Alternatively, you can use a basic cash drawer that you open manually with a key.
If you have an Apple Mac computer, a USB cash drawer will not work. You will need a cash drawer that's connected through a receipt printer or a drawer that is opened manually with a key.
Note: mPOP all-in-one hardware is not compatible with Phorest.
---
Barcode Scanner
Any USB barcode scanner will work.
---
Screen Display Resolution
1920x1080 (1080p) or higher. Touchscreens are recommended for optimal user experience, but not necessary.
  Run the PC Check Tool
For Phorest to be installed on your computer, we need to check if it meets the requirements shown above. To check your PC requirements, please click here to download our Site Survey tool, then follow the instructions below.
Note: The PC Check can only be done on a Windows computer. To check if your Apple Mac meets our requirements please contact our team.
Click Begin System Test to start.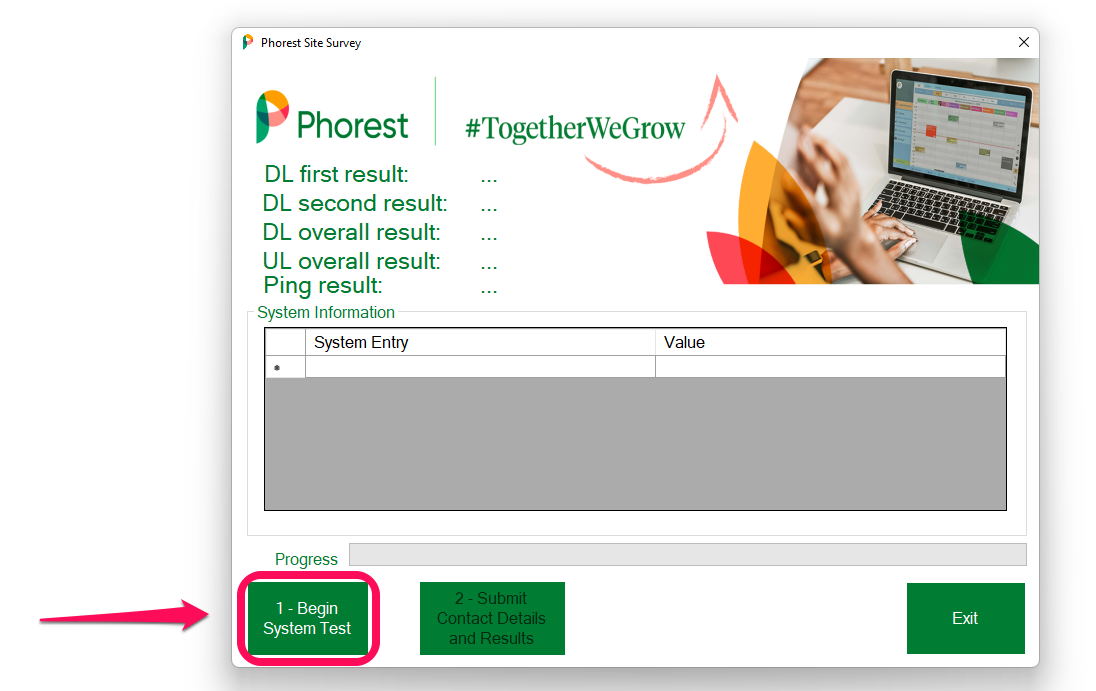 Once the system test is completed, you'll be prompted to enter your information. Enter your details, then click Save and Submit to finish. The details will then be sent to our Sales team.