This article outlines how to adjust the order of your product list on the Stock/Inventory screen.
Go to Manager > Stock/Inventory
Single-click a product to select it, then use the arrows in the top-right to move the product up and down in the list.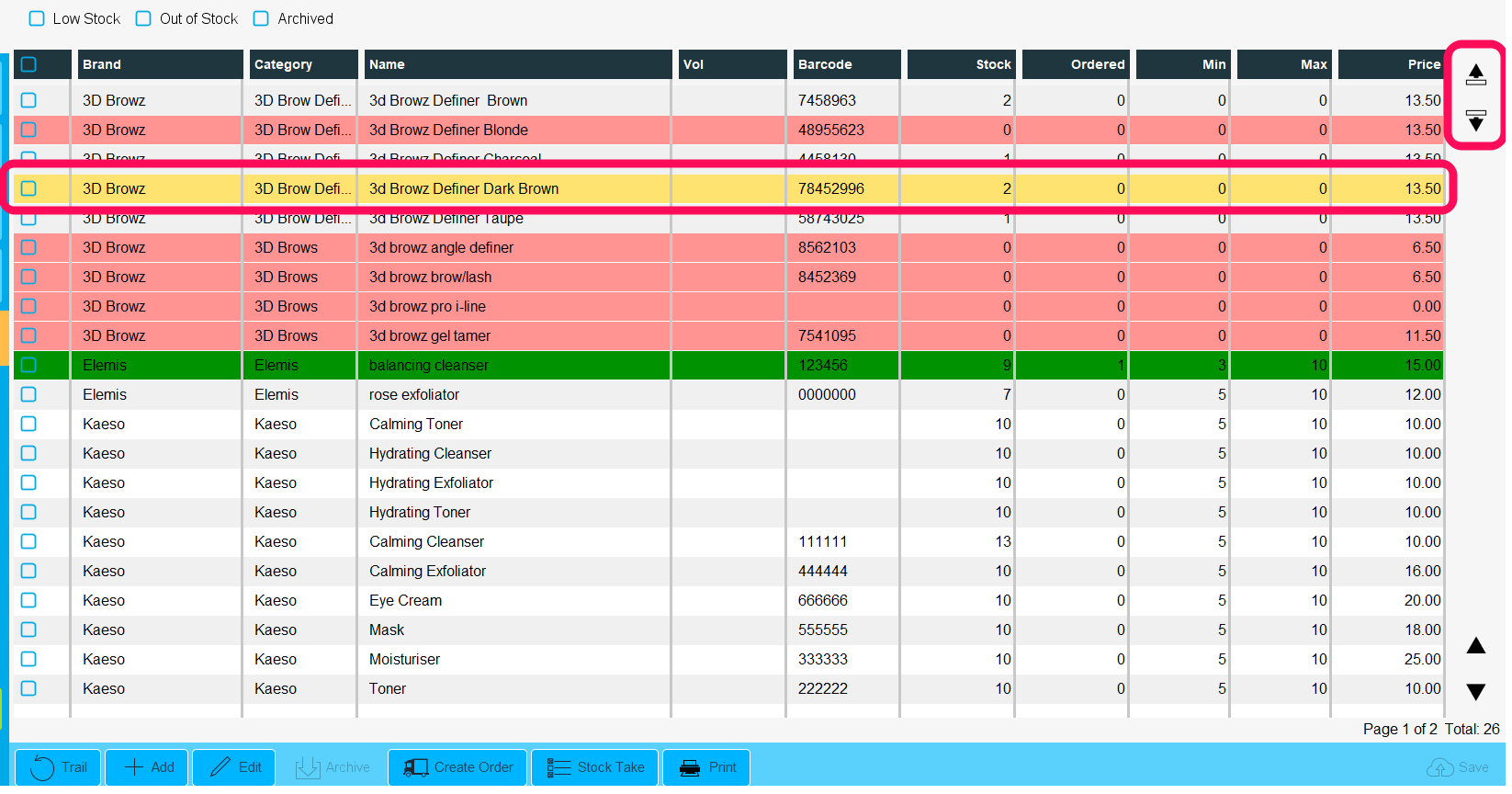 Note: Products can be moved up and down but cannot be moved outside of their product category.
To re-order the product categories go to Manager > Categories > Product Categories and use the same gloved arrows to move product categories up and down.
If you wanted to order the list and just look at all out-of-stock products, or products low in stock, then you can do this by using the radio buttons: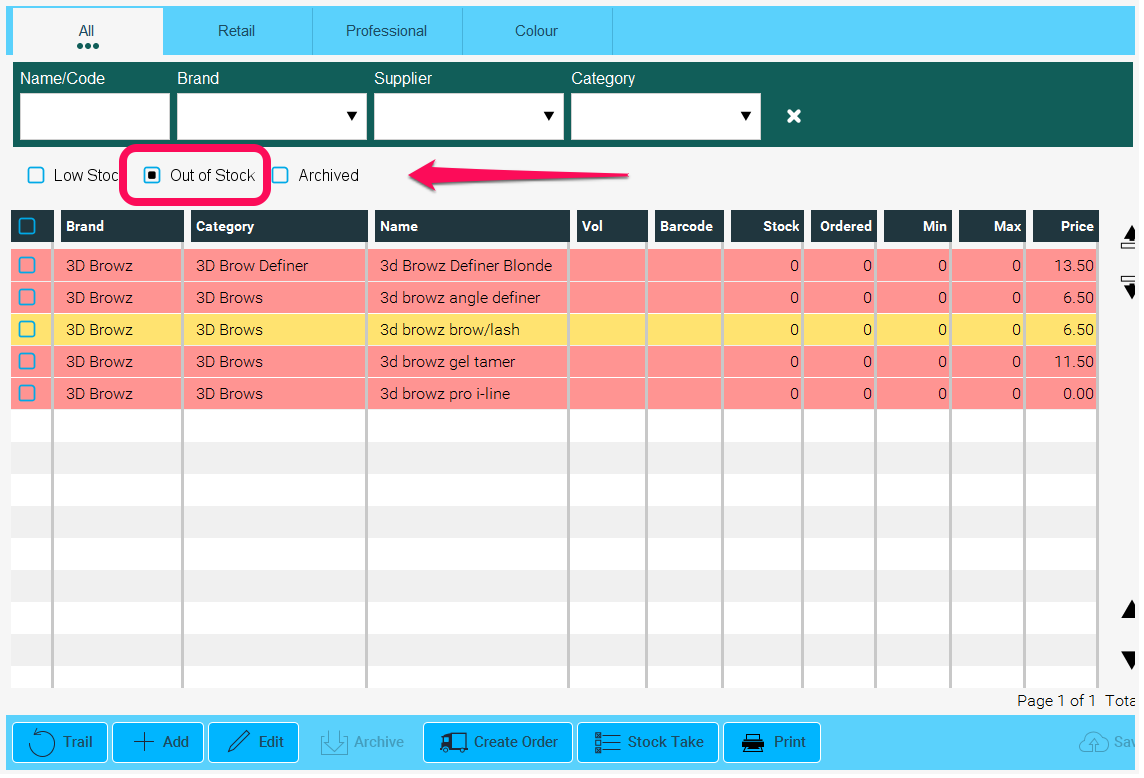 Click Save to remember the order.
If you would like to find out more about the colors used on this screen, check out this guide.
Note: If you are part of a Multi-location salon business, then you should set the order of the products in the Chain Library so it applies to all branches or locations at the same time.