This article will outline how you can update the price associated with a product within Phorest.
If you wish to update the price linked to your stock you can do this quite simply by accessing the stock section within Phorest under Manager > Stock.
Next, you will need to double-click on the item of stock to edit it.
Within this section, you can update the Sale Price to match your new pricing.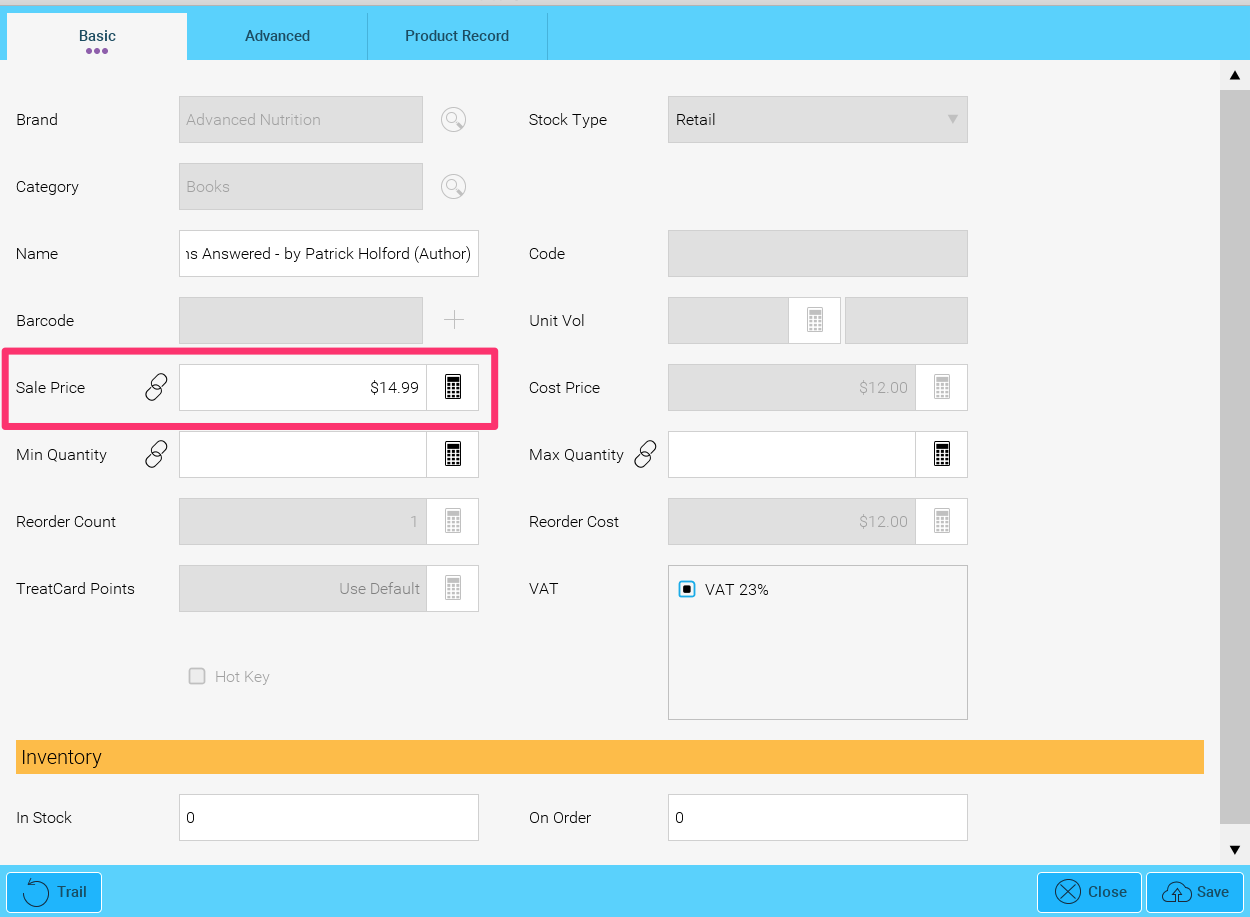 To update the price simply click on the calculator icon next to the price displayed.
When you have the updated price entered select OK and then click Save to confirm the changes made.
Have a Large List to Update?
While it can be easy to update a handful of products, we understand that updating a large list of products can be time-consuming. If you have received an updated list of products from your supplier and want us to update your Phorest database for you, email the list over to stock@phorest.com and our team will take care of the rest.
Before sending the list, please make sure to double-check that the information on it is correct. If there are any specific requirements please let the team know in your email. Updates can take 2-5 business days depending on the size of the update required.