This article will outline how reports can be scheduled to send to you and/or your staff daily/weekly/monthly.
Go to Manager > Reports > Additional Reports
Select the report you wish to send.
Before scheduling the report, you may want to apply some filters to the report. For example, if you're sending a financials or a commission report to a specific staff member, make sure to enter their name in the Staff filter. This way the report will only show information for that specific staff member.
When you're ready, press the Schedule button.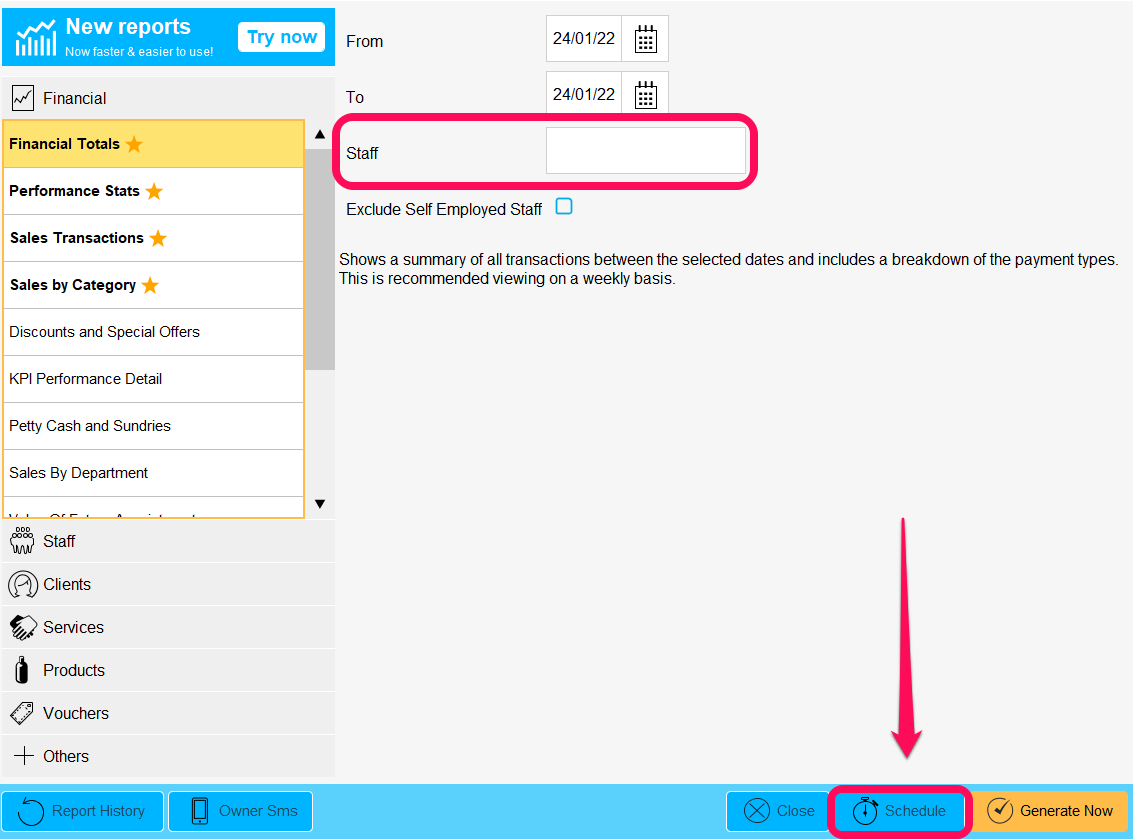 Enter the email address you wish to send it to, and select the Frequency you wish to receive it - Daily, Weekly, or Monthly.
If you select Weekly, you will need to specify which day you wish to receive it. The report will be generated for the previous week up to and including that day.

If you're sending individual reports to each of your staff members, repeat this process once per staff member.
Note: Filters applied to a report before scheduling will be applied to the scheduled report. For example, if you filter a staff report, it only shows information relevant to the staff member being sent.
If you ever need to stop/delete a scheduled report, check out this guide to find out how..