This article will show you how you can charge different Service prices depending on the Staff Category assigned to each Staff Member.
Go to Manager > Services and single-click on the name of the Service.
Next, click the Set Levels button under Price Levels Per Category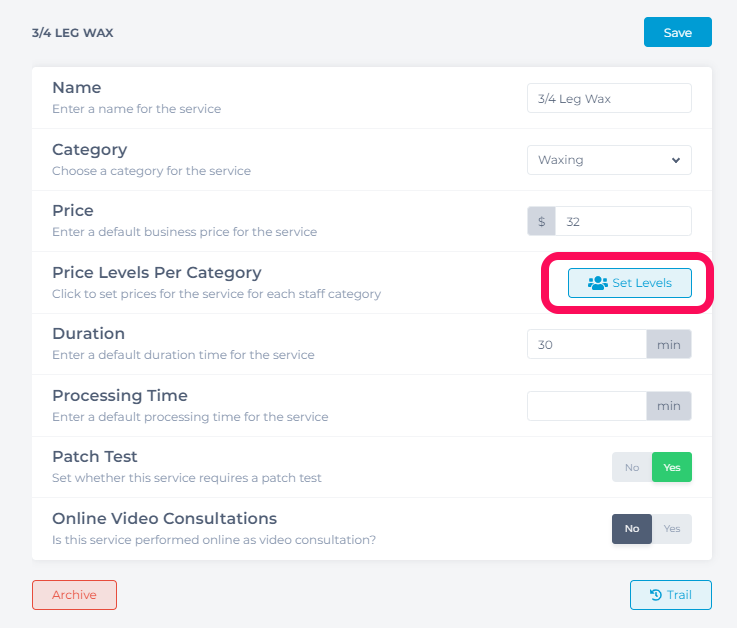 Multiple Locations in Phorest?
If you have multiple branches/locations in Phorest and only want to change the price levels for one of those branches, click the Branches button at the top of the screen then click the Name of the branch/location, then click Set Levels.
Enter the price for each level, then click Done. Any Levels that you don't enter a price for will automatically take on the default price of the service.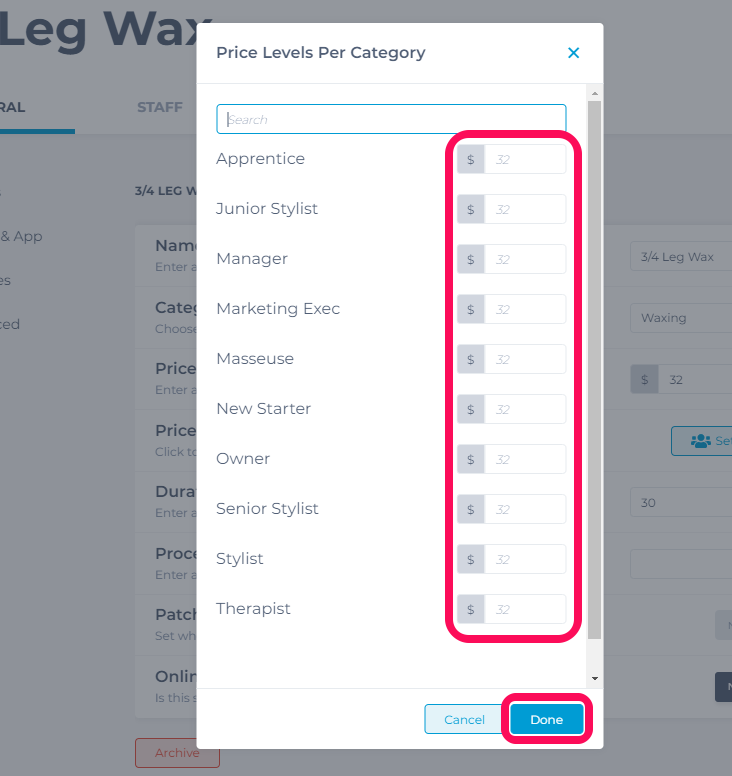 If you're not sure which Level applies to a staff member, go to Manager > Staff Members. The Level will be listed under the Category column. If you need to change a staff member category, click the staff member's name to edit their profile and then change their Staff Category.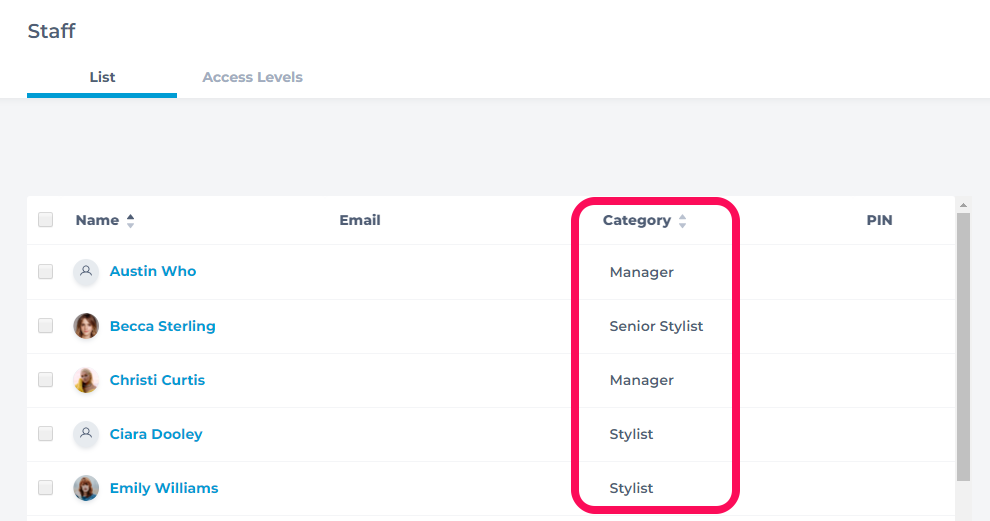 Missing a Staff Level?
Click here for a guide on how to create a new Staff Category.
Click Save, and you will see a prompt asking if you would like to update the prices of your existing future appointments.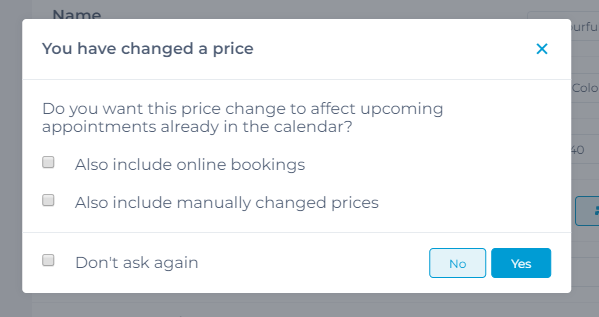 Check the first two boxes and click Yes to update the prices of any existing future appointments on your calendar, or click No to leave existing appointment at their current price.