This article will show you how you can rearrange the order in which your staff are displayed on your Appointments calendar.
To change the order of staff members on the appointment screen, click and hold the mouse button on the name of the staff member then drag left or right to the location you want.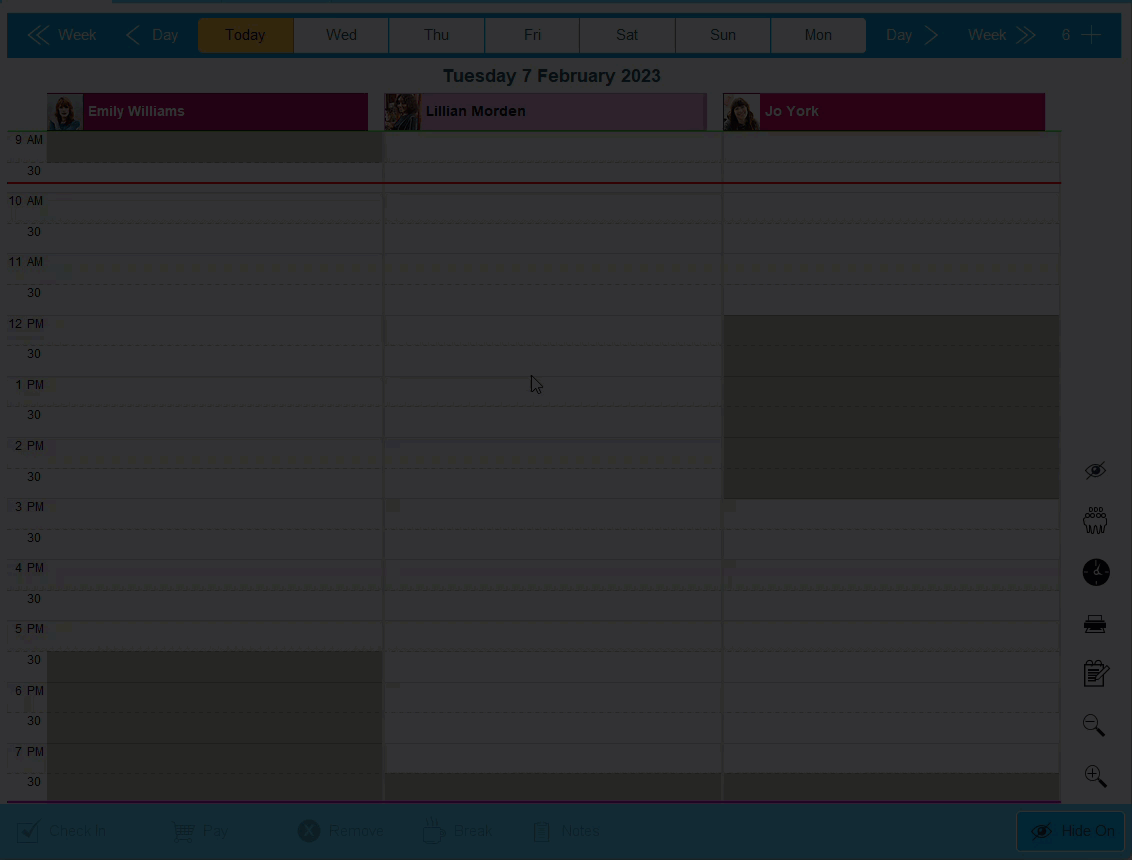 ---
Don't see all of your Staff Members?
By default, the Appointments screen will only show staff who are scheduled to work on the day that you are viewing.
To view all staff, click the Hide button to reveal all staff columns. You can then rearrange all columns to your preference.