This article outlines how to cancel or delete an appointment from the Appointments screen
Single-click on the appointment you wish to remove, then click the Remove button at the bottom of the screen.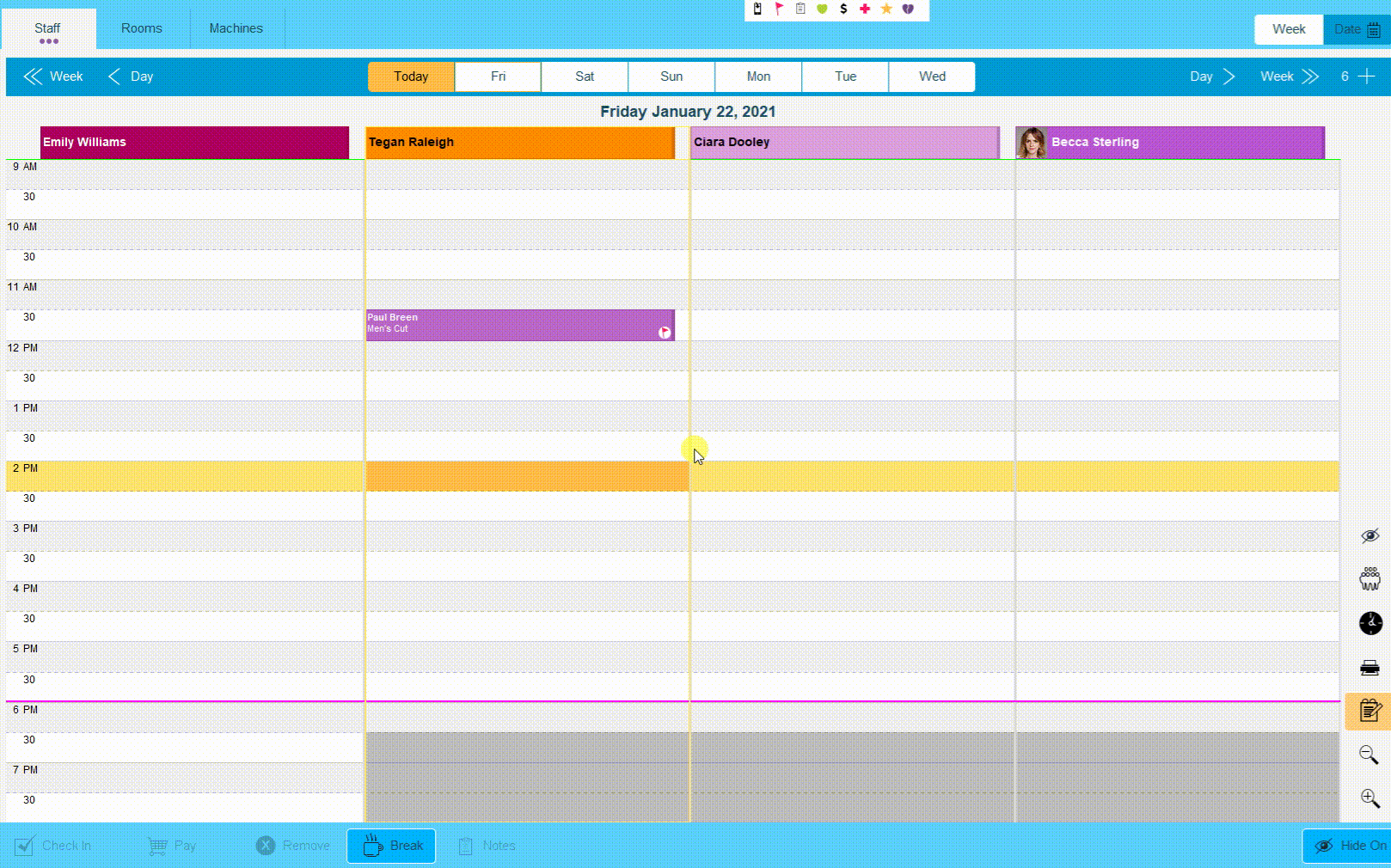 To remove the appointment as a client cancellation, click the Cancellation button. Otherwise, click Delete to delete the appointment.
If the appointment is part of a Course/Series or is a repeating appointment then you will then see a prompt asking you if you want to remove all future appointments relating to that course or just this one appointment.
Select Remove One to only remove the appointment you have selected, or Remove All to remove the appointment you have selected as well as all future repeats of that appointment.