This article outlines how to switch between salon branches at different locations
It is a very quick and easy process to access another branch or location if you have a chain of salons.
Step-by-step guide
Note: Before starting, you'll need to make sure you are an active staff member in a branch/location before trying to access it. Click here for a guide on how to add a Staff Member to another location.
Single-click on the time and date box in the top-left corner of your screen.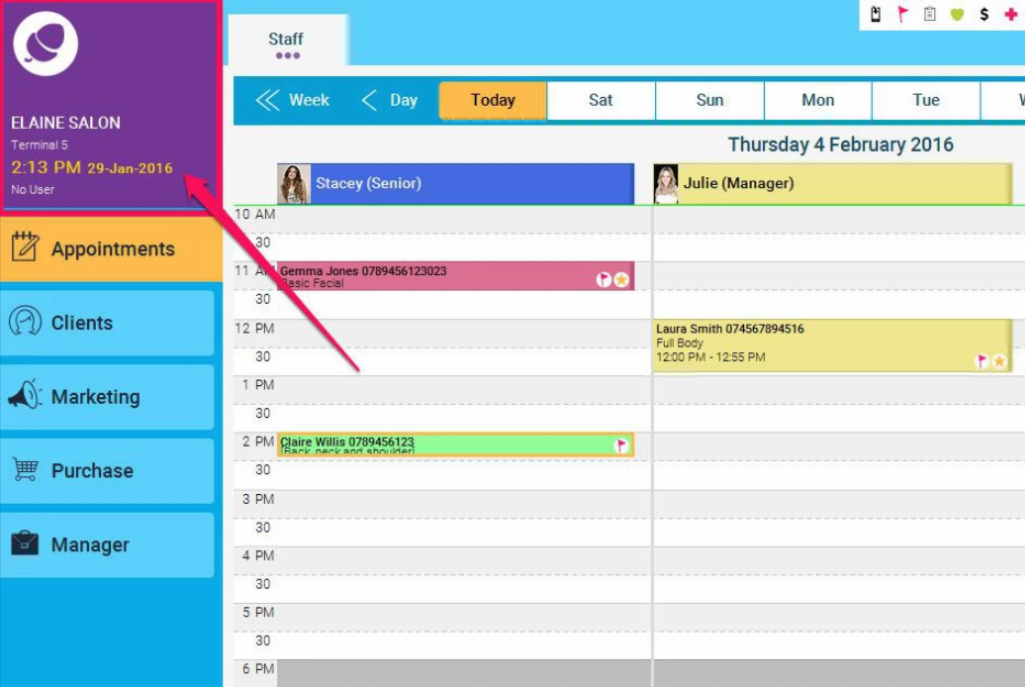 A Pop up will appear with a list of branches. Choose a branch to switch to that location.