This article outlines how to make customers who are new to the salon stand out
The appointment color for first-time clients can be set to be a different color from your other appointments automatically. This way, you can make sure the team knows each of your client's first time visiting.
Go to Manager > Settings > Appointment Setup > Show Advanced Options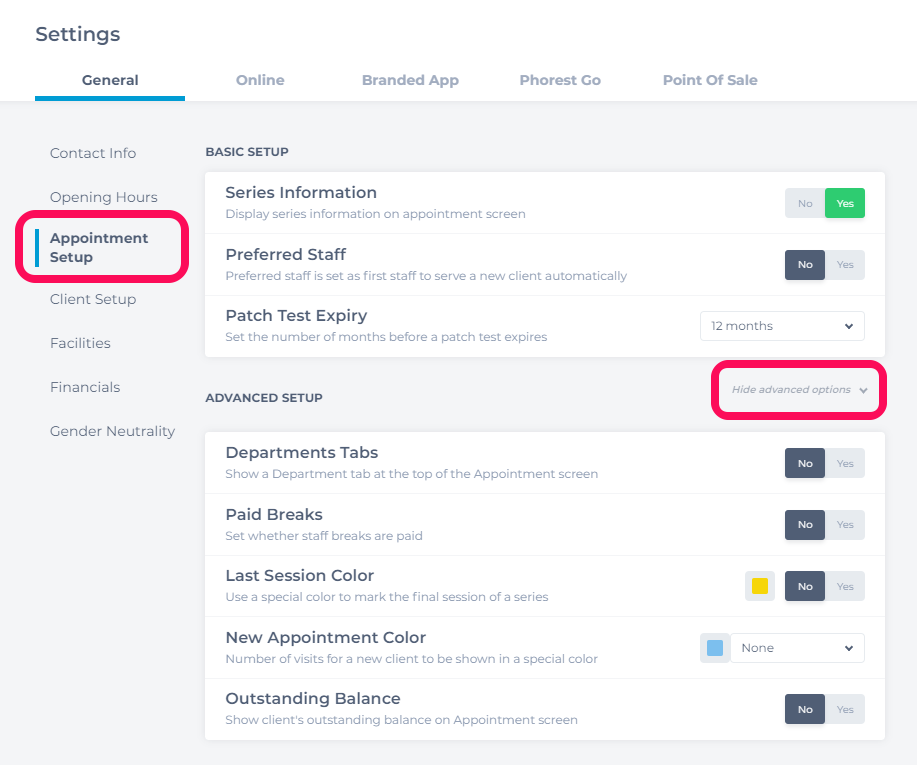 Under New Appointment Color, set the number of visits the system should consider a client as 'new', e.g. if you set this to 2 visits then each client's very first 2 appointments will be set to this new appointment color. Once you're done, click Save to finish.