This article will show you how to use the Waiting List column on your Appointments screen in order to add clients to a waitlist when no suitable timeslots are available.
Note: The Waiting List feature is not currently available on Phorest Go.
Click the Clock icon on your Appointments screen to open the Waiting column on your calendar.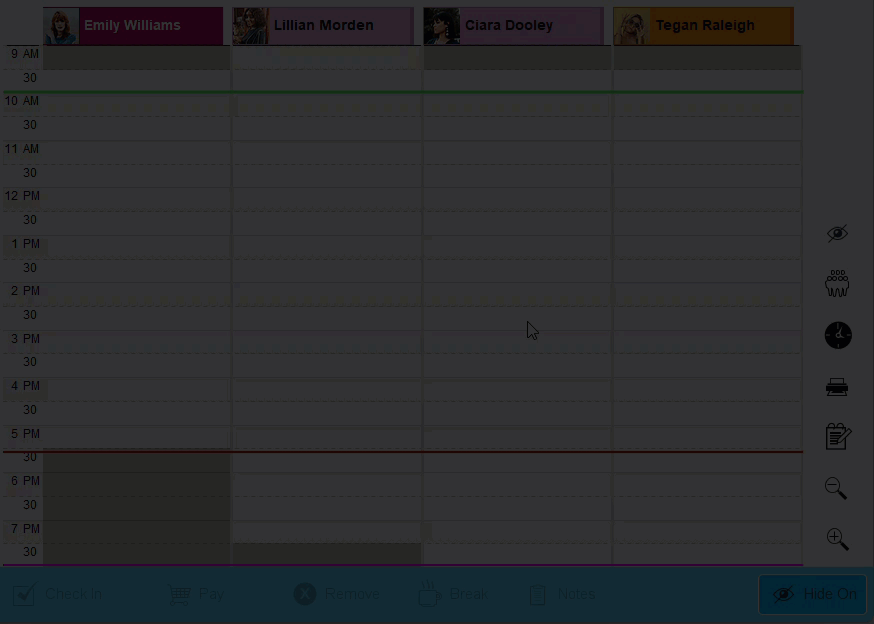 If a client is looking to book an appointment but there are no timeslots available, you can book an appointment in the Waiting column with a matching start time to another appointment.
If an appointment with a matching start time becomes cancelled or deleted, and that timeslot becomes available, a pop-up message will appear asking if you would like to move the appointment from the Waiting list into this newly available timeslot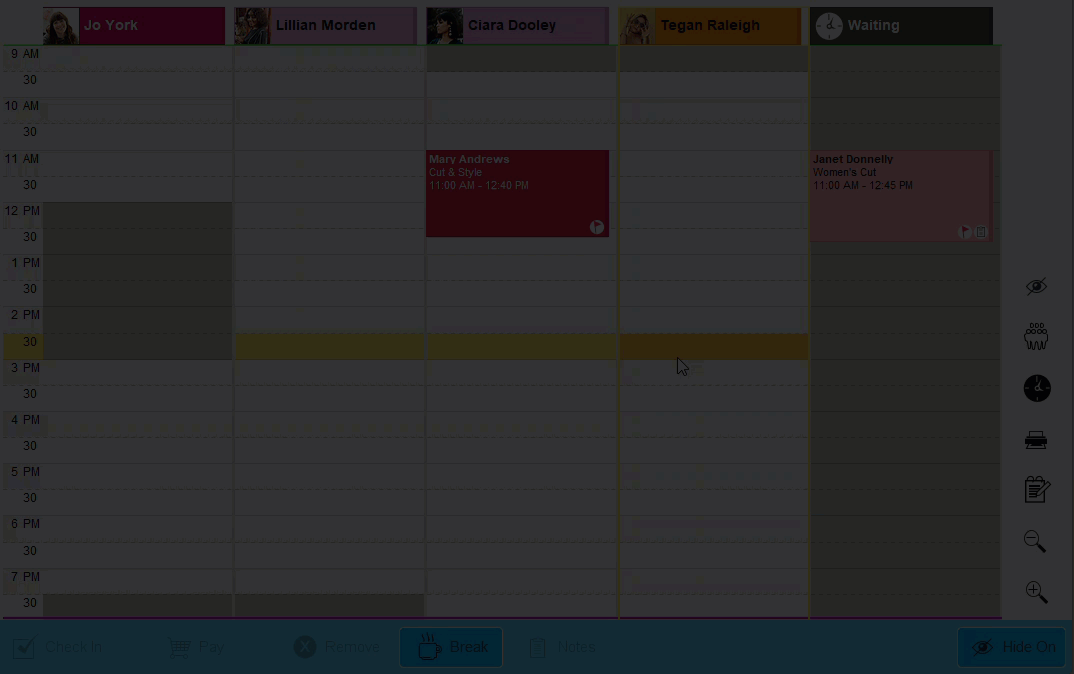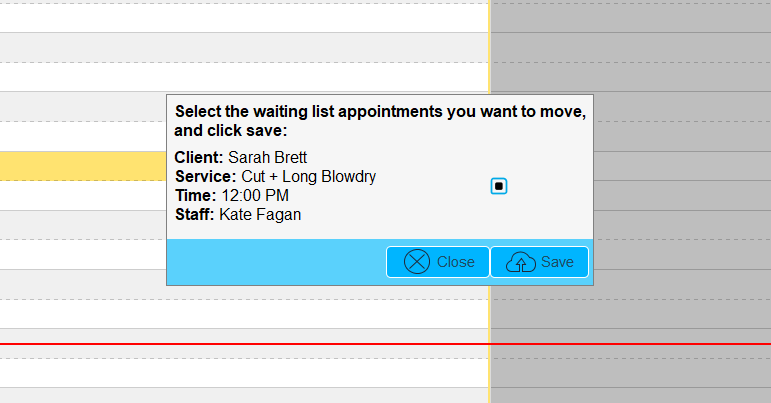 Once the appointment is moved from the Waiting List over to a staff member's column, the client will receive a Confirmation email/SMS provided you have your Confirmation SMS/Email enabled.
If the appointment is left in the Waiting List column, it will be recorded in the client's Service History (Double-click the appointment > Client Card) but will have an indicator to say it's a Waiting List appointment. However, once the appointment is moved to a staff member's column it will show as a regular appointment.