This article will show you how you can sell a Course/Series to a client, using their Client Card account for either full or partial payment.
Go to Purchase and begin selling your Course/Series.
When going to pay for the Course/Series, use the Account payment method and enter the amount that the client will pay off at a later date(s).
For example: If a client wants to pay 50 today and 100 at a later date, enter 50 in as cash/card and 100 under Account.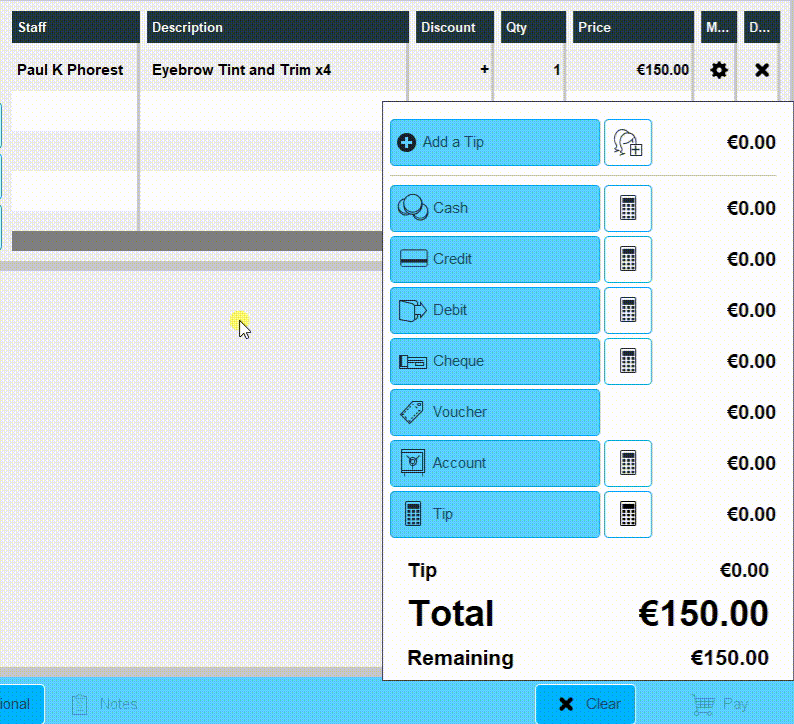 The next time this client's details are entered in the Purchase screen, you will be notified that they have an outstanding balance amount to pay.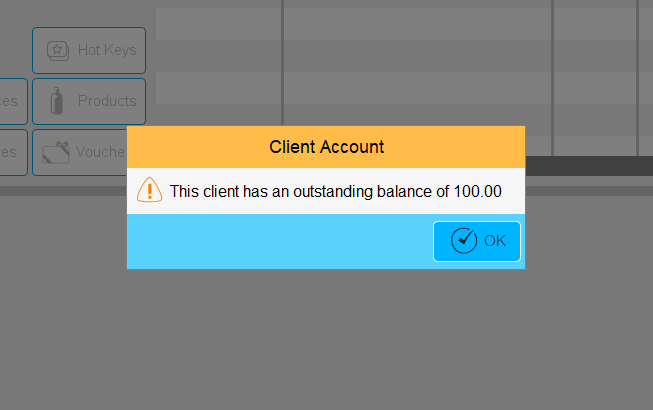 To pay off some/all of the remaining balance, first click the name of the staff member processing the sale, then click Outstanding Balance > Pay Off Account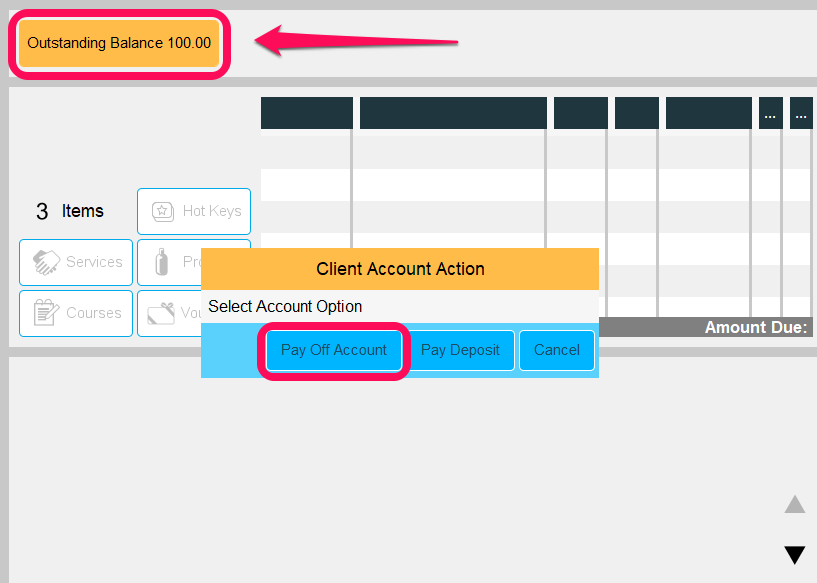 When prompted, enter the amount to pay off > Click OK > Click Pay to complete the transaction.
Note: If you enter an amount over the total Oustanding Balance amount, you will add credit to the clients account. To learn more about adding credit to a client's account, check out this guide.
---