This article will show you how to remove staff from Online Booking availability
Click Manager then Staff Members.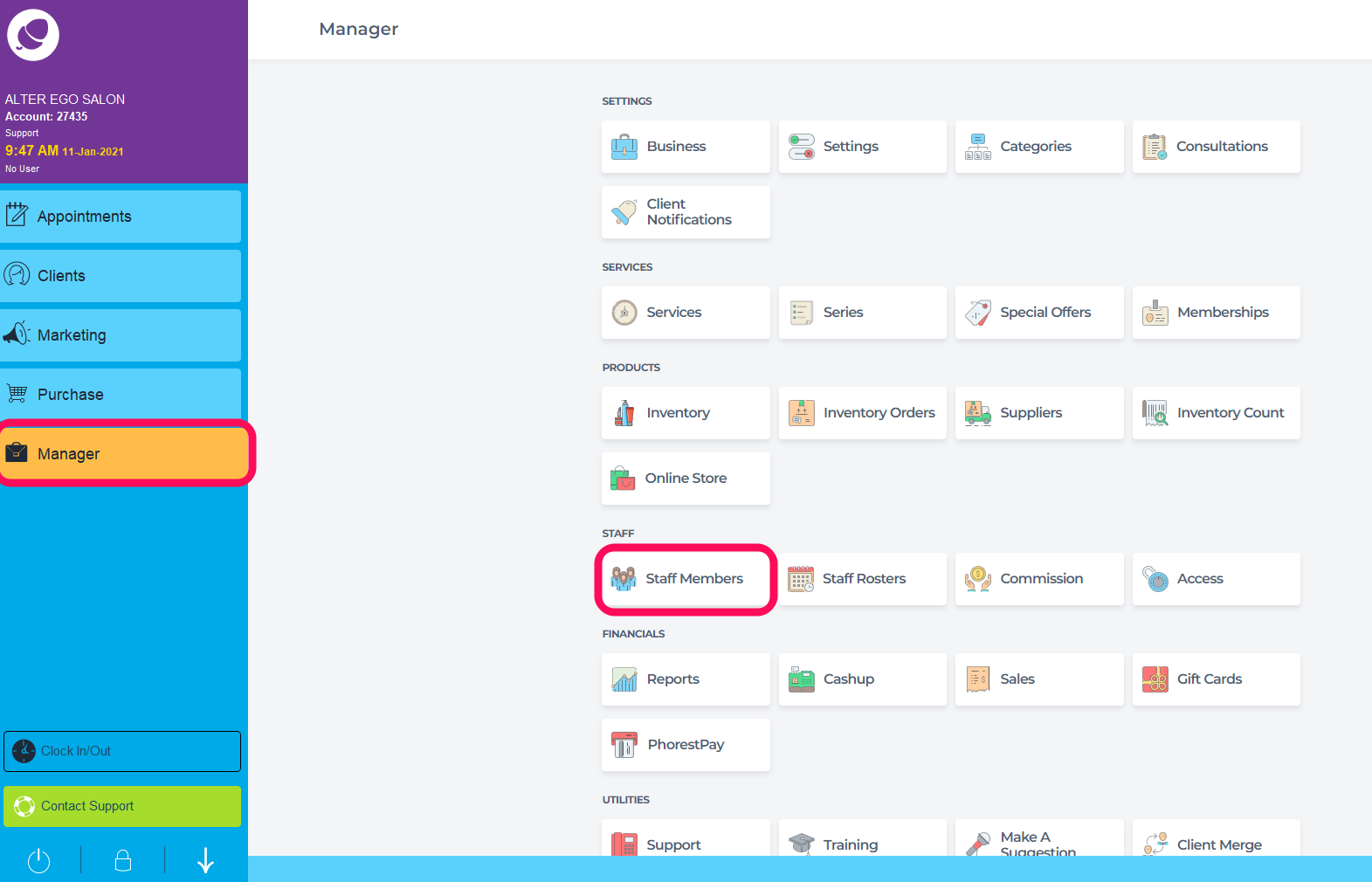 Select open a staff member's profile by single-clicking on their name. In the sidebar click Settings, click the Show on Online Bookings switch to No, then click Save.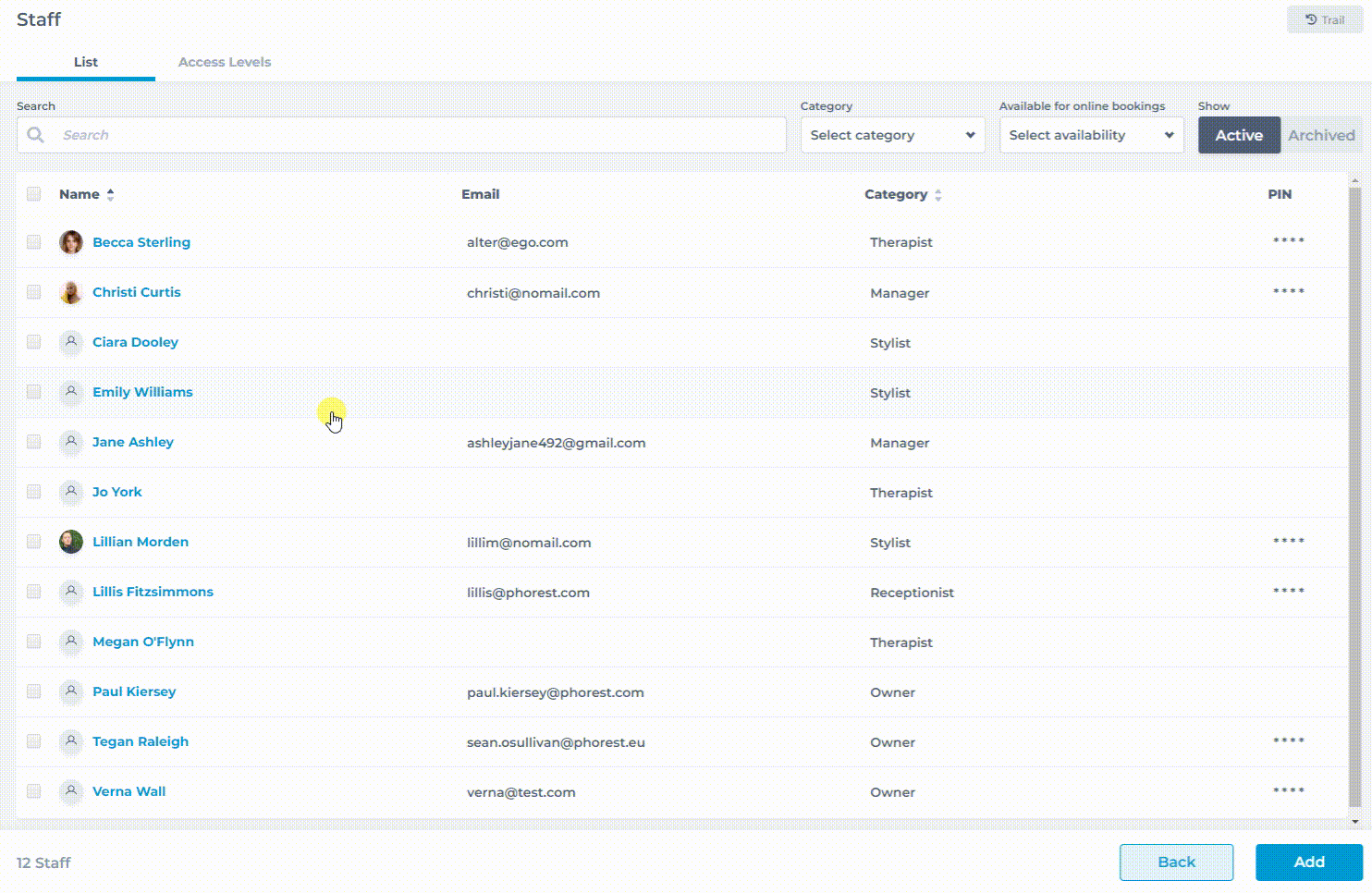 To learn about more areas like this in your Phorest system enroll in our Online Booking - Facebook and Website course in Phorest Academy - online, on-demand, and on-the-go learning for busy salon professionals.