This article will show you how to rearrange the order of your treatments on your Appointments screen, on your Online Booking page and in your Branded App.
In this Article
Changing the Order of your Services/Categories
Go to Manager > Settings > Online > Services Menu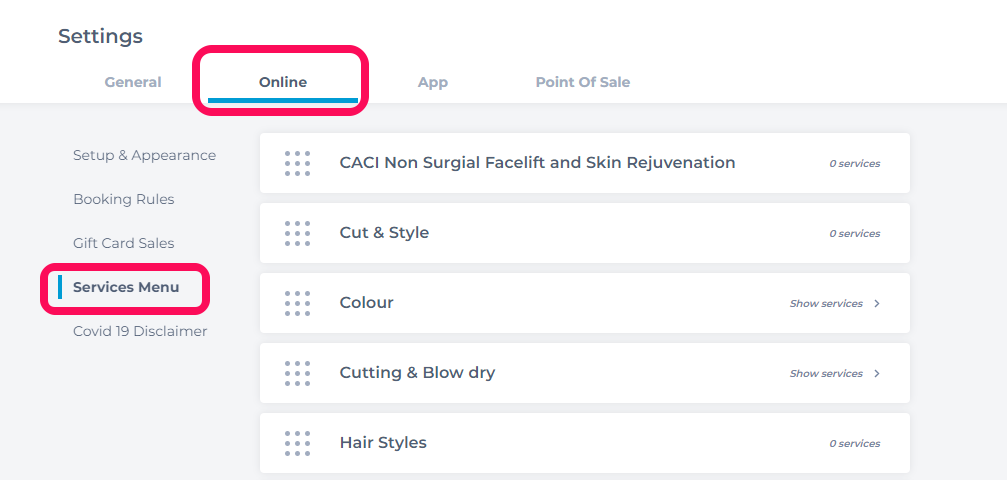 To reorder your Service Categories
Click and drag the dotted area beside the Service Category name to rearrange it to your preference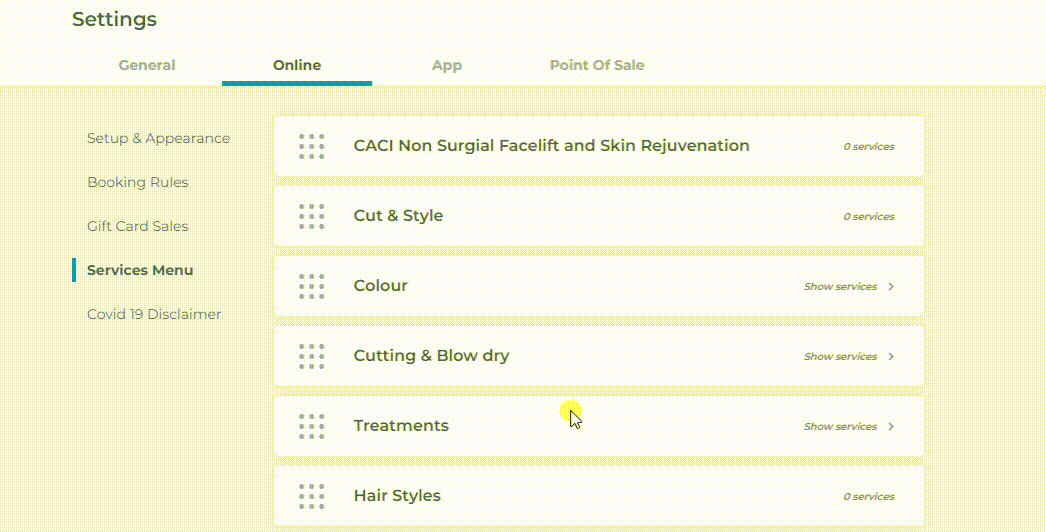 To reorder your Services
Click the Show Services button to expand a Service Category, then click and drag the dotted area beside a Service to rearrange the order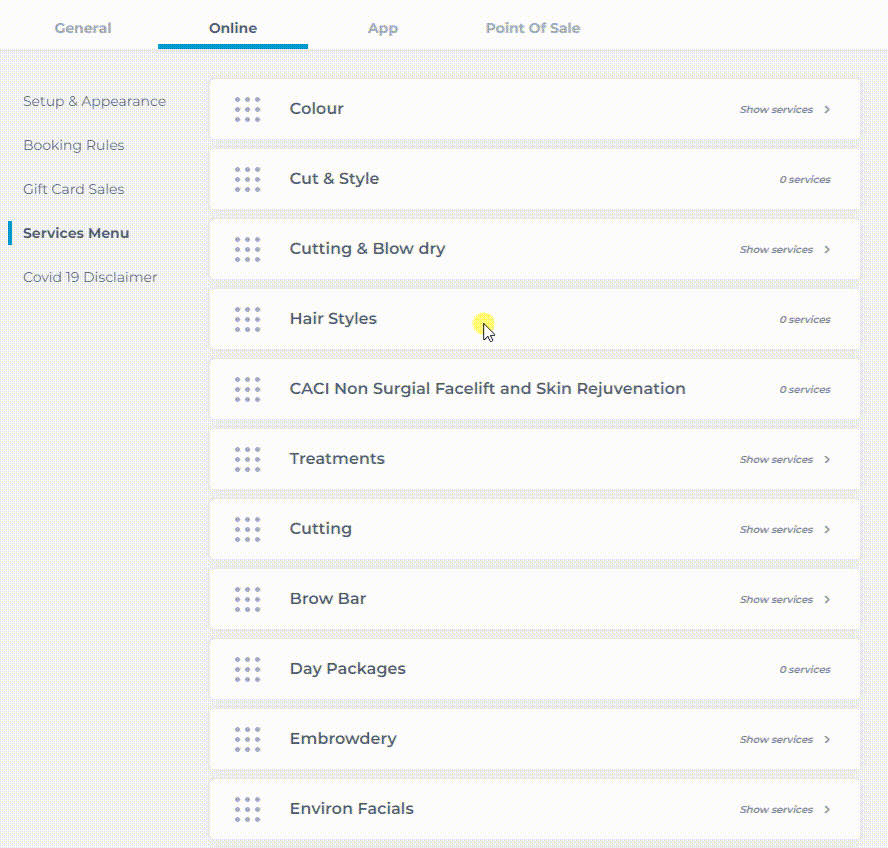 Note: Usually this will update instantly however it may take up to 30 mins for your Online Booking page and/or your Branded App to reflect these changes. You may also need to restart Phorest for the changes to show on your Appointments screen.
---
Grouping Service Categories Together Online
Service Categories are also automatically grouped together based on their Online category setting. This is to make sure that Hair services are kept together, Beauty services are together, Aesthetic treatments etc. in your online booking menu.
To view and/or change the Online category assigned to a Service Category, go to Manager > Categories > Service Categories, then single-click the name of the Service Category to edit it.
Here you will see the Online category setting. To change it, click the drop-down option to select a new Online category, then click Save when you're done.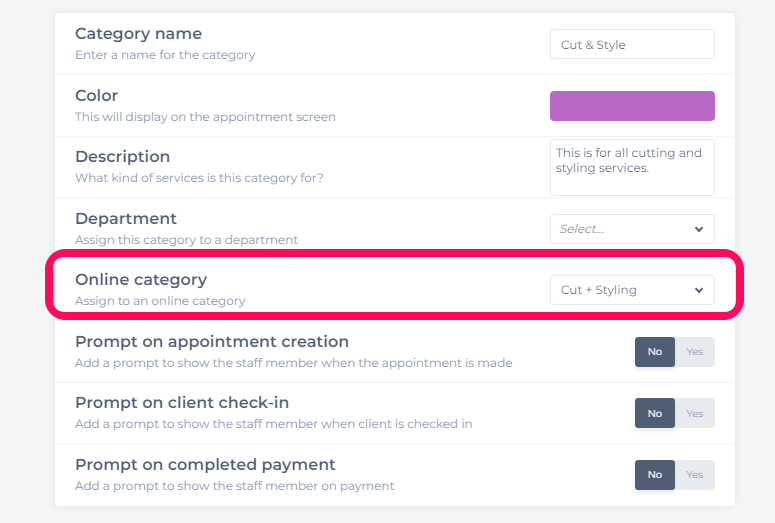 They will appear automatically grouped together as below.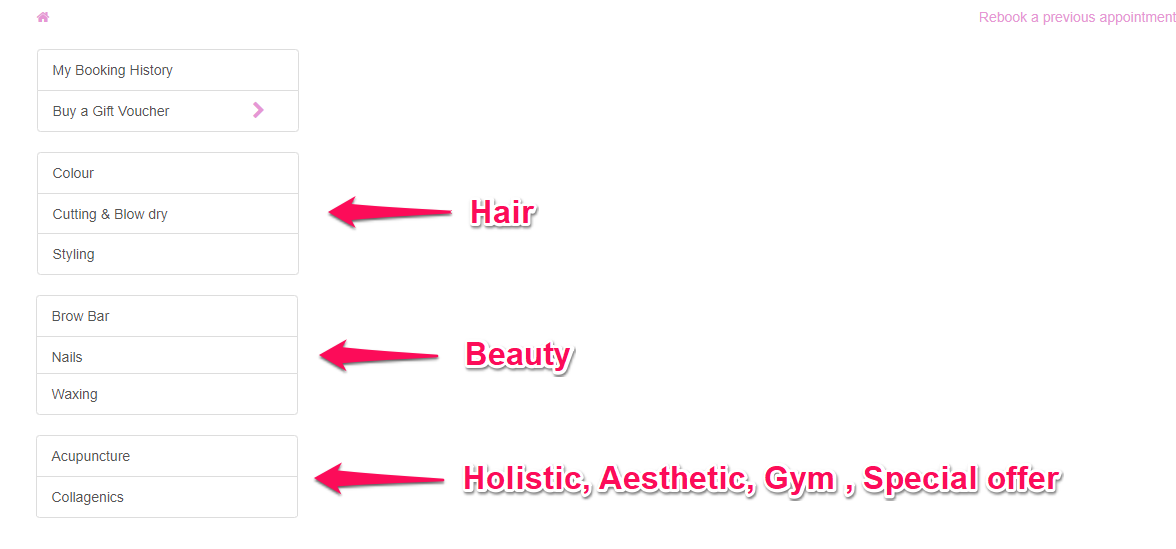 ---
Service Category Order in Staff View
If you are linking clients directly to specific staff booking pages in Online Booking, or have the Floating Book Now Widget installed on your website, it's important to note that the online booking menu is listed slightly differently under the Staff view.
Services will follow the order as set by you in your Phorest settings. Service Categories will be listed alphabetically, and will not follow the Grouping rules listed above.