This article outlines how to create and publish a customizable digital consultation form.
Video: Build & Publish A Digital Consultation Form
---
Step By Step
Go to Manager > Consultation Forms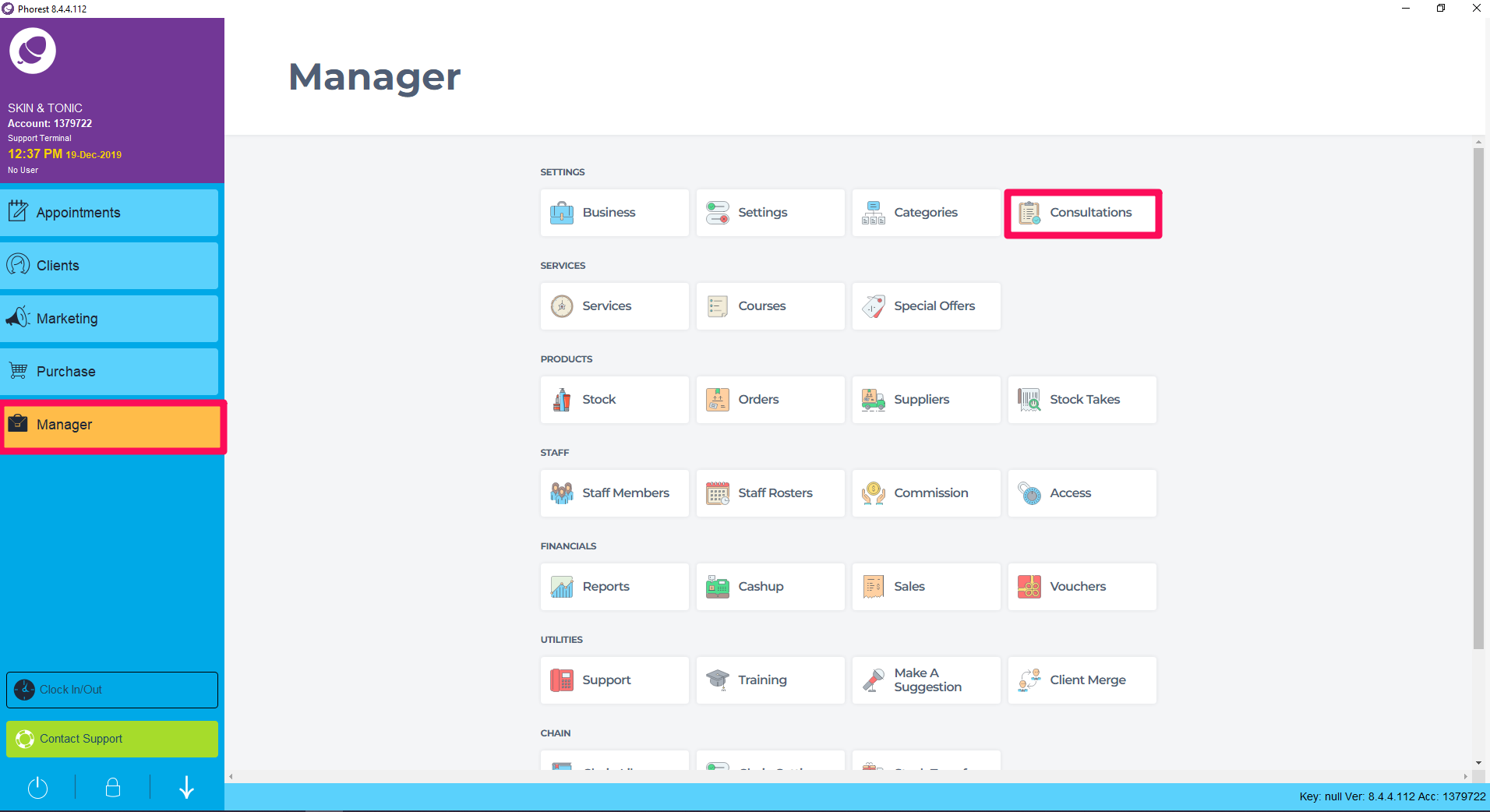 To create a new form, click Create New Form.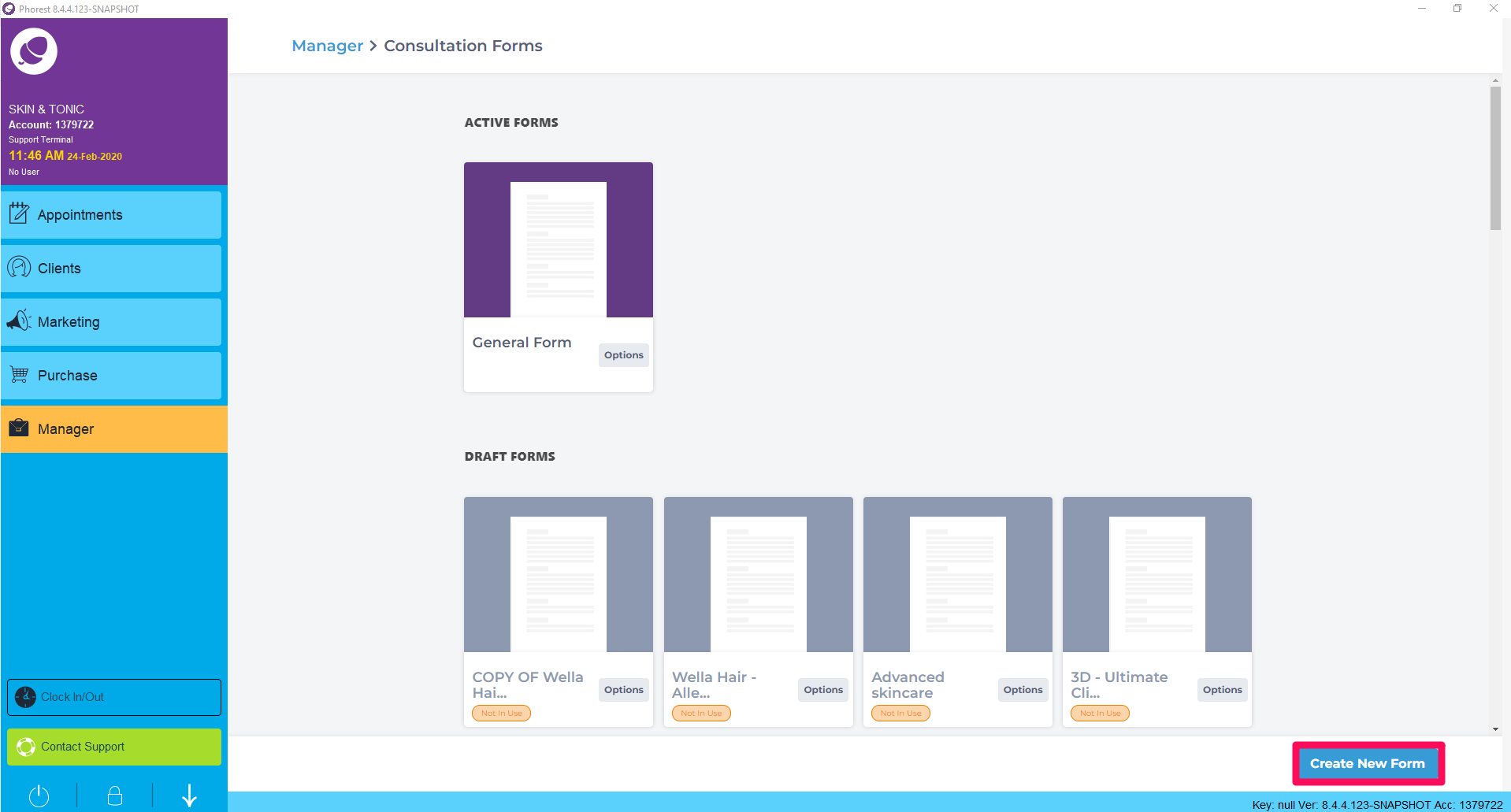 To build a new form, click Custom Form. Premade Form is a library of pre-built forms that salons can use. There are forms from well known global brands.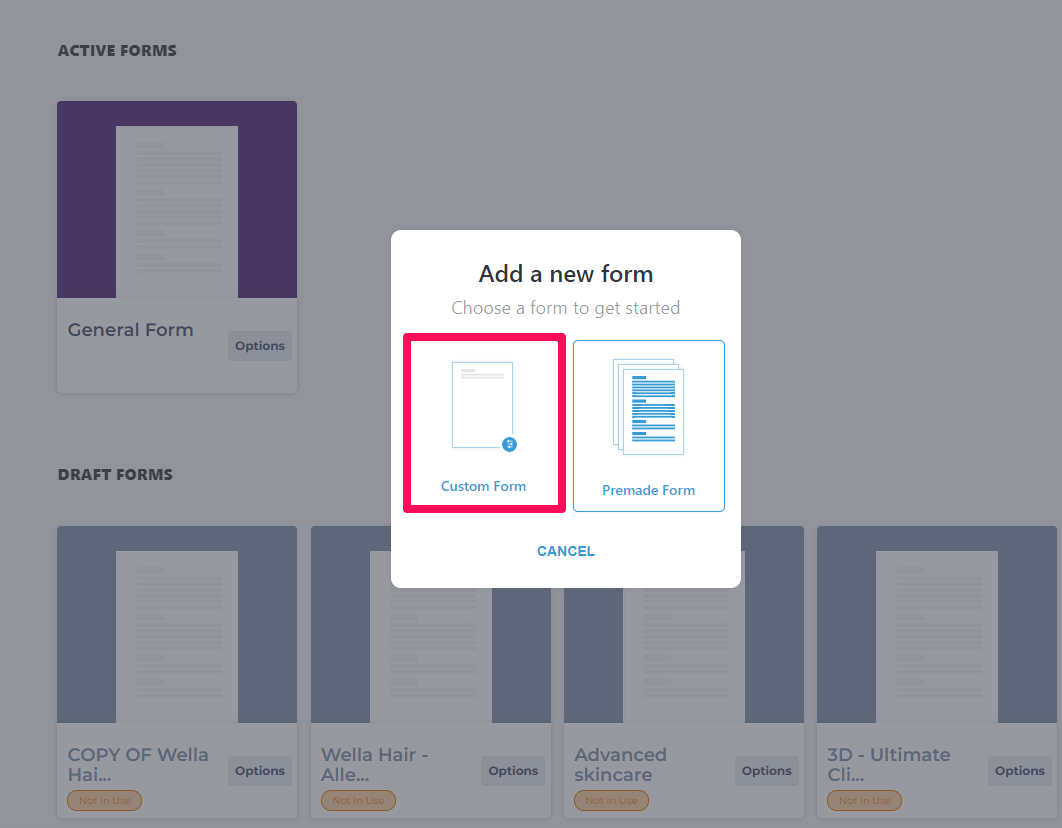 Give the Custom Form a Title.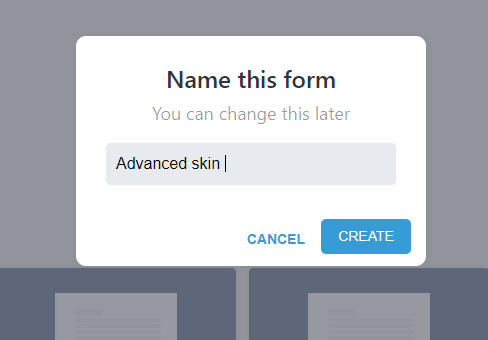 Give the form a Description.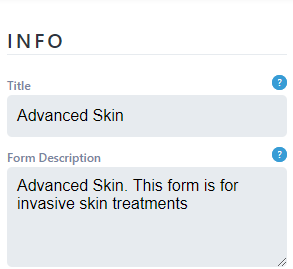 Choose Services this form applies to. Check the overall Service Category or use the drop-down arrow to select a specific Service within a Service Category.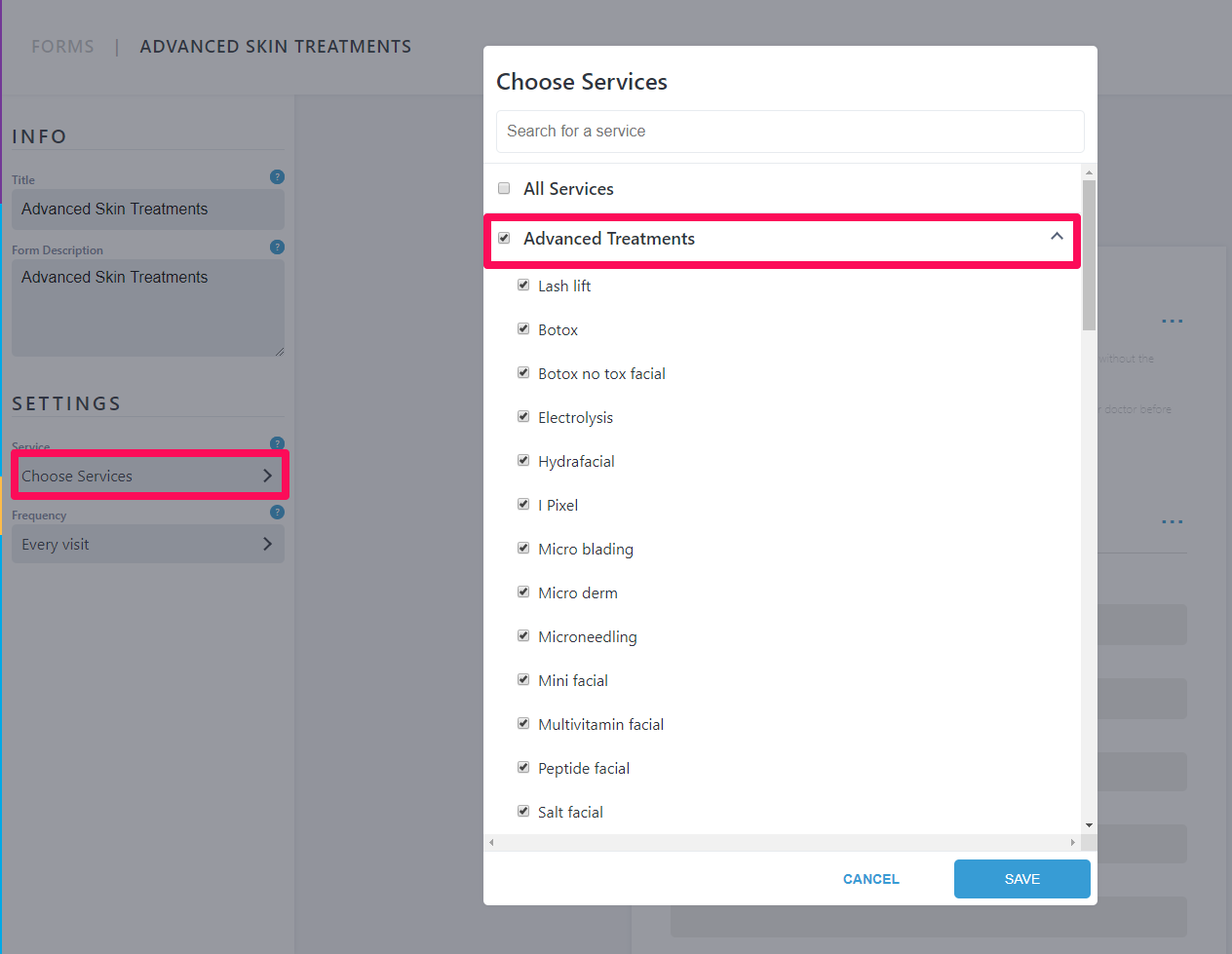 Choose the Frequency for how often the form needs to be completed by your clients.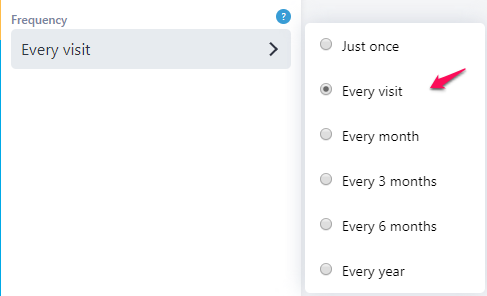 The Disclaimer and Privacy Policy are mandatory to make the form GDPR compliant. These will appear automatically on all forms at the top and bottom.
To start building your form, click on the Add Item tab. A list of pre-built sections will appear. Choose any of the options to build your form.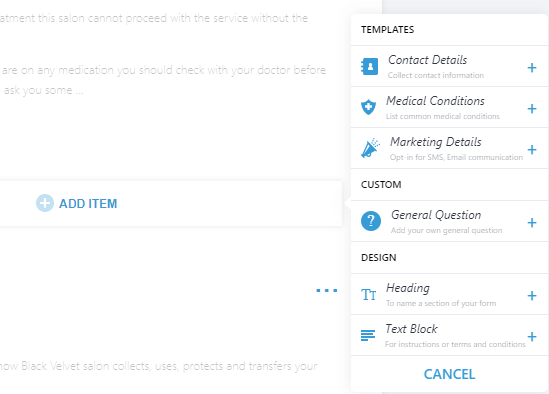 Click on the section Contact Details. A list of contact details will appear. Select which information is required from the client. Click Add to Form.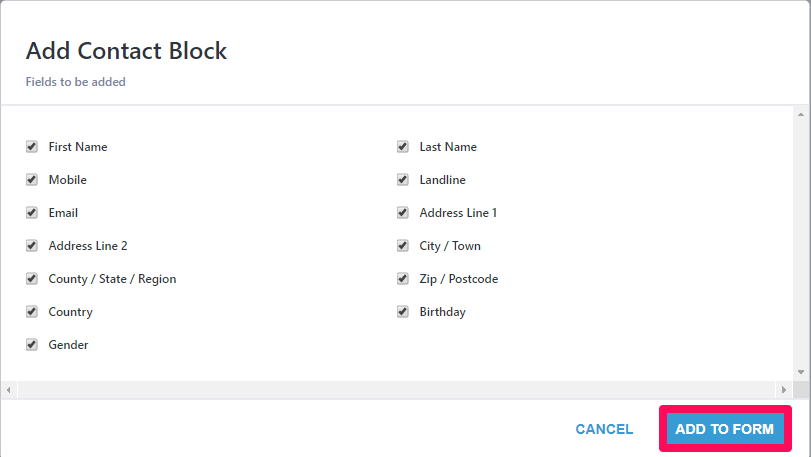 Click on the section Medical Conditions. Add medical conditions in which information is required from clients to fulfil their treatment. Click Add to form.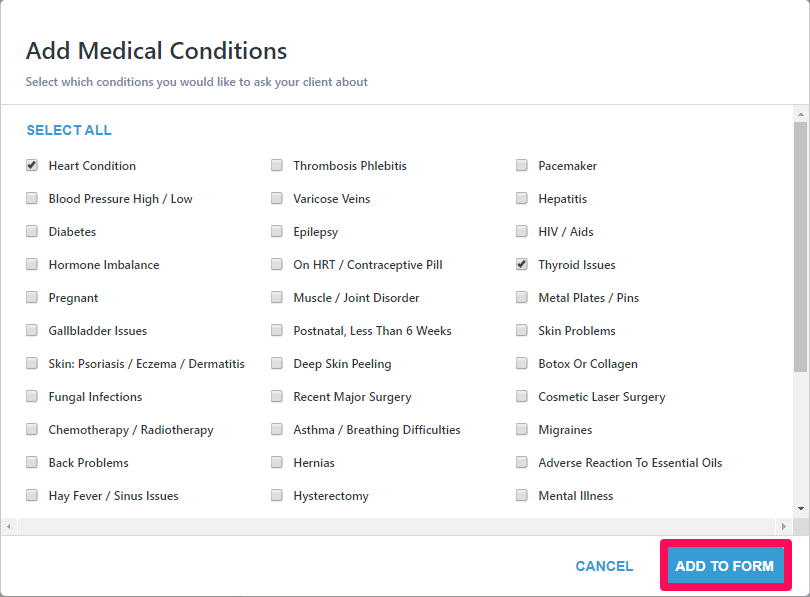 Click the General Questions section. Click the drop-down for answer type. There are many different answer options to the salon's questions. Click Add to form.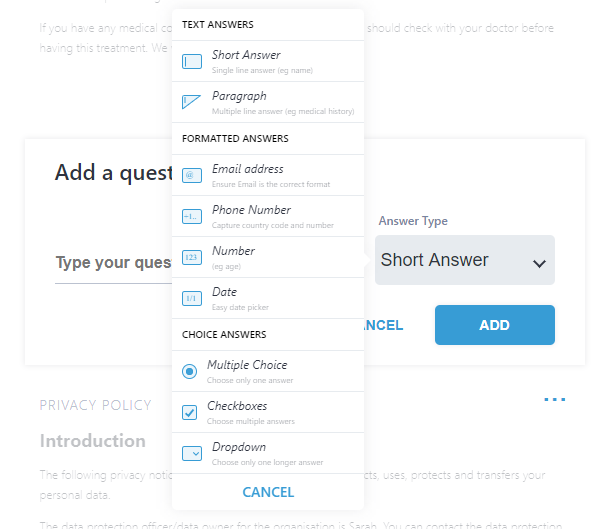 Click on the Marketing Details section. This will give the salon customers an option to opt-in/out of the salons marketing. Click Add to form.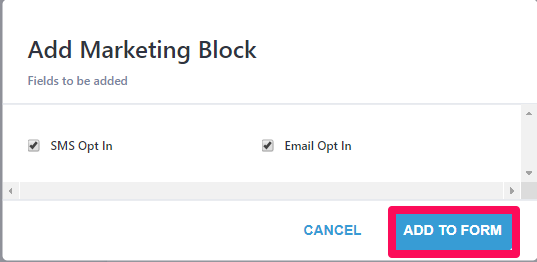 Click on Heading to add a heading to the form. Click on Text Block to add a blank paragraph.
Clicking on the three dots beside any questions or required fields will give the option to Move, Edit or Remove the section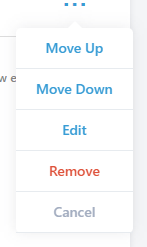 Once completed, click Save.
This will save the form in Draft format.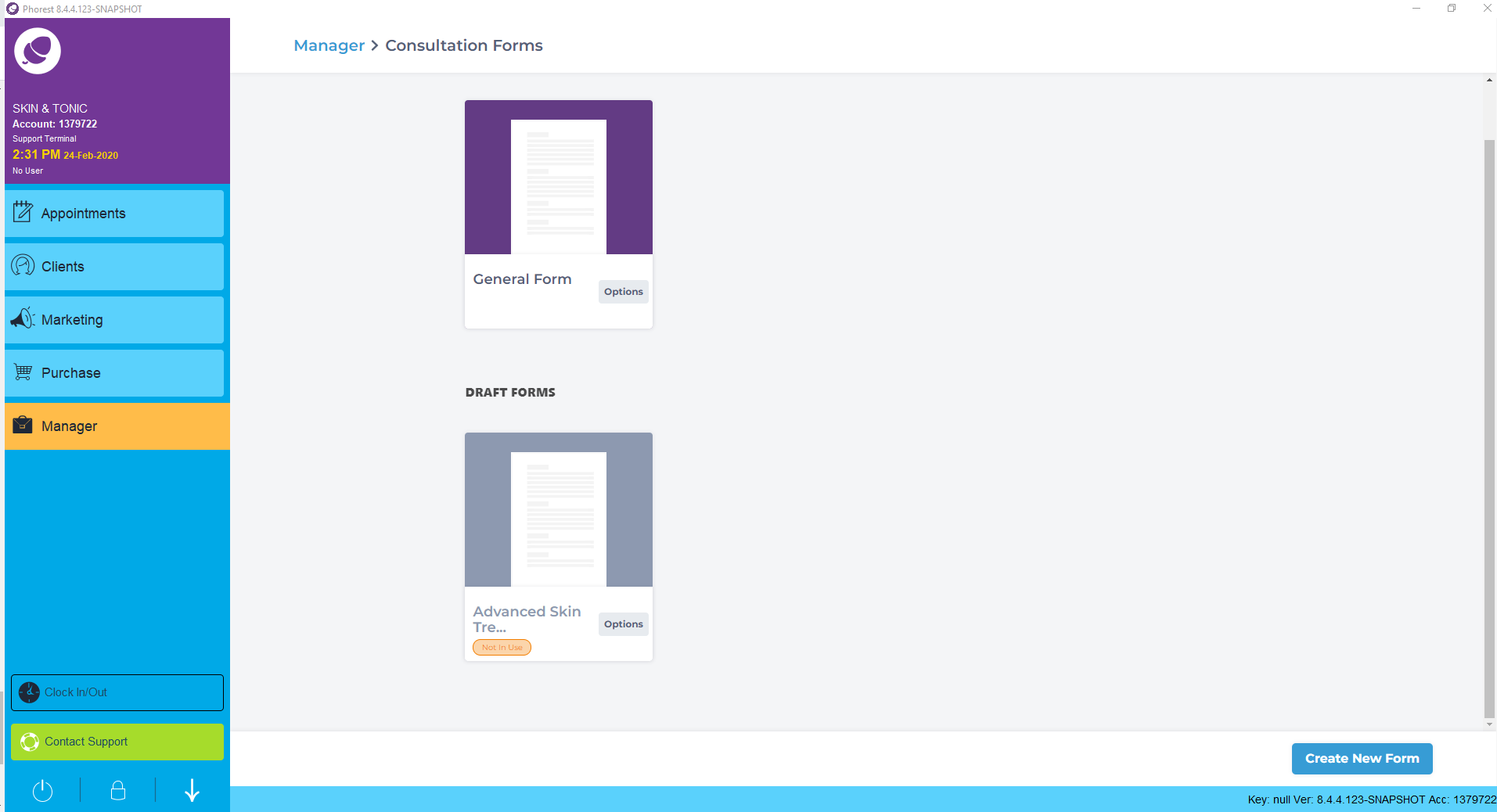 Hover the mouse over the 3 dots for the Publish option. You can delete, edit and duplicate the form here.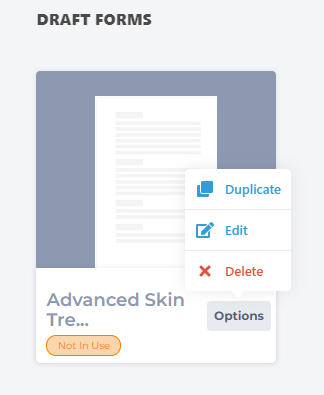 There is an option to Publish Now or Keep As Draft.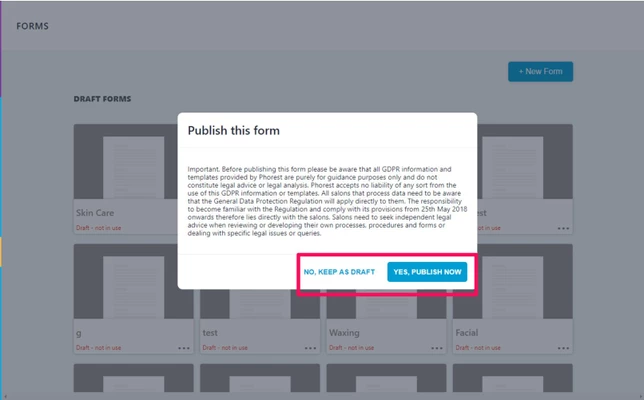 Once Published, the form will appear in purple and is ready to use.