This article explains how to add the before and after photos of a client's treatment on the Phorest Go App.
Tap on an appointment. An option for Photos on today appointment will appear. Click on Photos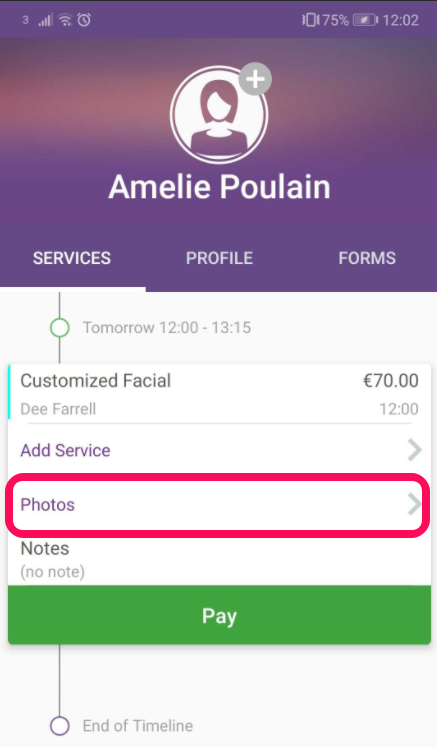 Tap on the Take Photo button. Take a direct photo or upload a photo from the gallery.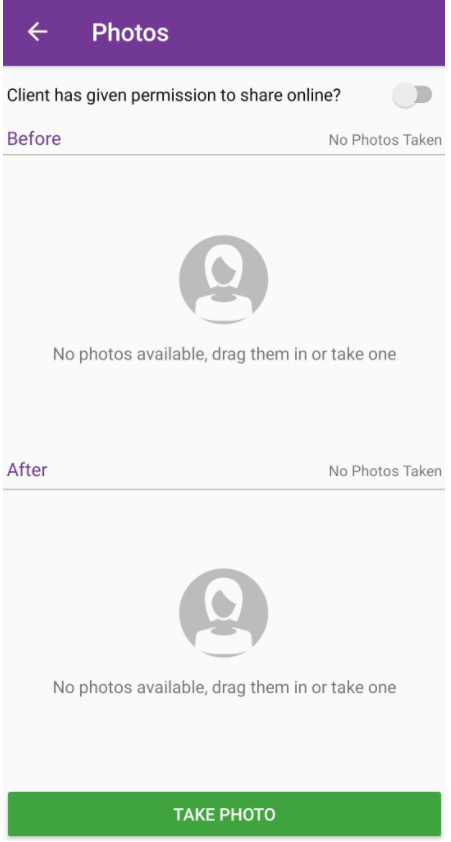 Photos added within the first 30 minutes of an appointment will be automatically assigned as a Before Photo, and subsequent photos will be considered an After photo. However, you can drag and drop them between the two groups to reassign them if you like.
Tap on any photo to see a full screen view of it. From the full screen view, you can delete the photo or set it as the client's profile picture.
To view a client's photos from a previous visit, scroll back through the service history in the Phorest Go app and click Photos. Any photos taken on that date will appear here.
View any photos on the desktop by opening the client card. Click Service History. Any service history with photos will have a camera icon beside it.