This article will show you how to use the Transactions tab to find out more information about sales that came through PhorestPay.
The information in this article is relevant to businesses using PhorestPay through Stripe. Our preferred merchant services provider in the US is International Bancard. If you are in the US and are interested in ordering a PhorestPay Terminal, please reach out to your Salon Success Manager or email usgrowteam@phorest.com.
You can find a list of all your PhorestPay transactions, along with details of the current transaction status, by going to Manager > PhorestPay > Transactions

 Access Required
The Settings access permission is required to view this screen. Check out this guide for information on how to update staff access.
On the Transactions screen, you'll see a list of all payments that were processed through your PhorestPay account, along with some additional information for each transaction.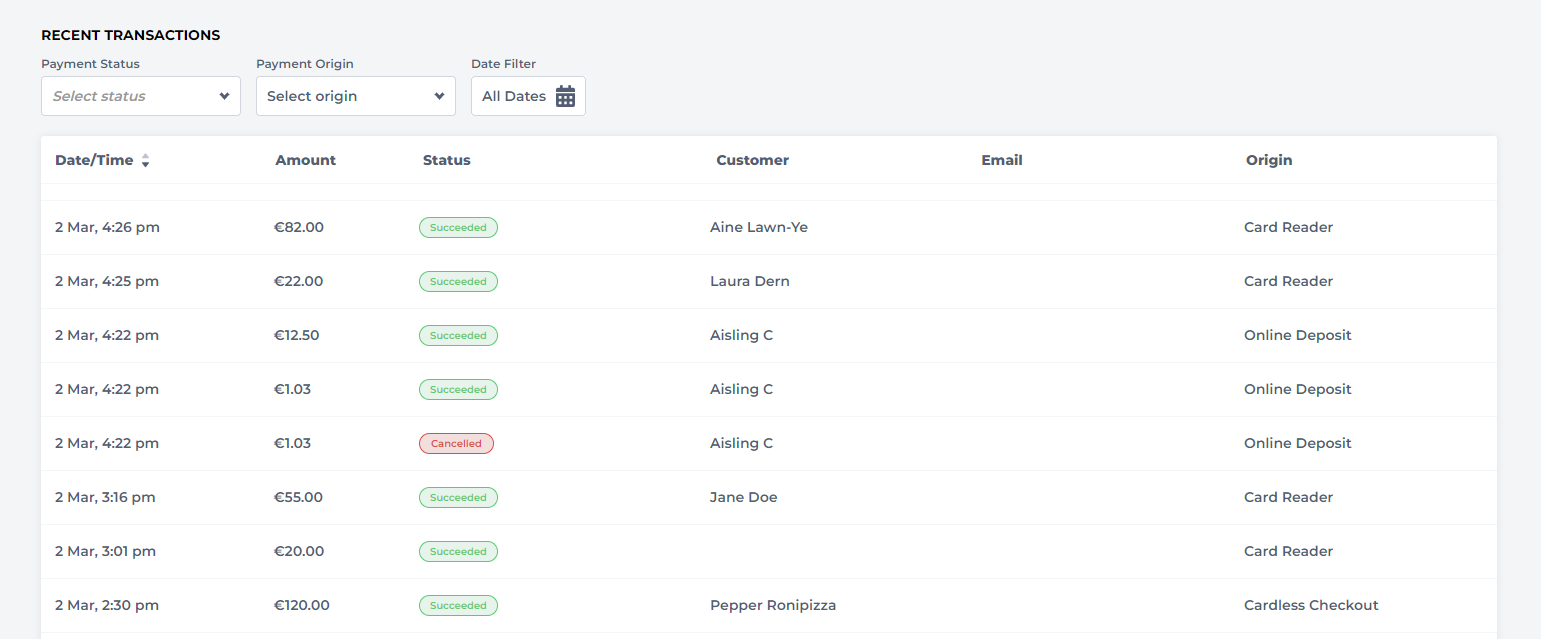 Filtering the Transactions
The filter options at the top of the screen allow you to find specific transactions. The Origin filter will also let you view transactions related to a specific PhorestPay feature.

---
Transaction Statuses
Hovering your mouse over a status will give you more information about that status.

Uncaptured Payment Status
An uncaptured payment happens when card details have been authorized, the sale amount has been held on the client's account, but the transaction hasn't been completed successfully. An uncaptured payment will automatically revert back to the client in roughly 5 business days unless it is processed in the meantime.

Our team at Phorest check for and manually process uncaptured payments on a daily basis, and we notify you when these payments are resolved.