This article will show you how to refund only some items from a sale or a smaller amount from a sale.
To begin processing a partial refund, go to Manager > Sales > Find and single-click on the sale you wish to refund > Refund.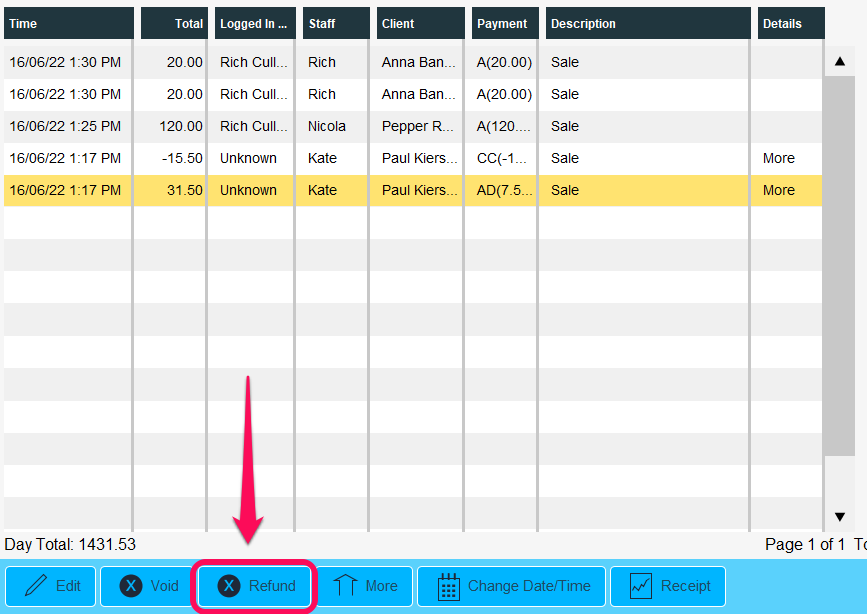 Removing Items from a Sale
If you only want to refund some of the items in the sale, click the 'x' beside the items you do not wish to refund to remove them from the transaction.

Refunding a Reduced Amount of a Sale
If you want to only refund a certain amount of an item in the sale, click on the Price to change it.
Completing the Refund
Once you're ready to complete the refund, click Pay > Select the payment method you wish to refund to > Click Pay again.