This article will show you how to generate a report to see a list of all tips received within a certain date range.
 Where to find this Report
This report can be found under Manager > Reports > Additional Reports > Staff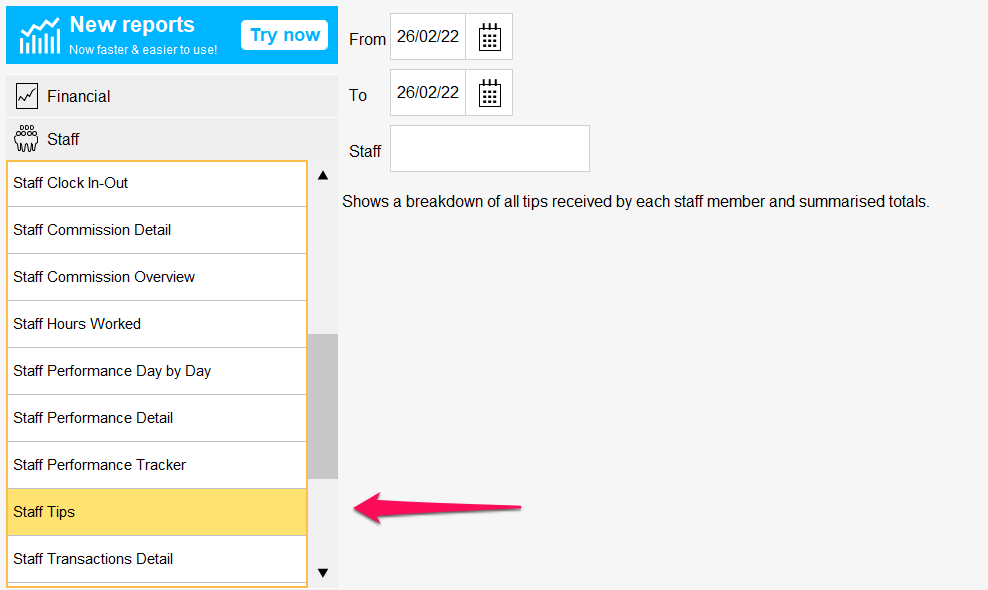 When generating the report, specify your From and To dates, and enter a staff member's name in the Staff field if you wish to view a particular staff member's tips. Otherwise, leave the Staff field blank to view all staff members.
---
What the Report Looks Like
The report will list all staff tip totals in the gray area at the top, along with the total of all tips added together.
You'll then see an individual breakdown of tips received per each staff member, listed by date and client name.
---
Staff Dashboard
Staff tip totals for any date range can also be viewed on the Staff dashboard by going to Manager > Reports > Staff.