This article will show you what to do when you want to sell a product or a service that you don't regularly have or use on your Phorest system.
To make an open sale go to the Sales > Enter the client's information (or choose Walk-In) > Select the name of the staff member processing the sale > Click Hot Keys, then click Open Sale.  
Note: Click here for more information on Hot Keys.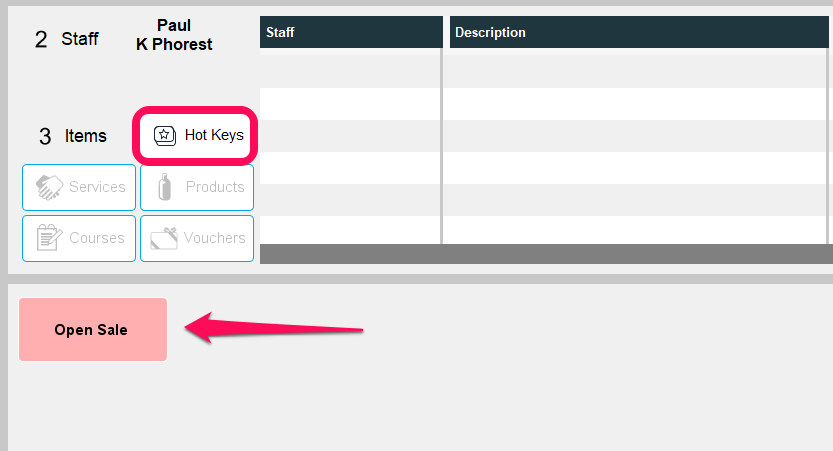 Next, enter the sale Amount, add a Description as a record of what the sale was for, choose the sale Type (product or service), then click OK to add the item to the sale.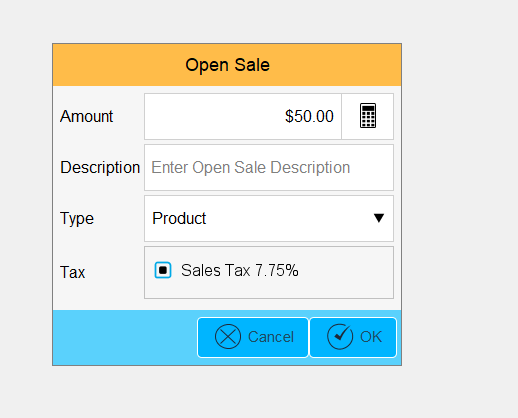 To finish, process the remainder of the transaction as you would a normal sale.
---