This article outlines how to schedule an automatic birthday message to your clients.
To start, go to Marketing > Compose Email/Compose SMS > Use Old Email/SMS Editor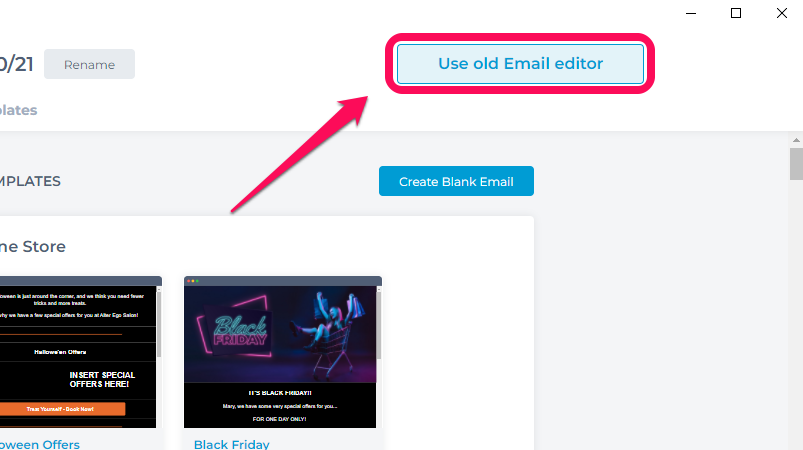 Enter a name for your name Template, In this example, we'll name it 'Birthday Gift Email'

Add a Subject, then create your message using the editor.
If you're sending an Email you can press the Send Test Email to send a preview of the email to yourself and make sure it looks the way you'd like it to look!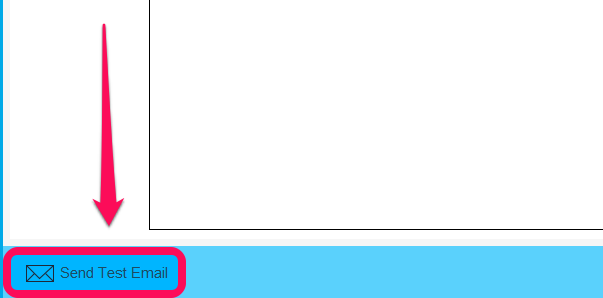 Once you're happy with your message, click Next to continue to the Filters screen, where you'll set filters to ensure the message is only sent to clients 3 days before their birthday.
Click on Advanced.

Then set the rule [Client Birthday] [Days Ahead] [3].

Feel free to change the 3 to however many days in advance of a client's birthday you would like them to receive this message. Setting the Days Ahead to 0 will send the message on the day of their birthday, and you can also set the number to -1, -2 etc. to send the message after their birthday.
Click on Show Recipients, and a list of clients who currently match the rules will be shown on the right-hand side. If no clients show up, don't worry! This just means nobody's birthday is in 3 days.

If you want to save this Filter to be used in other future campaigns, enter a Filter Name.
When you're ready, click Next to continue.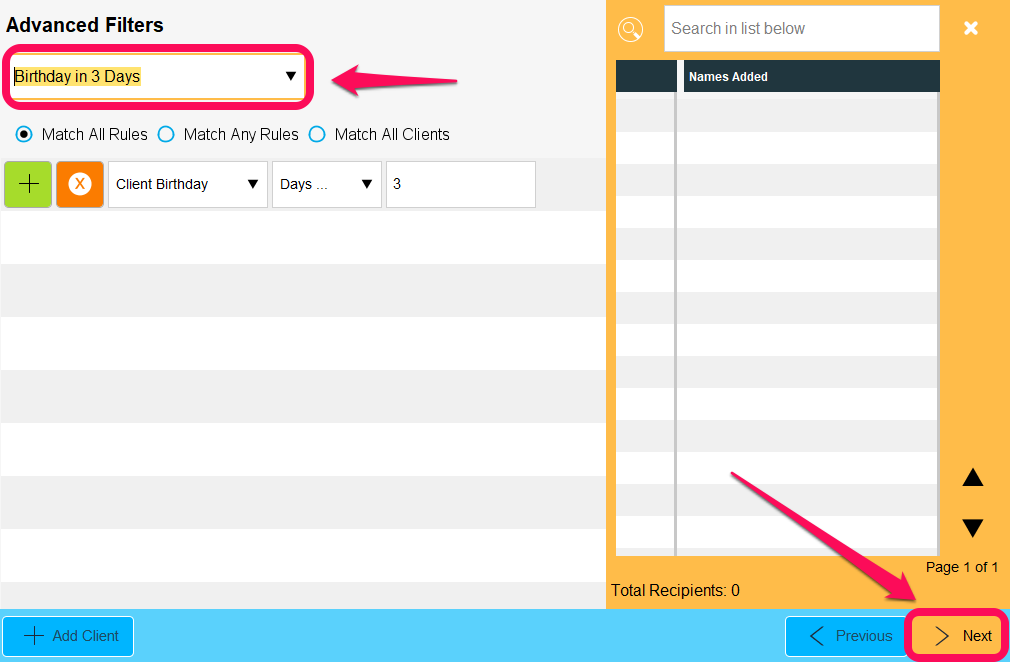 Next, give your email/SMS a Name (for your own reference only), then Schedule your message to Repeat Daily at whatever time you'd like it to be sent. We recommend sending it in the morning time, so it's a nice way for your clients to start their day!
Finally, click Send to finish. This email will now be scheduled to be sent every day but only to clients whose birthday is 3 days away.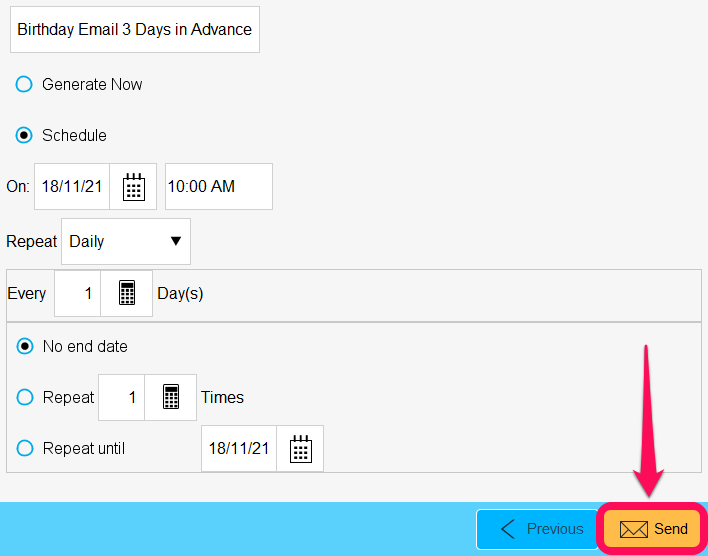 ---
If you ever want to stop this email from sending, check out this guide to find out how.
  Appointment Calendar Birthday Reminder
You can set up a prompt to appear on your Appointments screen to remind you and your staff of your client's birthdays. Check out this guide to find out how.