This article will show how to send an email marketing link to clients with no emails via SMS
Did you know, on average, salons only have email addresses for 30% of their clients? This means that each time an email marketing campaign is sent, you miss out on contacting 70% of your clients! To tackle this problem and help salons reach 100%, the exceptionally clever Fallback SMS was created.
GIF: Enable Fallback SMS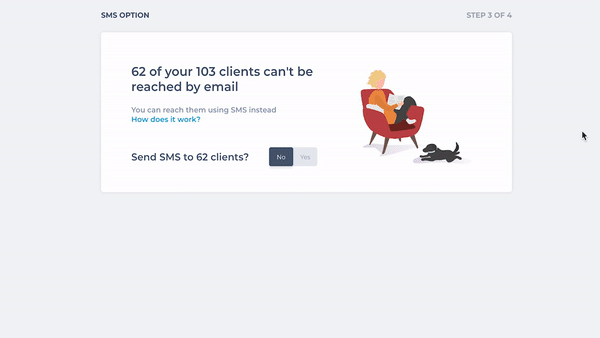 ---
Video: Send a Targeted Campaign
---
Step-by Step-Guide
Go to Marketing and click the Go To Campaigns button at the top of the screen.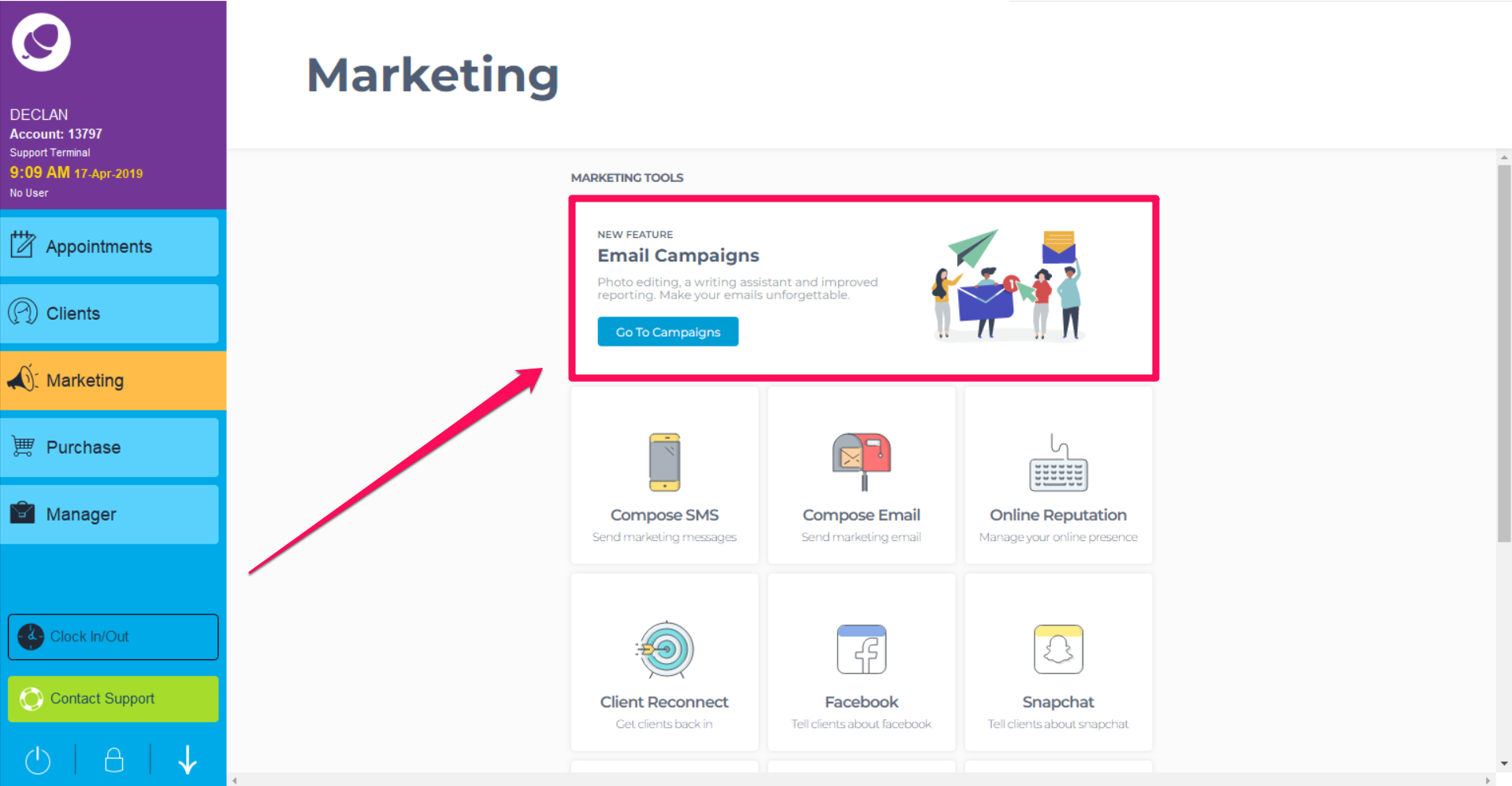 This is a list of all marketing campaigns. Here you can create a New campaign or re-open a draft campaign.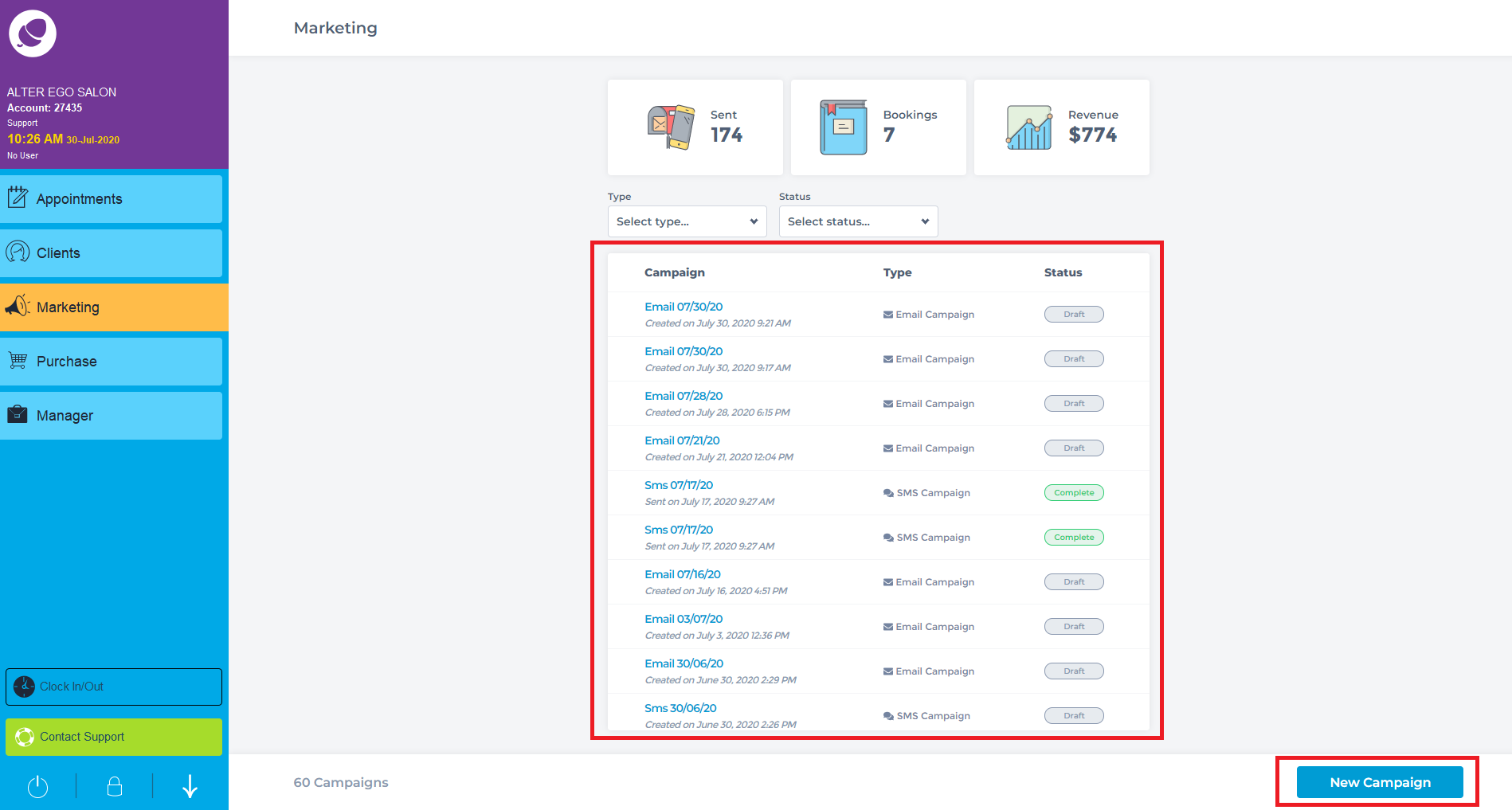 Build an email campaign using a template or blank email, ensuring it has a catchy subject line and that you have personalized it with your client's first name, salon name, and any links you wish to use. When finished editing the email content, click Preview.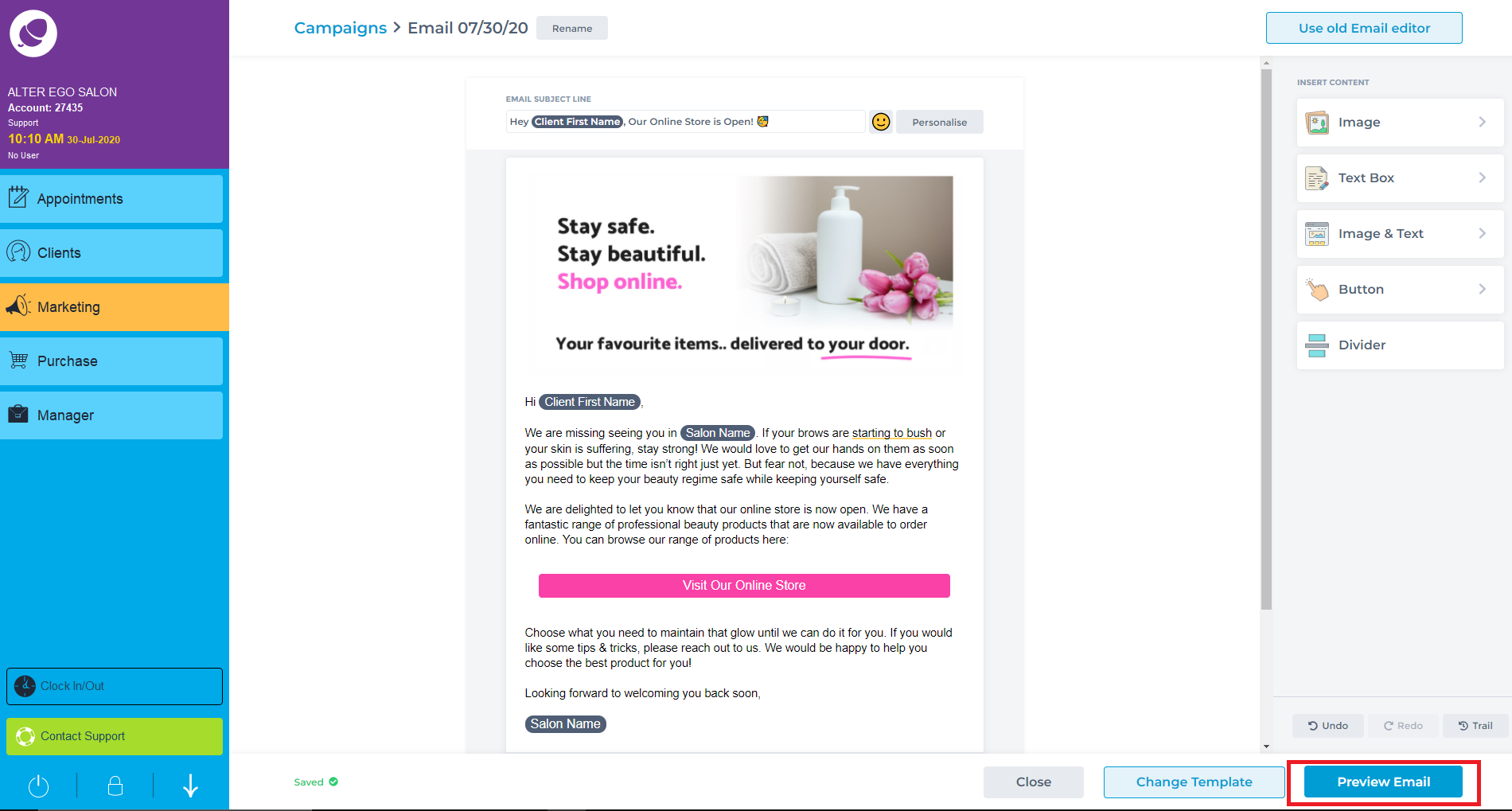 A preview option of the email will appear on a desktop/laptop device and mobile device. Click Send a Test or Select Recipients.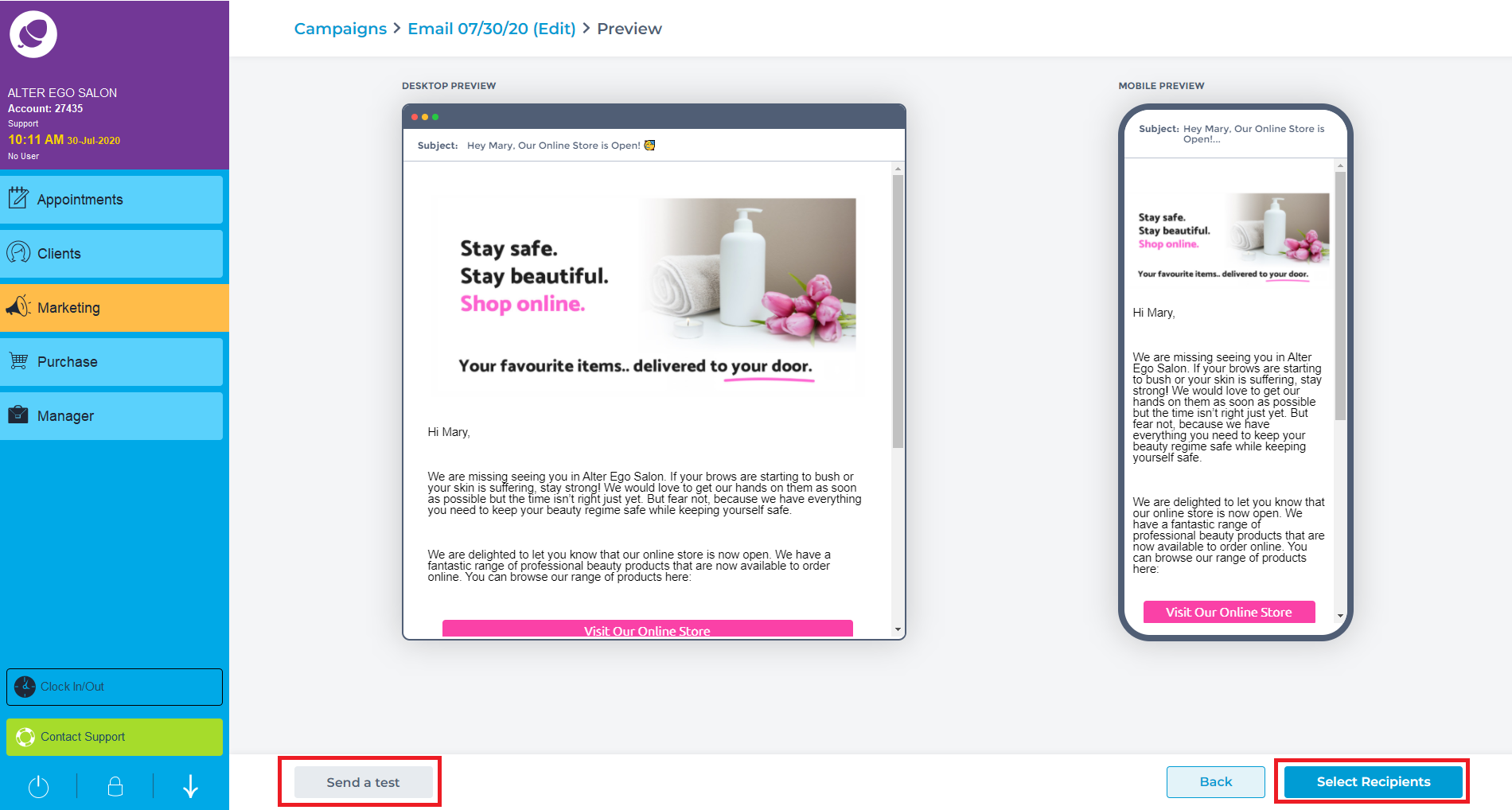 Choose which clients will receive the email. Send to All Clients, Add them Manually or send a targeted campaign with Client Groups. Below is an example of Client Groups to choose from.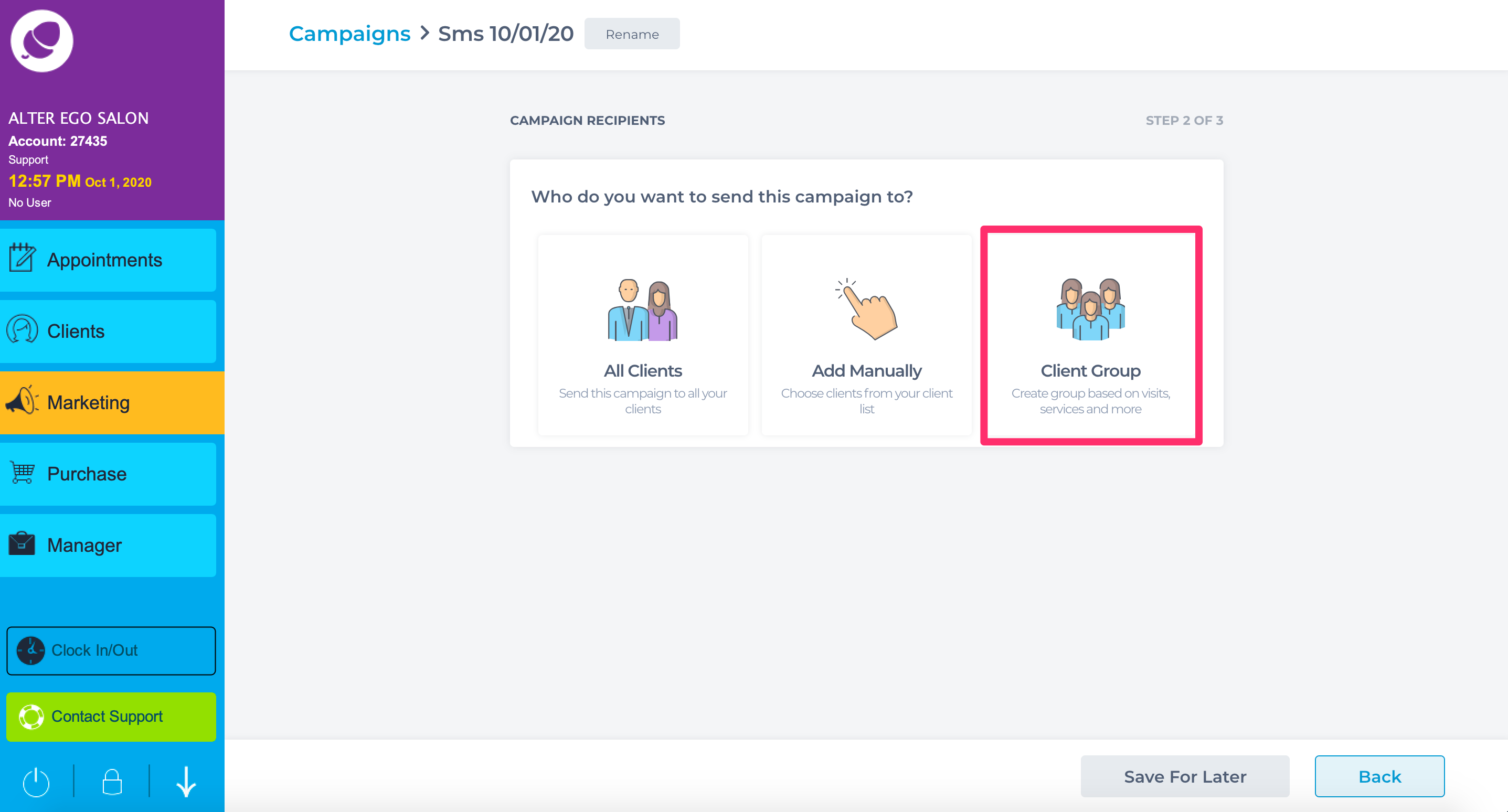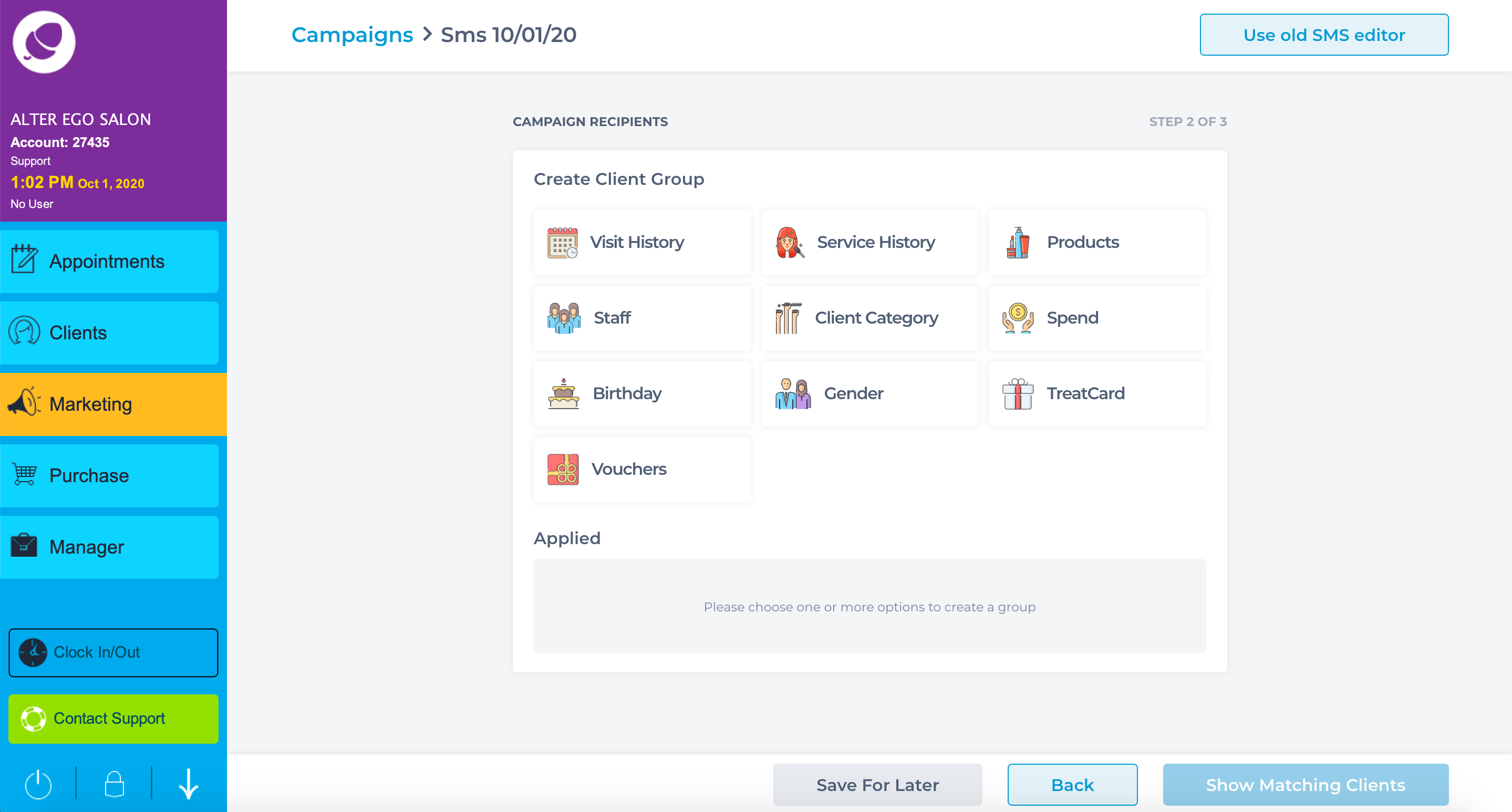 The system will load the number of clients with email addresses and those without. Toggle Add SMS to Yes. This switches on Fallback SMS, which will send a web link of your email content to clients without emails so as to reach a wider audience.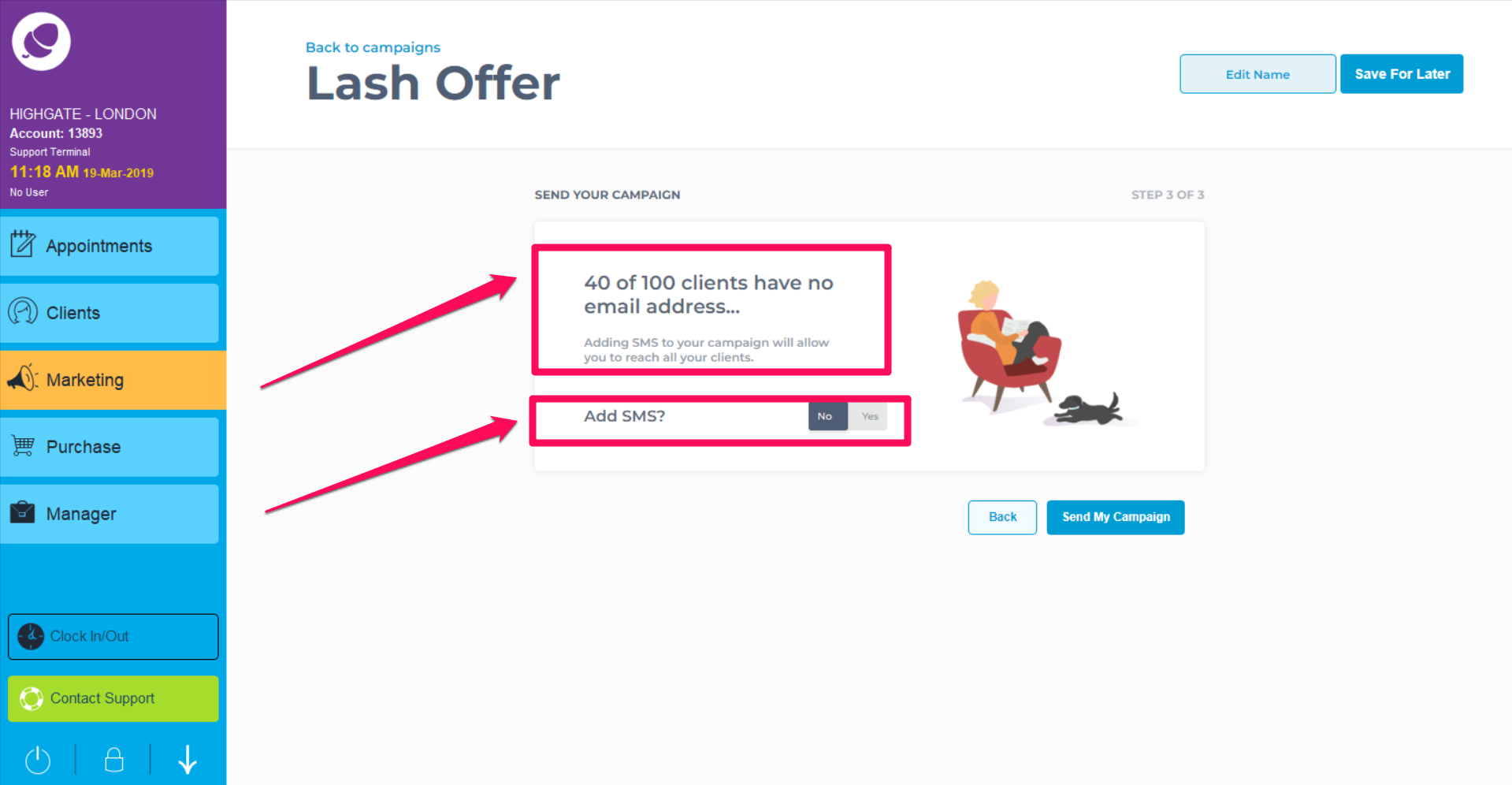 By selecting Add SMS, a pre-populated SMS with a link to the email campaign. This SMS can be edited. Click Send My Campaign.
Note: SMS exceeding 160 characters will result in sending a Long SMS.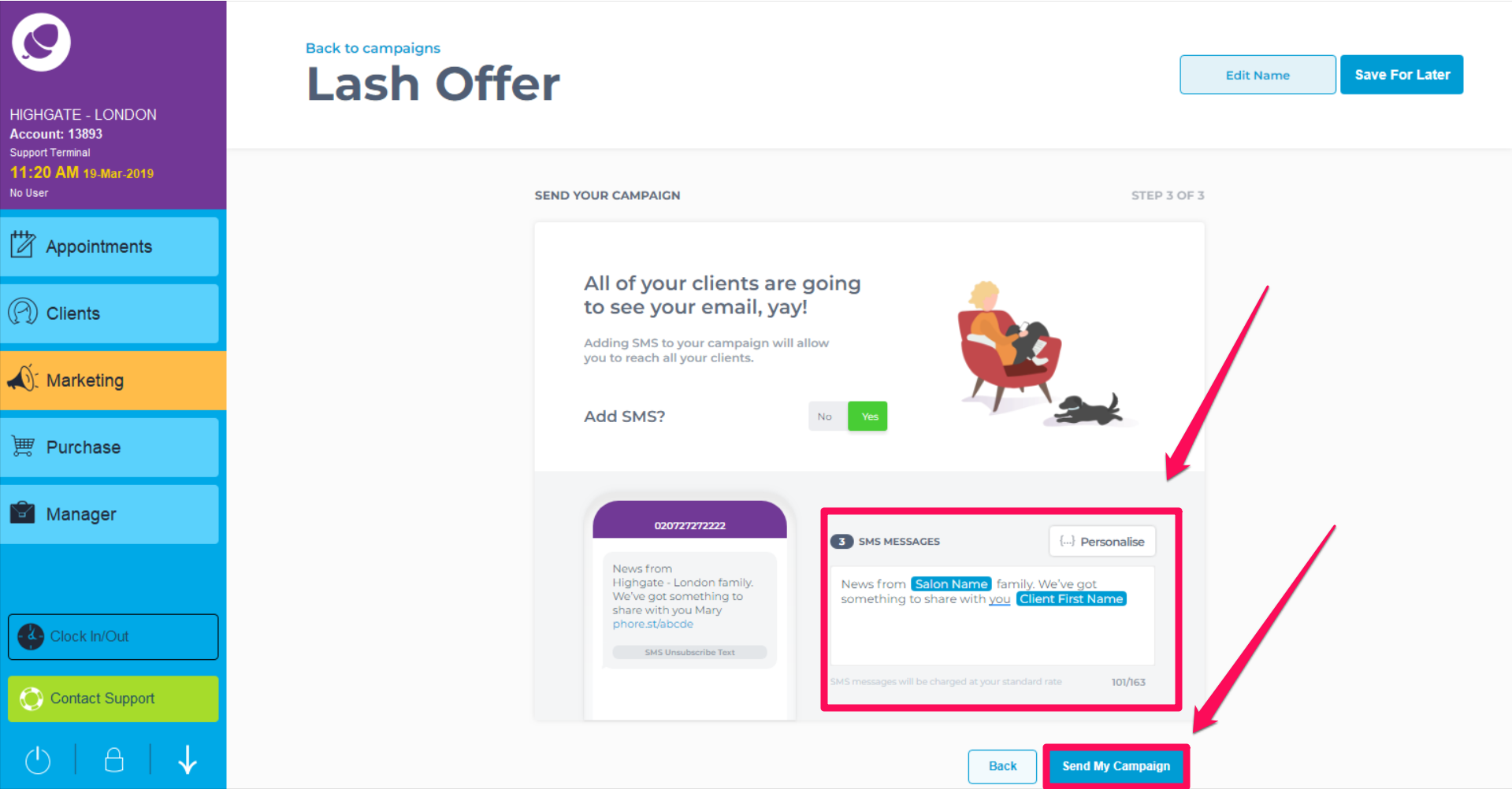 A time and date can be chosen to schedule the campaign to be sent.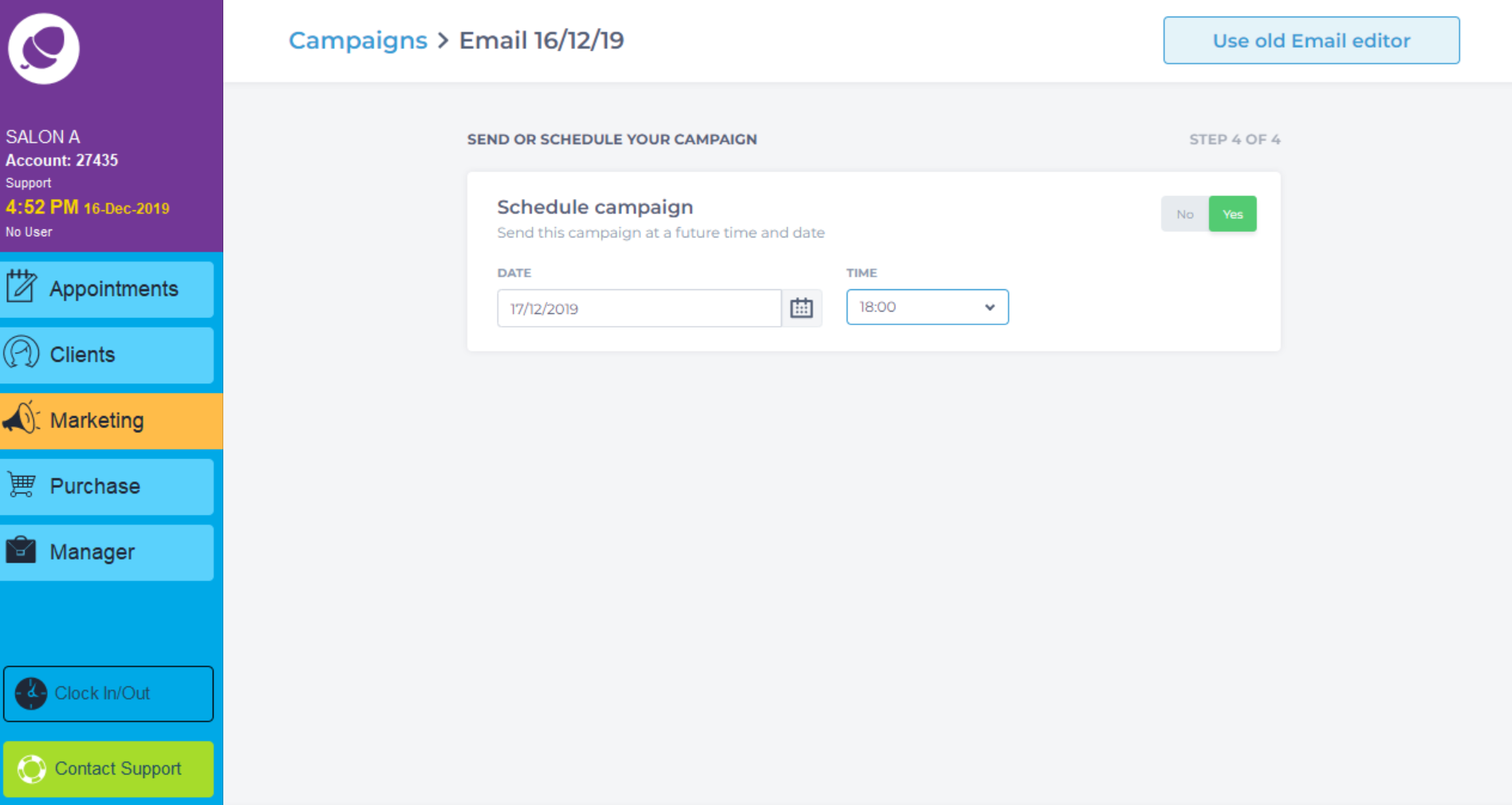 A final prompt will appear to show the number of SMS and emails are being sent. Click Send to send the campaign.