This article will show you how to turn on Online Booking for VIP clients with a unique booking link
Video: Enable VIP Online Bookings
---
Step-by-Step Guide
This will give salons the option to restrict Online Booking to selected clients. There will be a new setting under the Online Booking settings for this. When Online Booking is off, it will switch off bookings for the web option and the branded app. 
Click on Manager and Settings.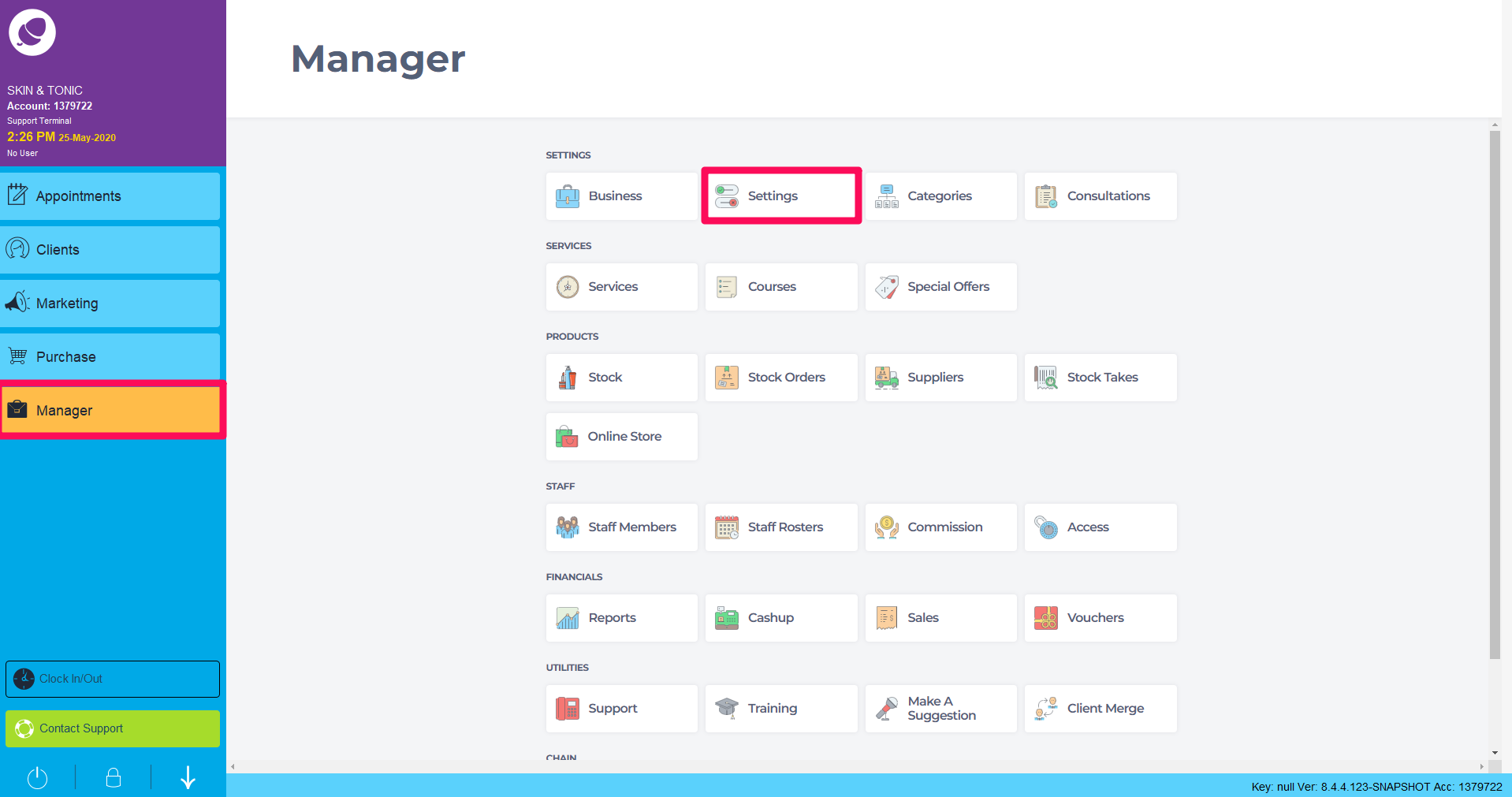 Go to Online > Online Booking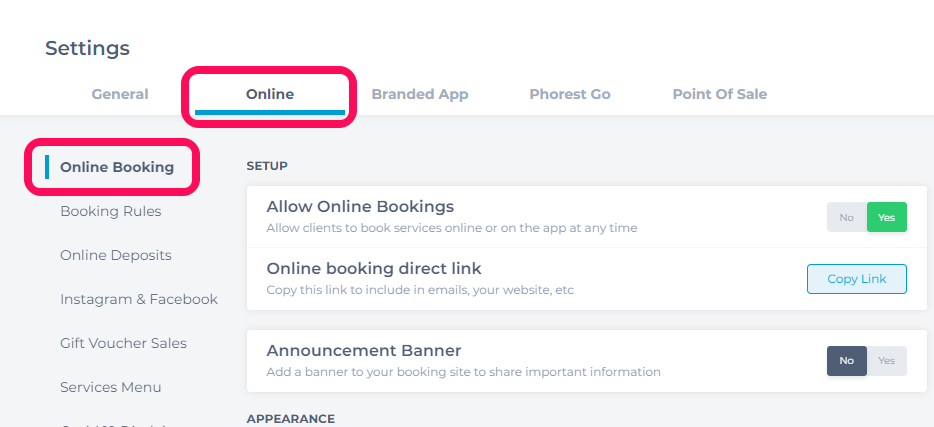 Turn the Allow Online Bookings setting to No.

The Enable VIP Online Booking options will now appear. Toggle it to Yes. A new VIP Booking Direct Link will appear. 
Note: With this setting turned on, only clients with the VIP link will be able to book.
Copy and paste this link to include in marketing communications like SMS & email, on your website or in and of your social media posts.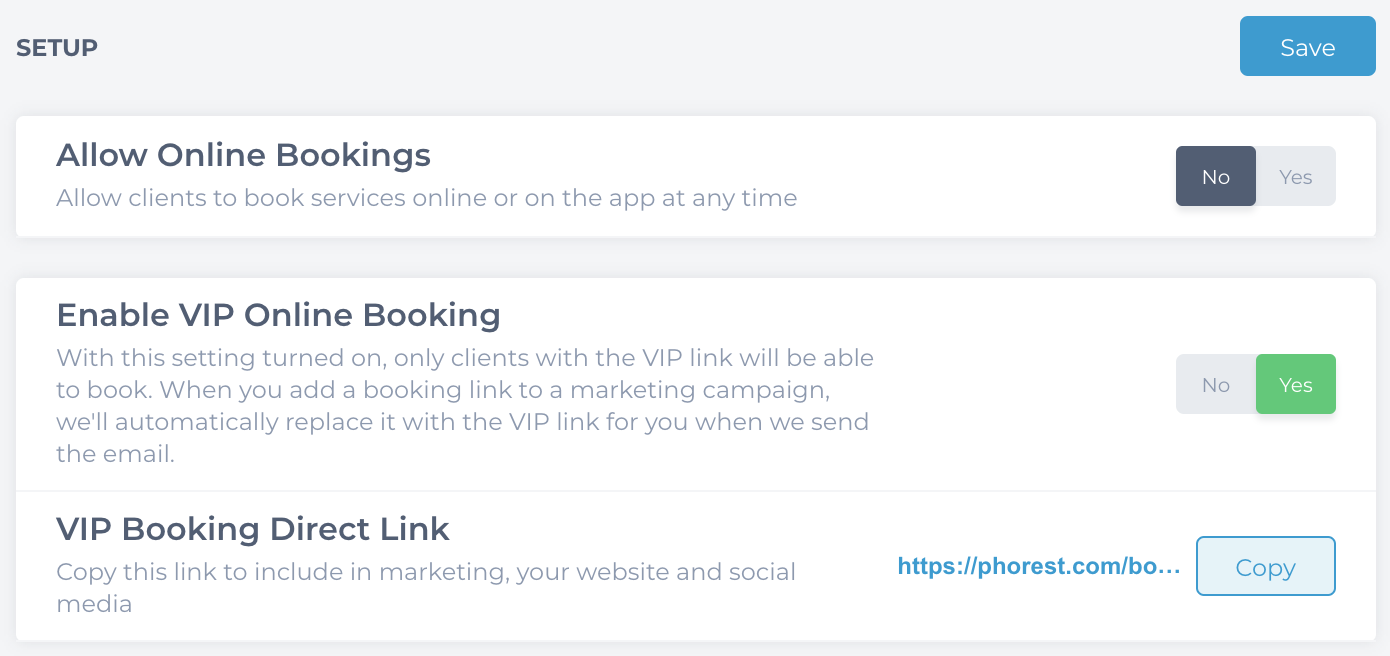 To target VIP clients the salon will send out a marketing campaign and use the new filters to target the clients and use a newly created VIP link.  
This will not be supported in your Salon's Branded App; VIP clients will have to book through the web flow.