Note: If you are in the US and are processing a refund with Phorest Pay, click here for Refunds on Phorest Pay.
Go to the Purchase screen, enter the name of the client at the top of the screen, then select the name of the Staff Member processing the refund.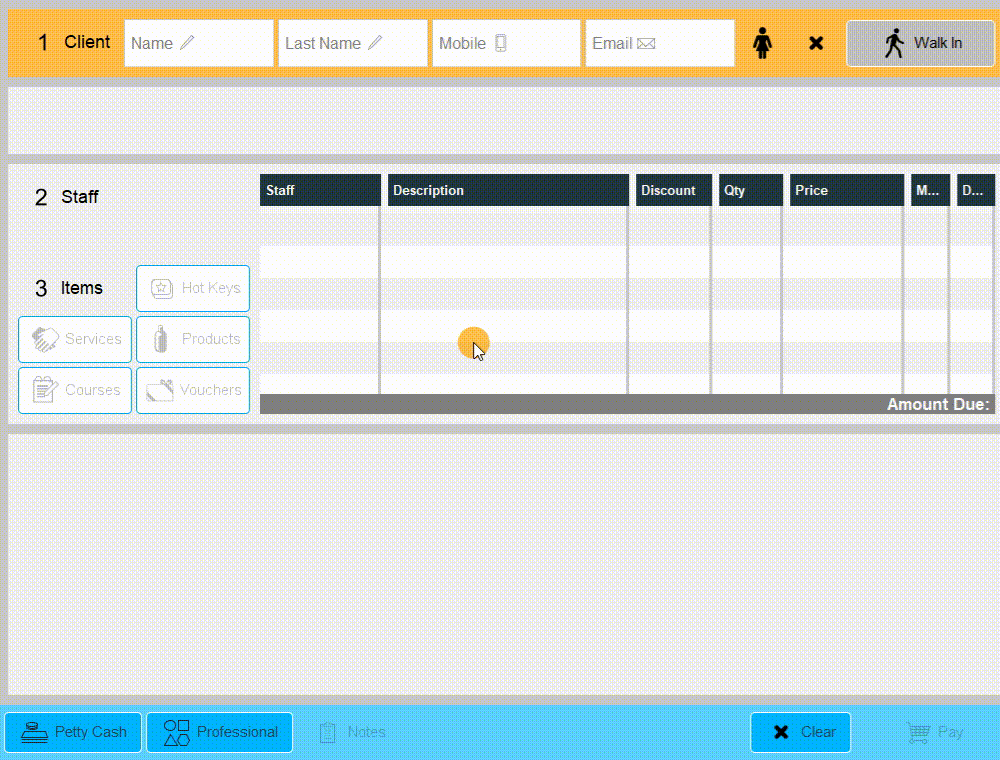 Click Products, then scan the item you wish to refund using your scanner. Alternatively, click the Select button to search and find the item manually, or click Product History then double-click the item from the client's purchase history.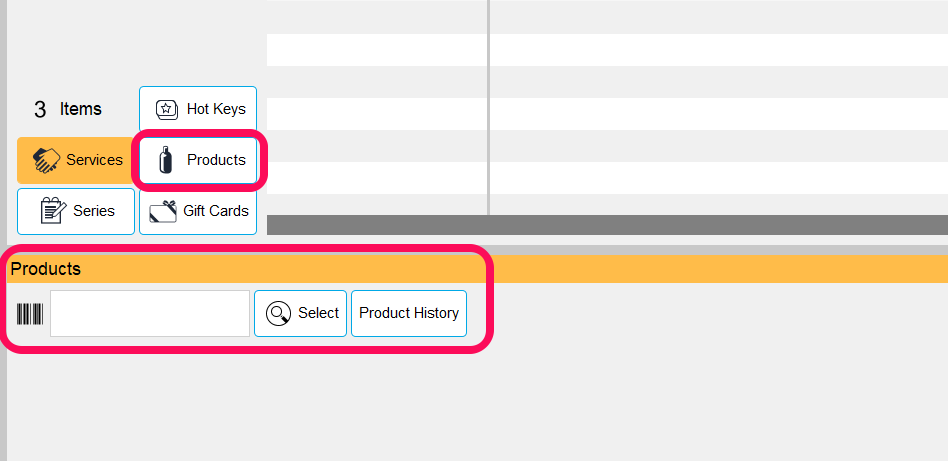 Once you've added the product to the Purchase screen, click the cogwheel and select Refund

Note: If you are exchanging an item, do not follow the steps below and instead click here to continue: How do I exchange a product/item?
Once you're ready to refund, click the Pay button, choose which payment type you wish to use to process the refund, then click Pay again to complete the refund.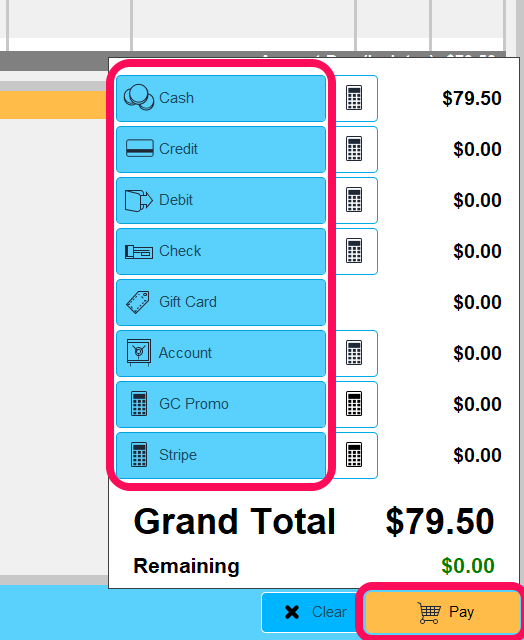 After processing the refund, the inventory/stock level for that product will increase by 1 for each product refunded.
 Useful Tip!
If you wish to split the refund across multiple payment types, use the Calculator buttons beside each payment type and enter the necessary amount