This article will show you how to set up or change the type of Access a Staff Member has to the Phorest Go app on their Android or iOS (iPhone/iPad) smartphone or tablet.
Open Phorest on a computer, go to Manager > Access & License Keys and choose the staff member's Access Level from the dropdown menu at the top of the screen.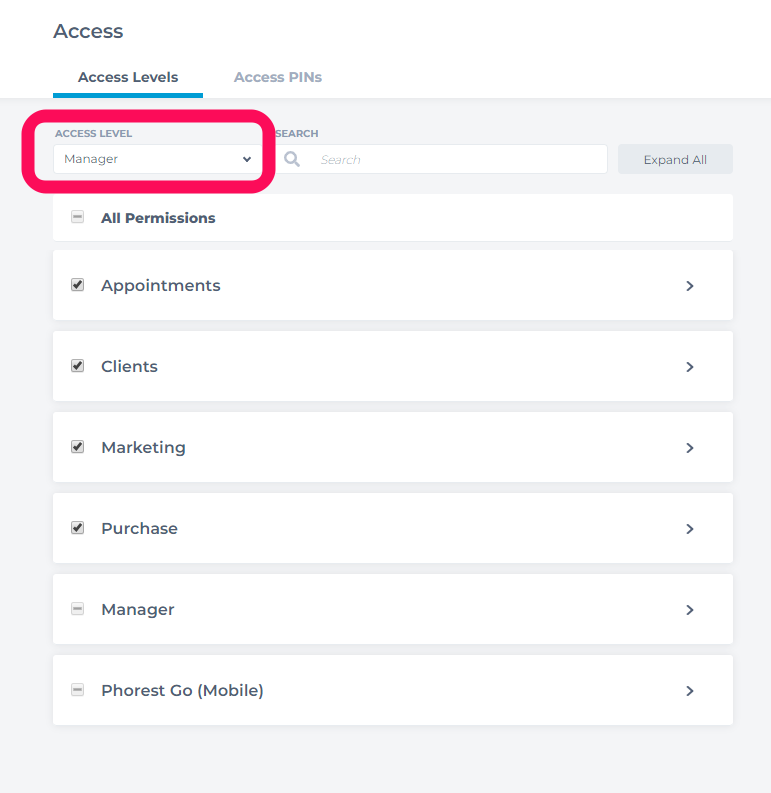 Useful Tip!
If you're not sure what Access Level is assigned to a particular staff member, go to Manager > Staff Members, and Single-click on the staff member's name. Their Access Level will be displayed on their main profile page.

Once you have the right Access Level selected, expand on the Phorest Go (Mobile) Access option by clicking the > button, then tick or untick the boxes beside each setting to grant/remove access to this profile. When you're done, click the Save button.
Note: You can expand even further on some sections by clicking the > button.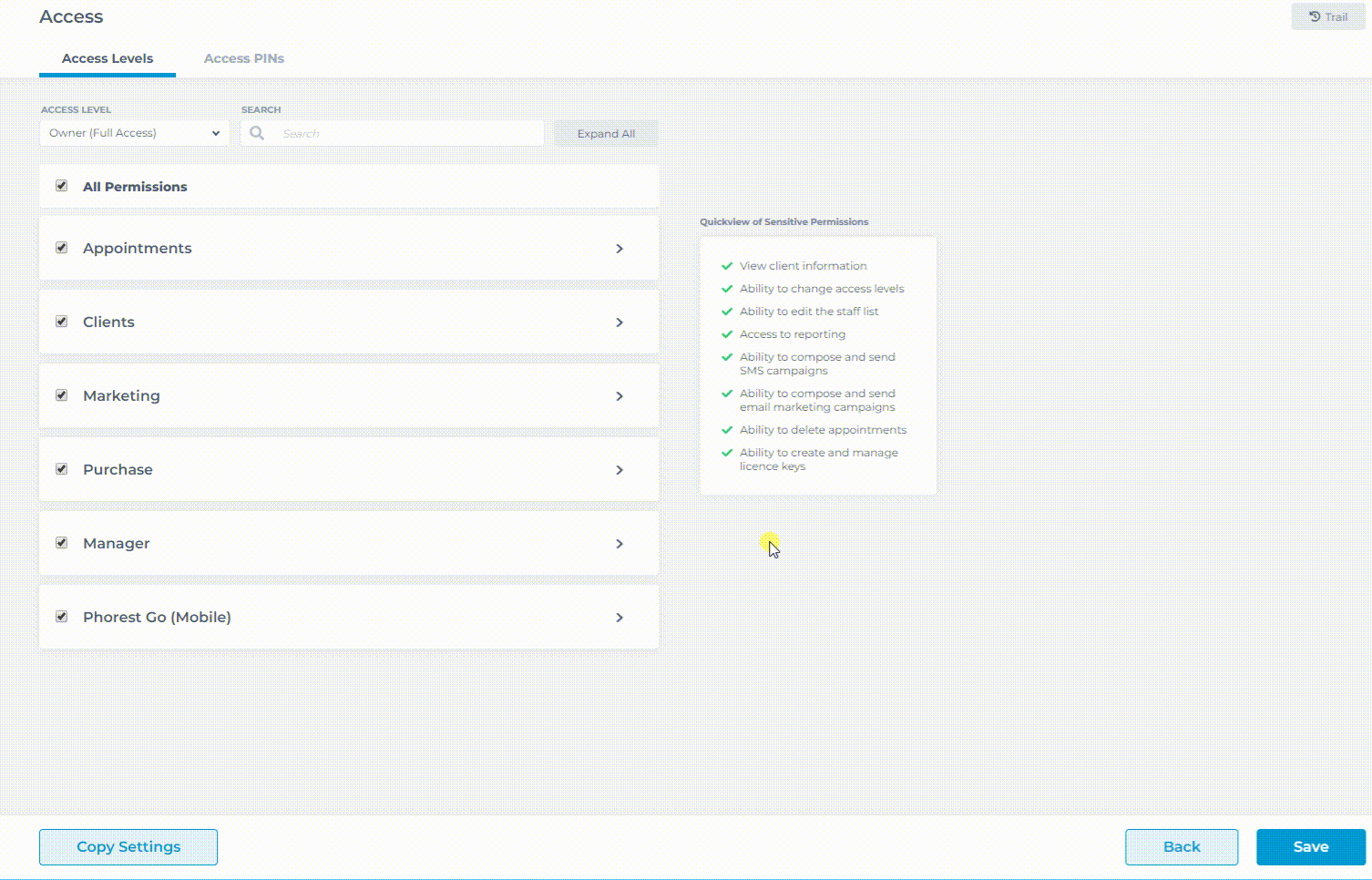 If all access options associated with the Phorest Go app are un-ticked then the staff member will only be able to view appointments from within their own column. They will not be able to access client contact details or perform any changes to the information displayed within Phorest Go.