This guide will show you how you can limit a staff member's access so that they can't see other staff columns on the Appointments calendar, only their own.
Go to Manager > Access & License Keys
Use the Access Level dropdown menu to choose the relevant Access Level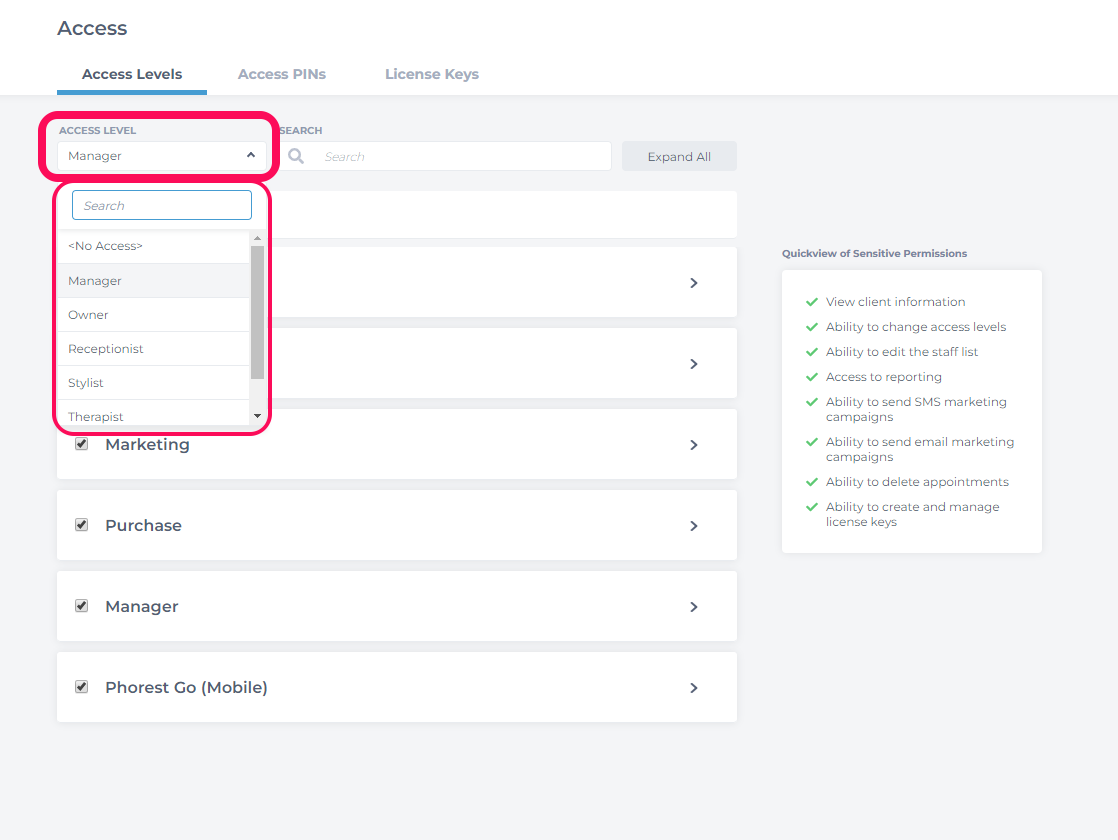 Useful Tip!
If you're not sure what Access Level is assigned to a particular staff member, go to Manager > Staff Members, and Single-click on the staff member's name. Their Access Level will be displayed on their main profile page.

Expand on the Phorest Go (Mobile) access level > Expand Calendar > Uncheck the View All Staff Columns access permission > Click Save.

Note: This will change access for all staff members using that Access Level. If you only want to change this for one staff member, you will need to create a new Access Level for them.