This article explains how to hide clients' contact details on the Phorest Go App.
In this Article
Hiding Contact Details
First, open Phorest on a computer and go to Manager > Access & License Keys.
Select the Access Level you wish to hide client contact details under.

Useful Tip!
If you're unsure what Access Level is assigned to a particular staff member, go to Manager > Staff Members, and Single-click on the staff member's name. Their Access Level will be displayed on their main profile page.

Expand on the Phorest Go (Mobile) section by clicking the

button, then expand on Calendar and uncheck the View Client Contact Details option.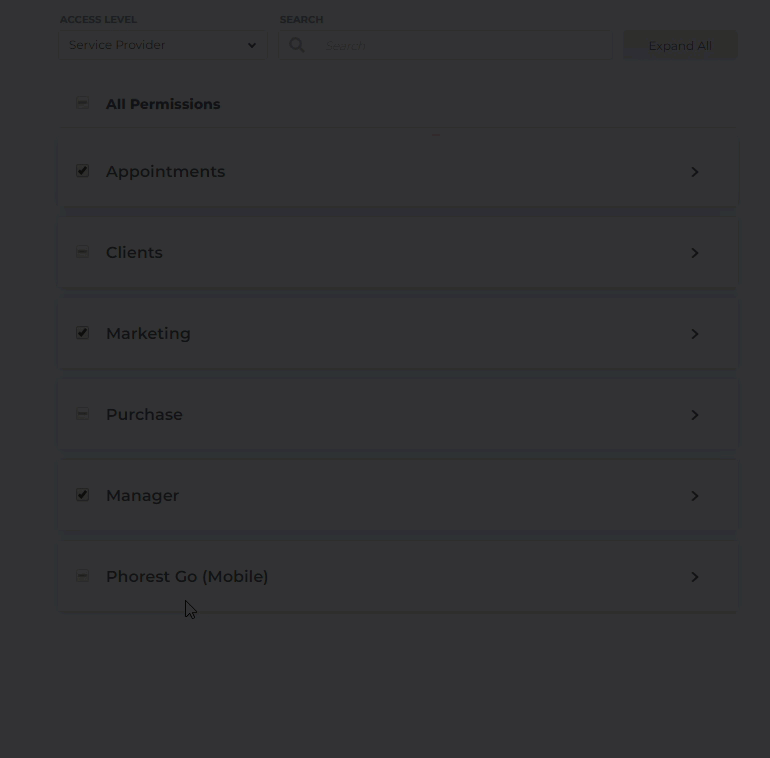 Click Save to finish.
---
What it Looks Like in PhorestGo
The next time a staff member with this access level views a client with contact details, the contact details will display as *******.
If they try to open the Profile section of a client card, where the client's personal information is, a pop-up will appear to tell them that they do not have access.