This article will show you where to get the link to download your Salon Branded App (iOS & Android) which can be used in your marketing campaigns or shared with clients via social media.
Note: This link is only available if you currently have a Branded App. If you do not currently have a branded app, reach out to our Grow team at grow@phorest.com for more information on how to get it. 
  Jump to a Section
Adding a Link to a Marketing Campaign
SMS Campaign
To add a link to your app in an SMS campaign, click the Link button, then choose Branded App from the dropdown menu and click Insert.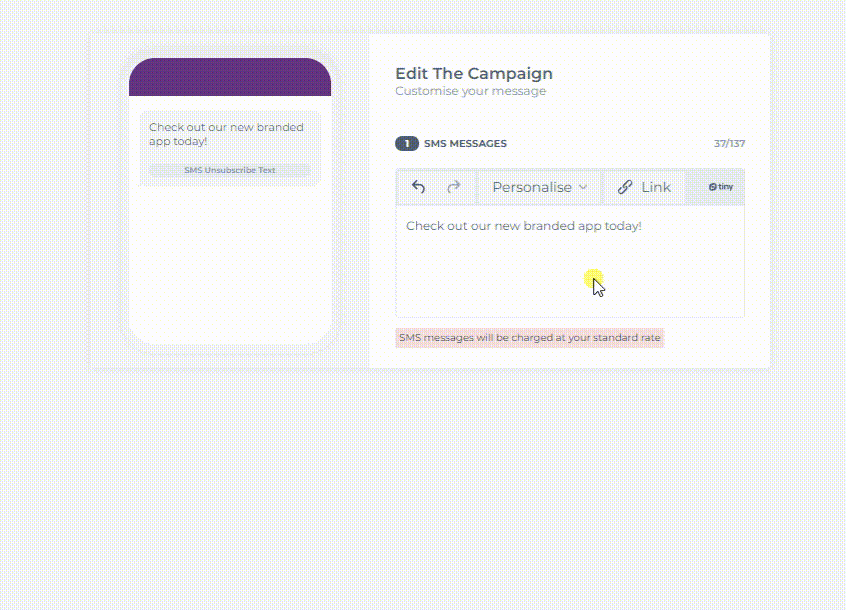 To learn more about sending an SMS campaign, check out this guide.
Email Campaign
You can add an Image or add a Button to an email campaign, then choose Branded App under the Link section.
You can also use our pre-made branded app template, found under Compose Email > Online Bookings > Promote Your App, which already has these links added for you.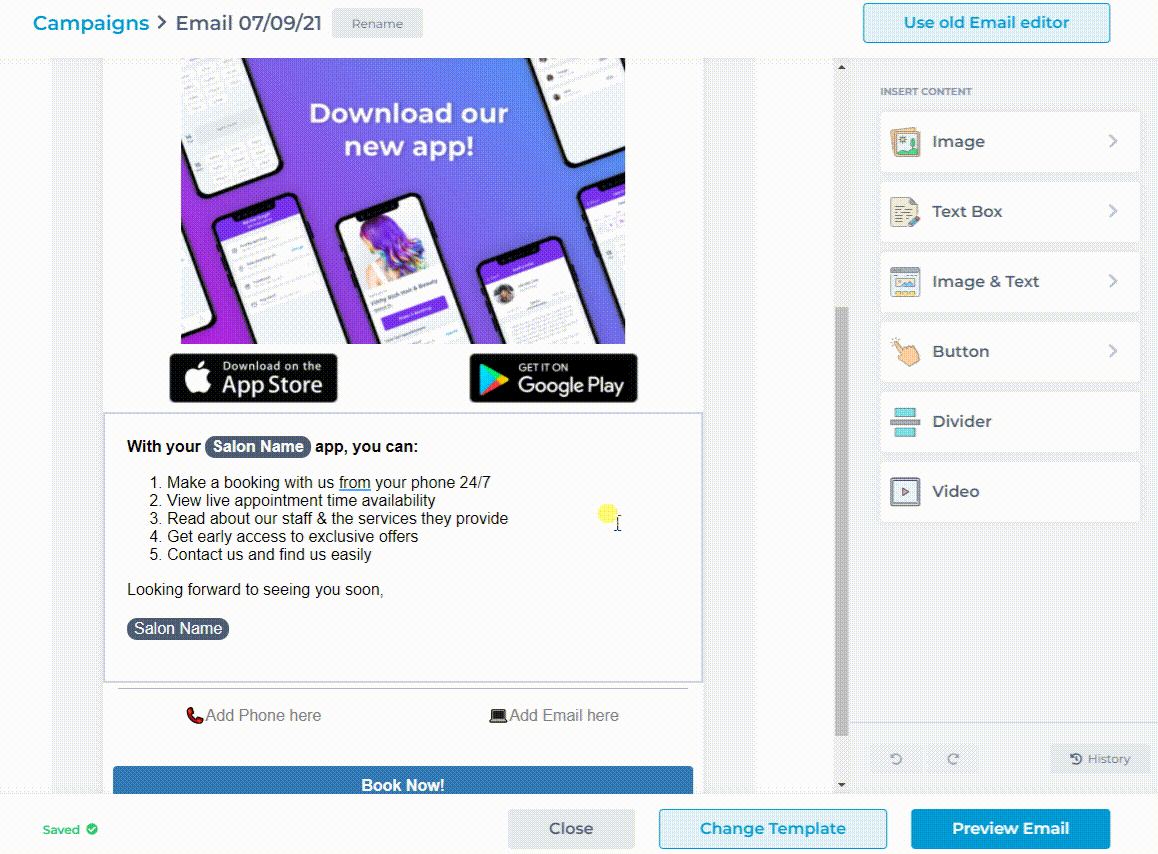 To learn more about sending an email campaign, check out this guide.
---
Sharing a Download Link on Social Media/Other Platforms
To share a direct link to your app, go to Manager > Settings > Branded App > Marketing, then press the Copy button in the Your app link section.
This link lands on a page that includes links to both the iOS and Android versions of your Branded App.