This article will show you how you can use our ready-made email template to let your clients know about your Salon Branded App and where you can find a direct link to download your app.
In this article
What Does the Template Look Like?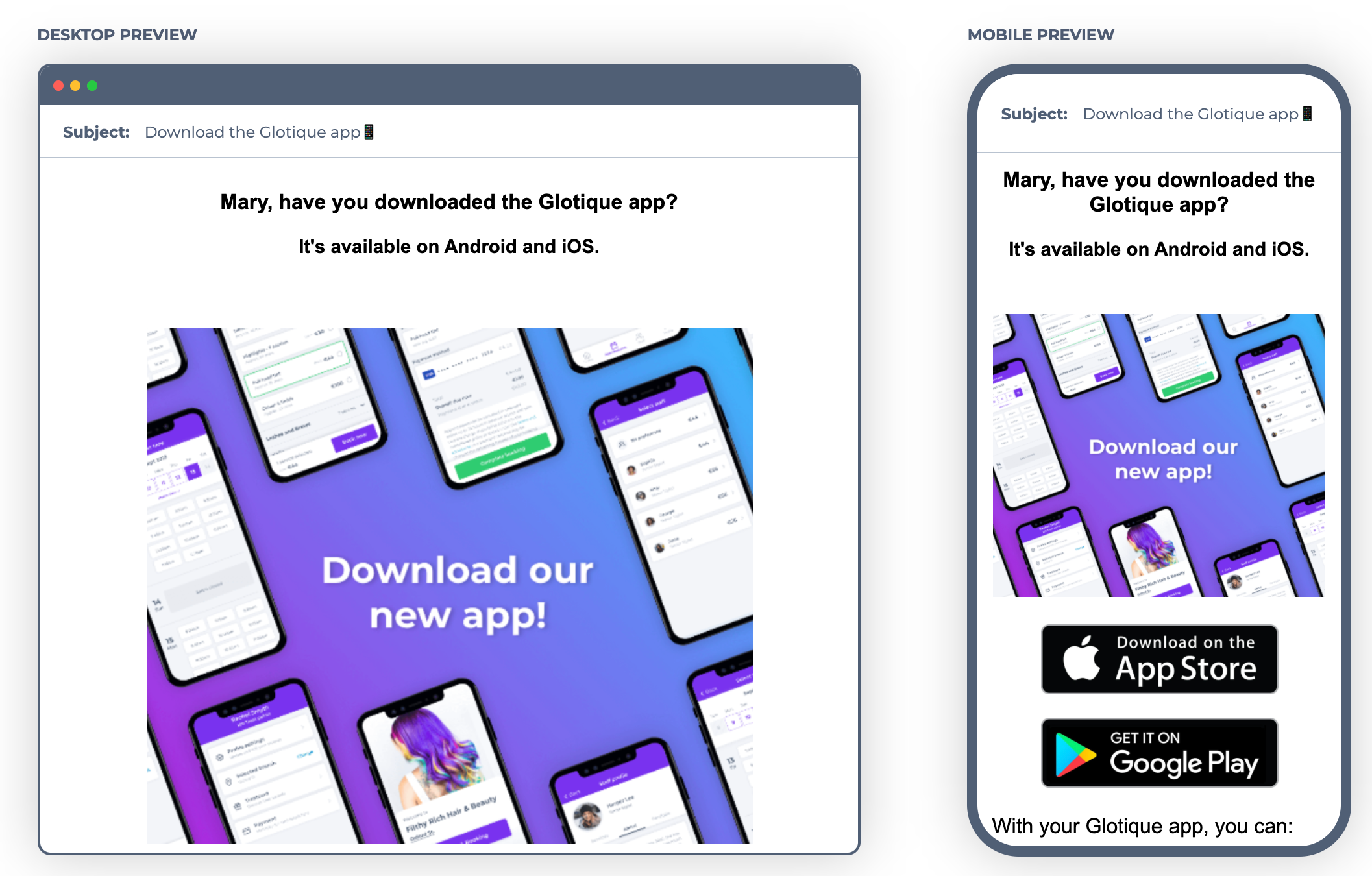 ---
Sending The Email Template
To send the email template to all of your clients, you will go to Marketing > Compose Email.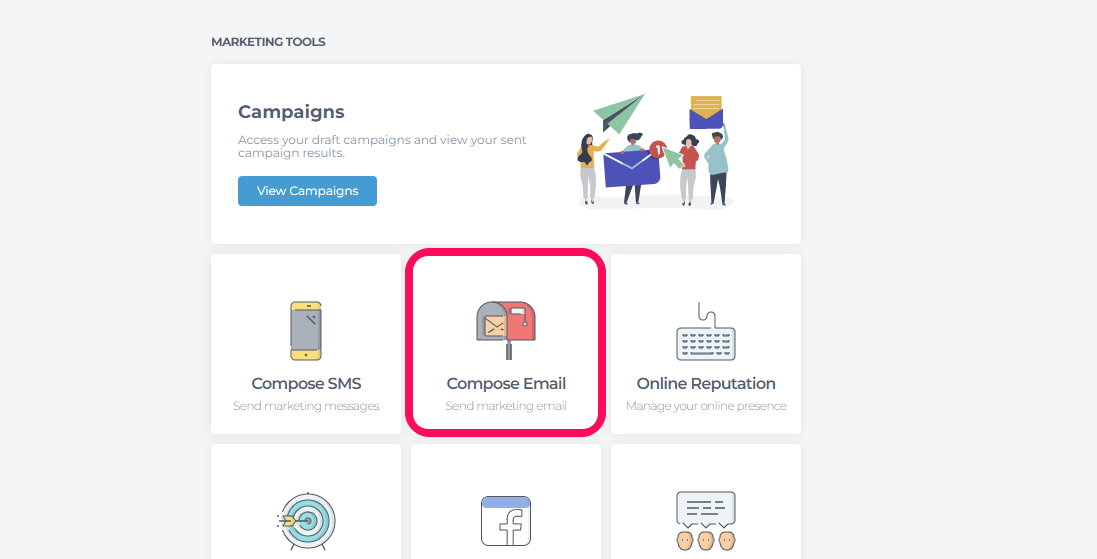 Click into the Online Bookings email template category, then choose the Pomote Your App template. Click it to preview the template, then click Use Template to open it in the editor.
You may need to scroll down the page to see the template.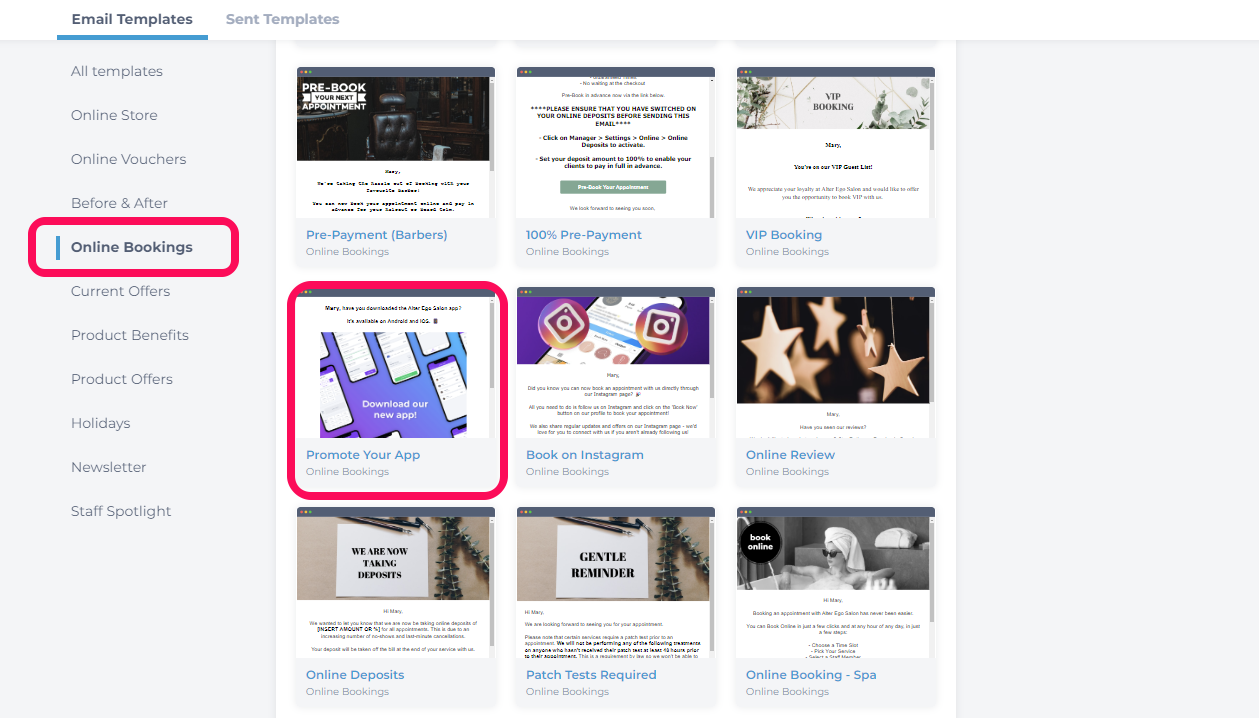 In the template, we have added the Client's First Name, your business name, and a direct download link to your Branded App. It's ready to send as it is but feel free to edit the email and customize the email as much as you want.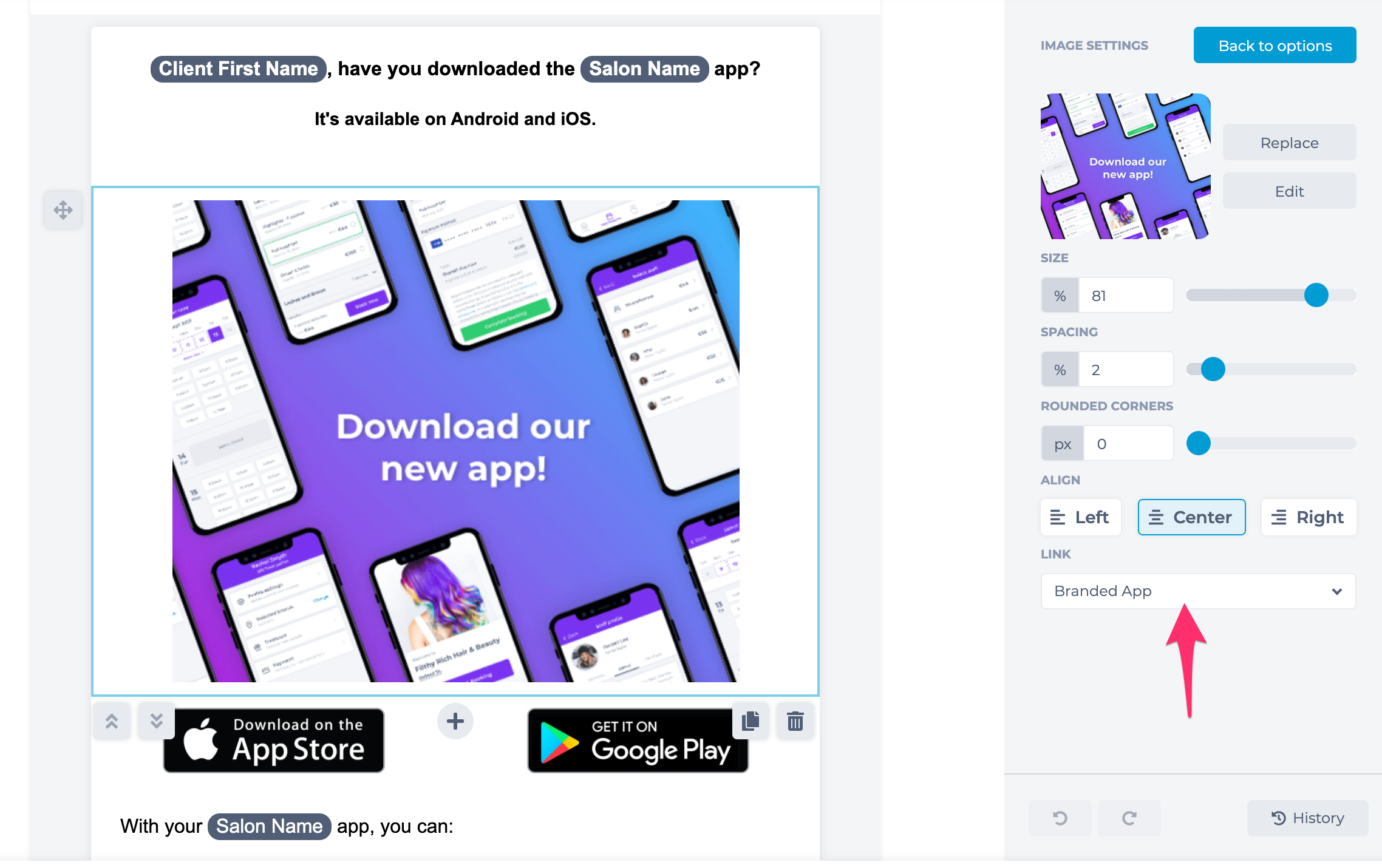 When you are ready to send, click Preview Email to see how the email will look on both desktop and mobile devices, then click Select Recipients to continue.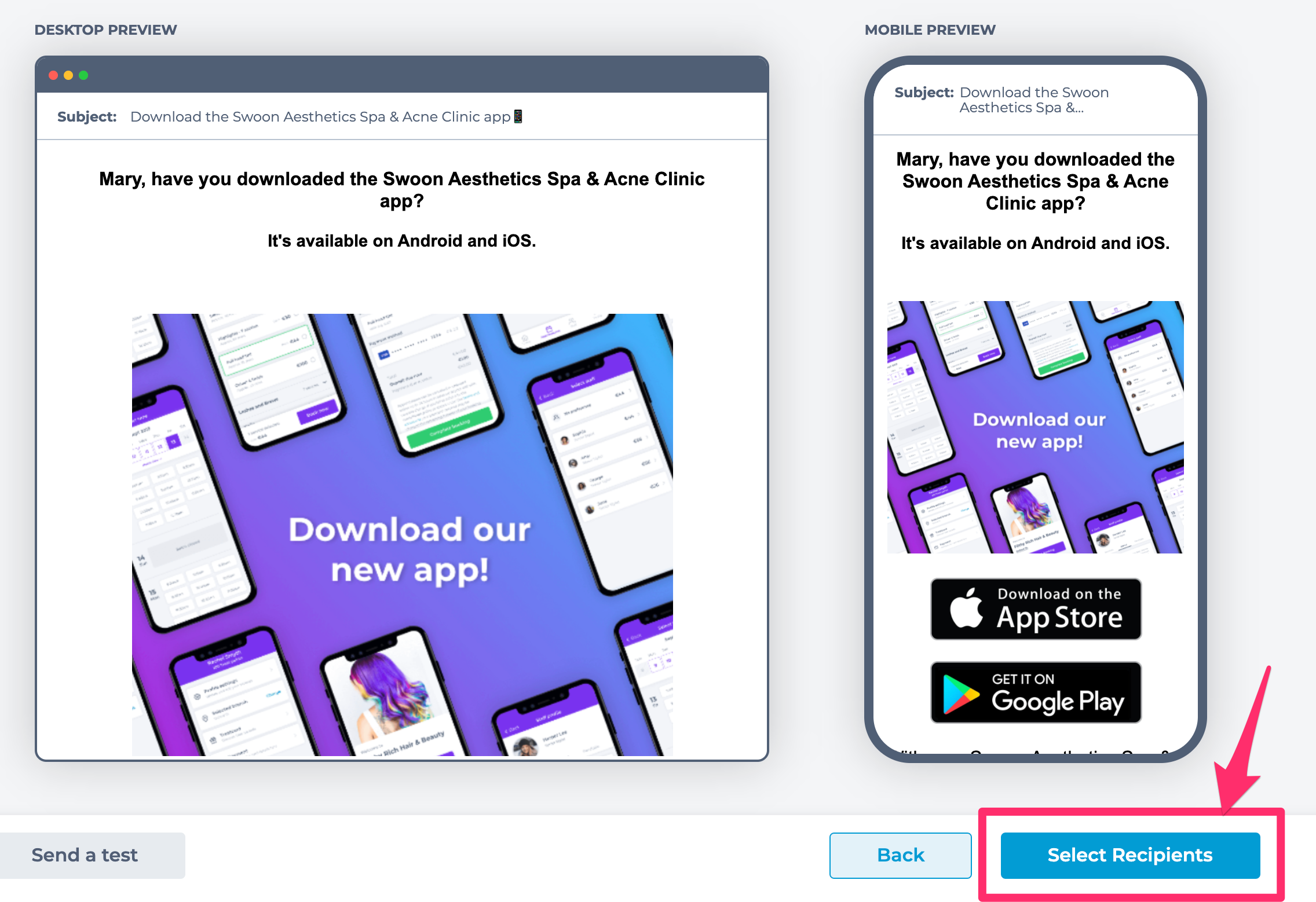 Select All Clients, or choose a specific Client Group or Add Manually to select your target audience, then click Next.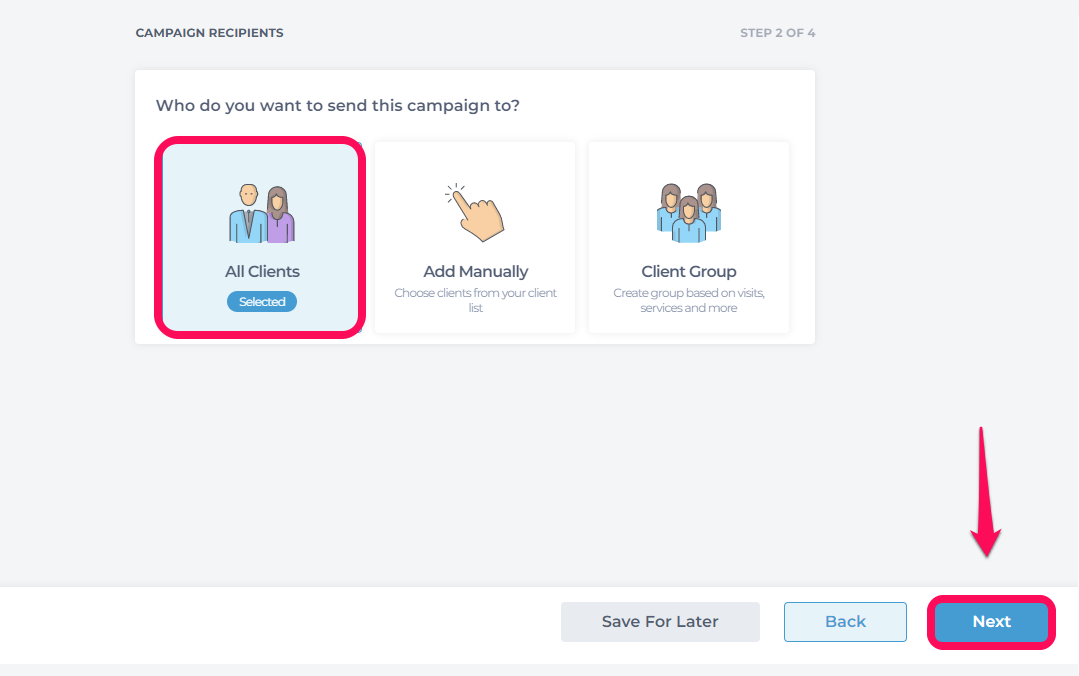 If you don't want to send the email to specific clients, search for those clients and change them to No under Added.
Click Next to continue.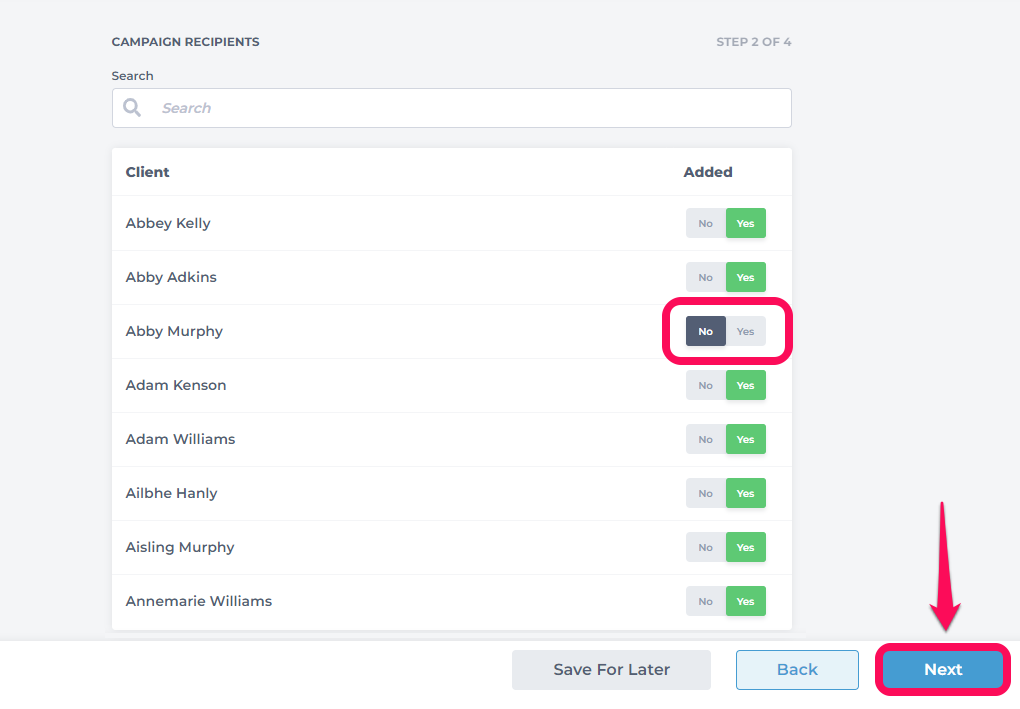 If some of your clients can't be reached by email but can be reached by SMS, you will be notified and prompted to send a Fallback SMS. For more information, check out this guide on Fallback SMS.
When you're ready to proceed, click Next.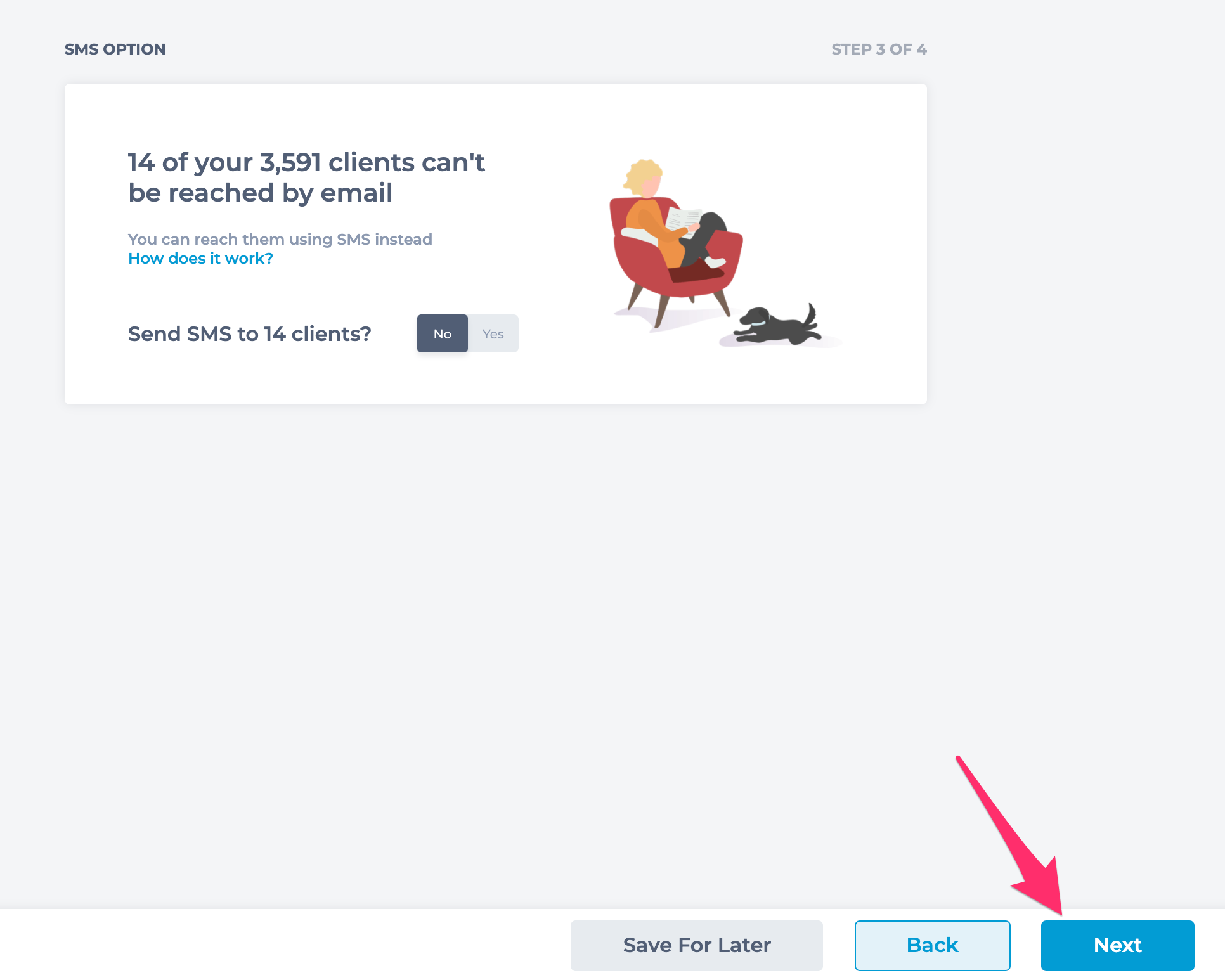 Finally, click Send My Campaign to send your campaign immediately, or you can Schedule your campaign to send on a specific date & time.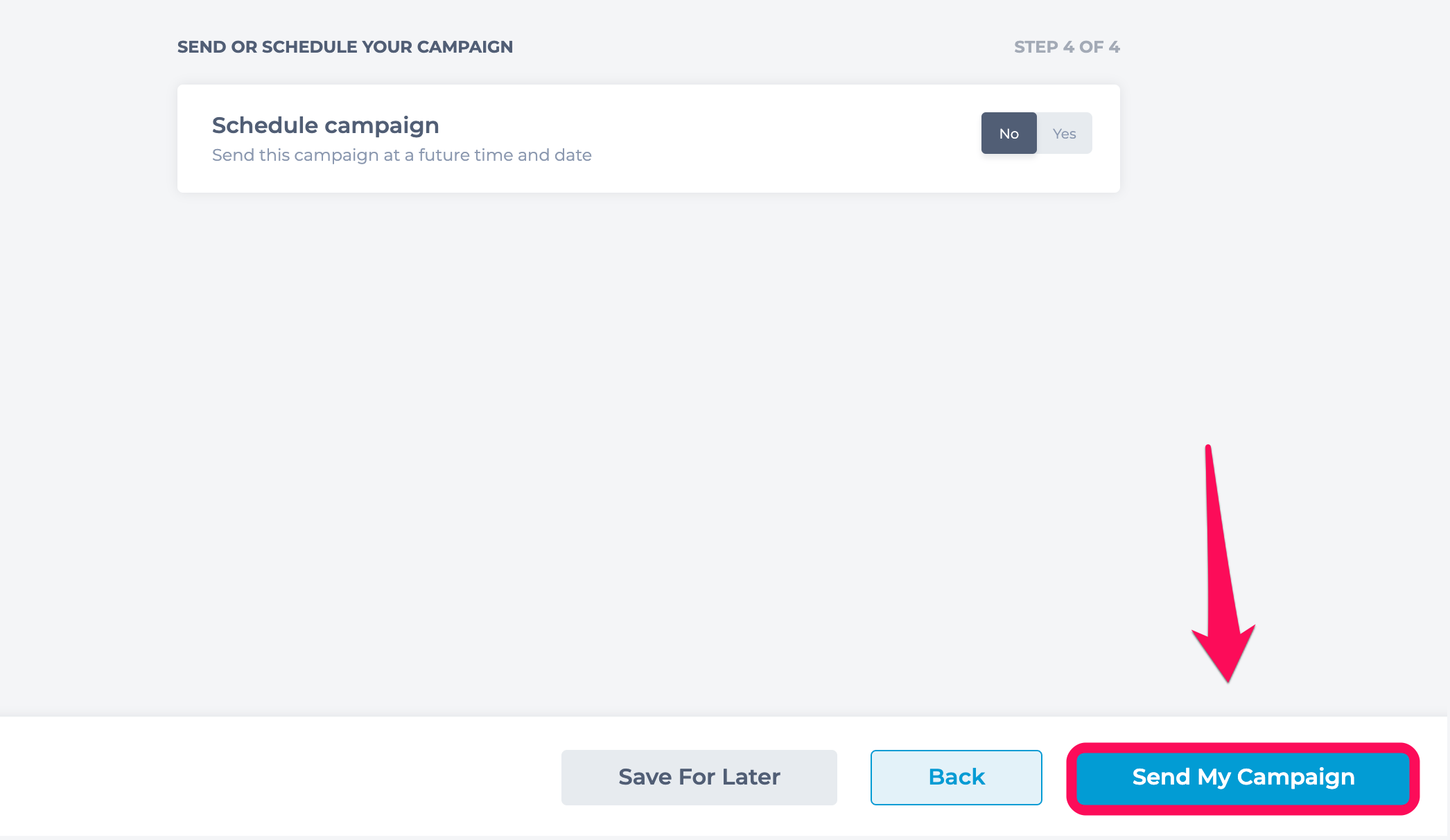 ---
Your Salon Branded App Direct Download Link
You can also find a direct download link to your app by going to Manager > Settings > Branded App > Marketing and clicking the Copy button next to the link.
This can be used to create a download link on your website, or you can share the link with clients on your social media.

Can't see the Marketing Section?
If you do not see the Marketing section in your Branded App settings, this happens when your Branded App is not fully built yet. Please contact setups@phorest.com to get started with your Branded App.