This article will show you how to how to get an online booking link that links directly to a bookings with a particular staff member
Go to Manager > Settings > Online
Click the Copy Link button in the Online booking direct link section.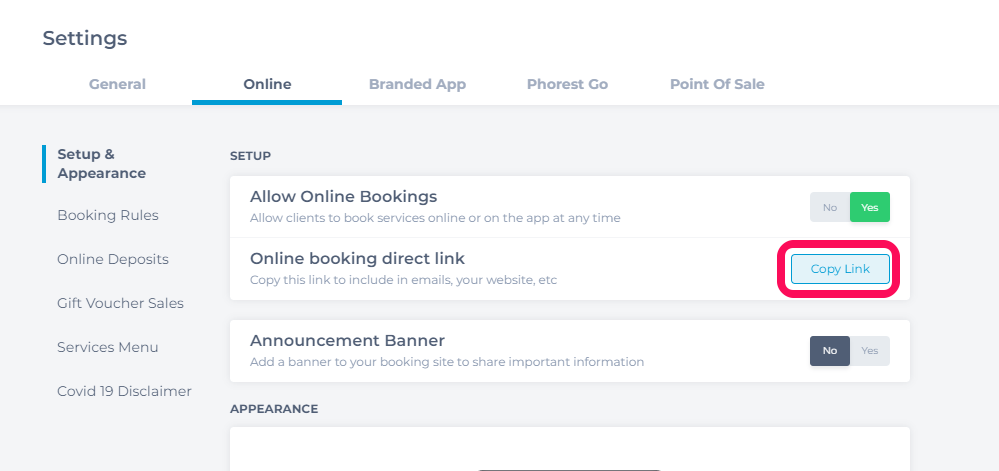 Paste the link into the address bar (at the very top of your internet browser) and press enter. This will open your normal online booking page.
Copy & Paste Tip
To quickly paste the link:
On a Windows Computer: Press Ctrl+V to paste
On an Apple Mac Computer: Press Command+V to paste.
Once you're on your normal Phorest Online Booking page, shorten the width of your browser window until you see the Staff menu appear.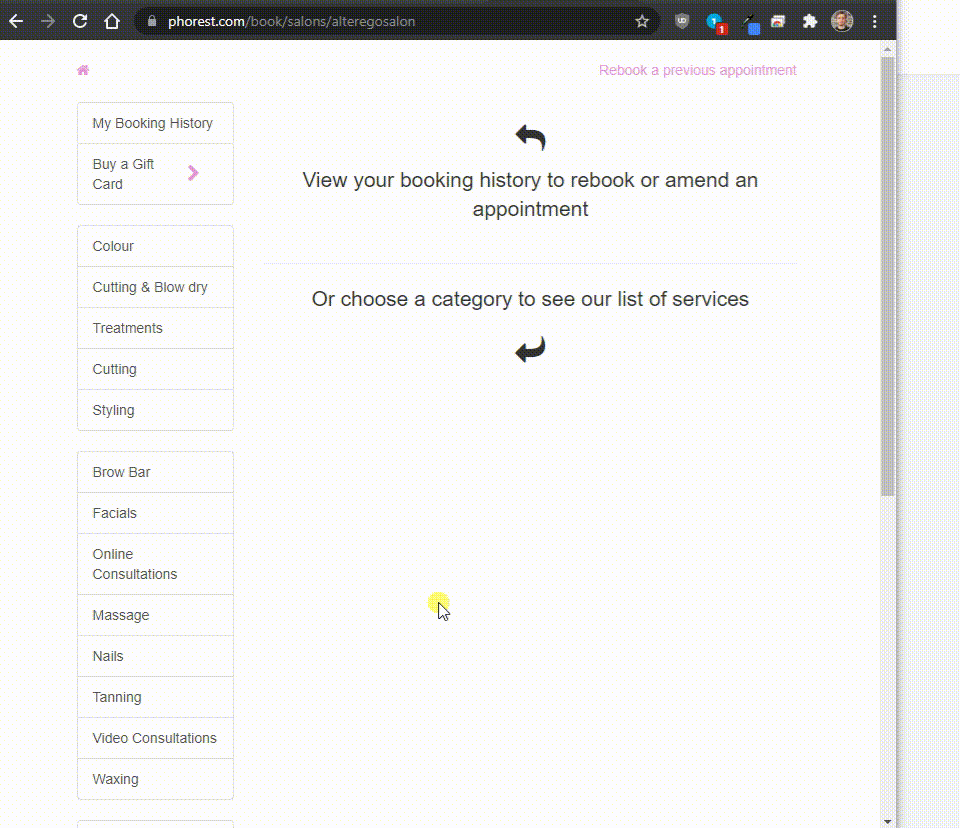 Click into the Staff menu, then click the name of a staff member.
Move your mouse to the address bar at the top of your internet browser, right-click, then click copy.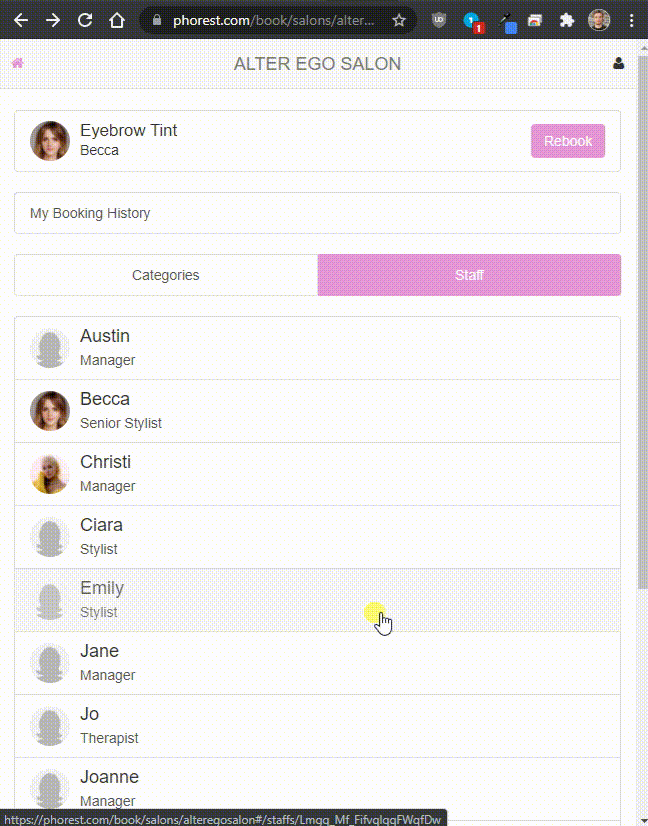 You can now paste this link anywhere (e.g. Instagram/Facebook etc.) in order to link clients directly to online booking with this specific staff member.
Note: The link is quite long, so we would recommend you use a third-party URL shortener (e.g. bitly.com) to shorten the link.