This article will show you how to add the online booking link to your Google My Business page.

Reserve with Google is now available to Phorest clients in the United States. Click here for more information. Google plan to make this feature available to other regions in the near future.
If you are outside of the United States, you can still manually edit your Appointments links URL to direct clients to your Phorest online booking page. To add the online booking URL to your Google business page, first, sign in to Google My Business.
Once signed in, click the Info button on the left, then click the edit pencil button beside Appointment links.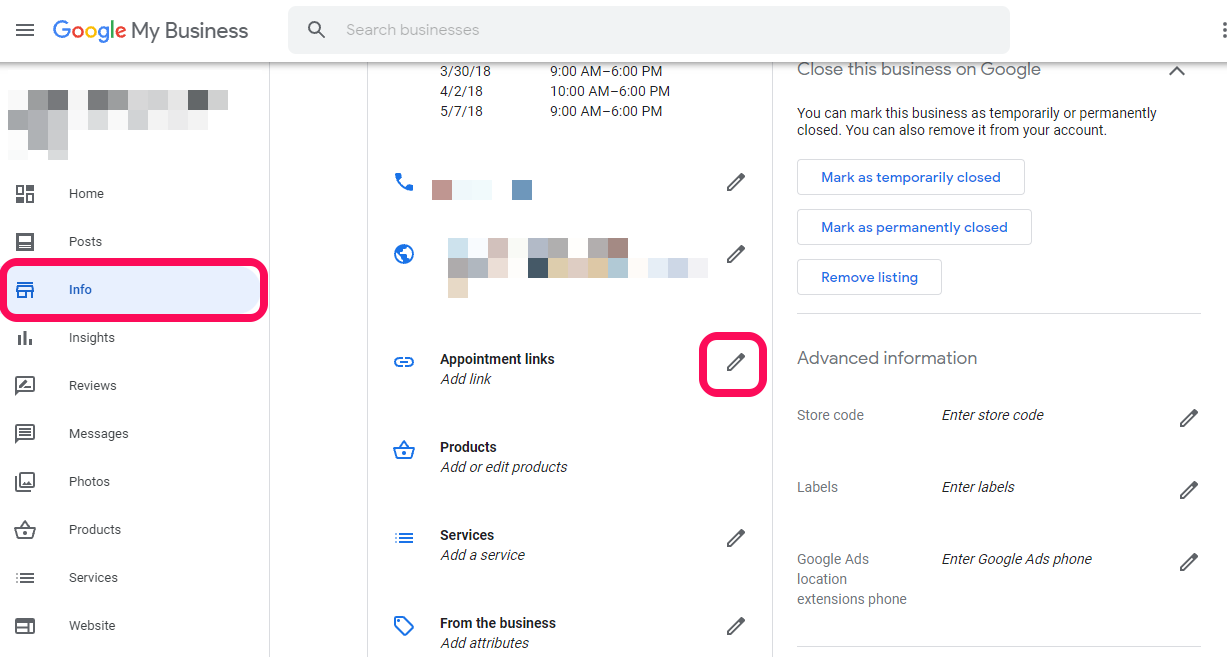 Paste your Phorest Online Booking link into the next window, then click Apply.
If you're unsure where to get your online booking link, check out this guide to find out how.
Sometimes you may need to review changes made on your Google business page, you will see a message at the top or bottom of the page if that is the case. Google can also sometimes take 1-2 hours to update and display the link.