This article will show you how to create a type of Tax/VAT rate.
Go to Manager > Settings > Financials > Tax Brackets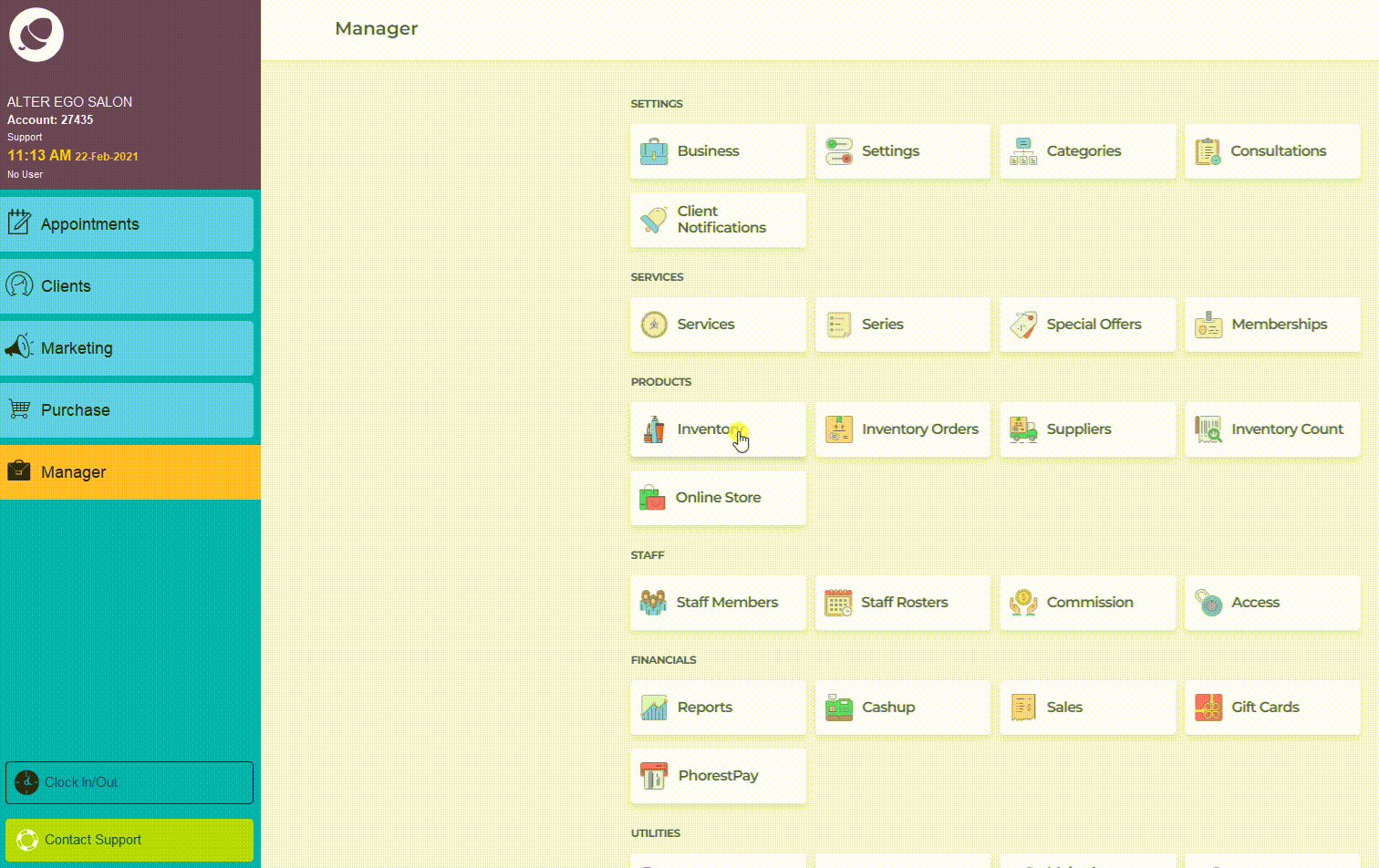 This screen is divided into two sections: Service Tax at the top of the screen, and Product Tax at the bottom. Click Add in the section where you wish to create a new Tax/VAT rate, then give your new Tax/VAT rate a name and an amount.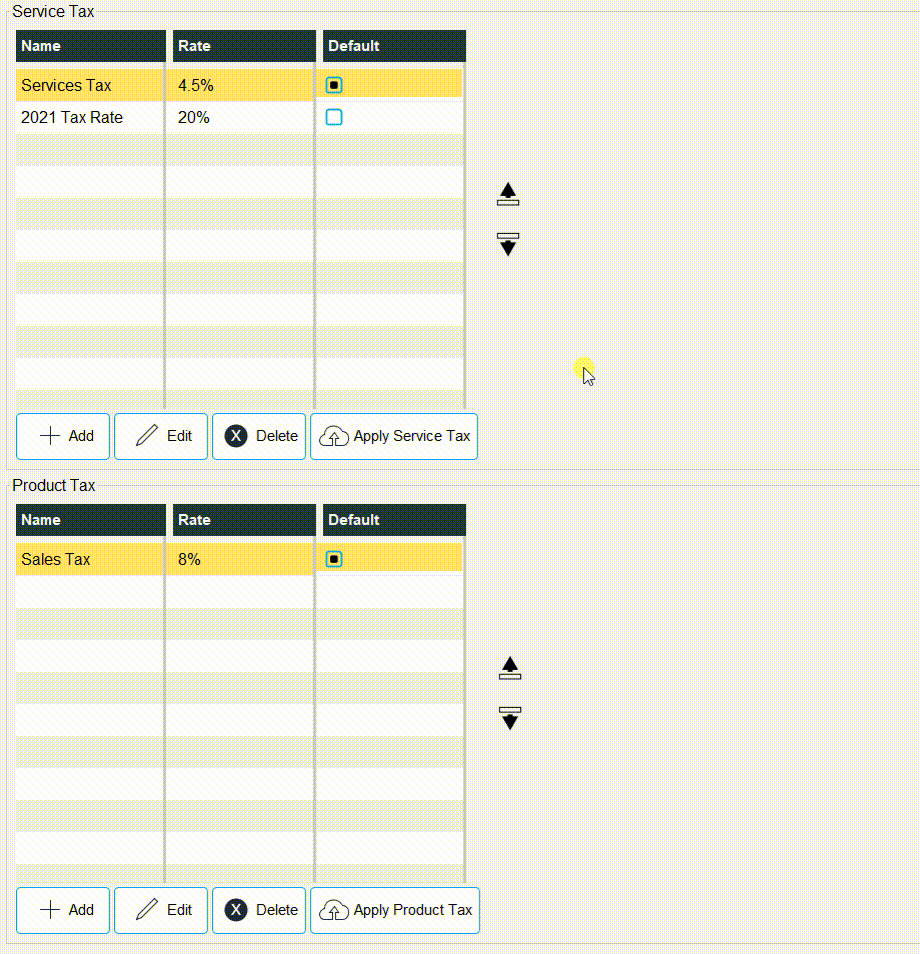 The new Tax/VAT rate is now created.
Note:If you need to bulk apply this new Tax/VAT rate, click here for a guide on how to do that.