This article will show you how you can view each of your individual staff member's performance in Staff Performance on Phorest Go.
Note: This feature is exclusive to certain Phorest subscription packages. If this feature is not available on your current package, reach out to grow@phorest.com for more information on upgrading your package. 
  Access Required
In order to view other staff members, you will need to have Phorest Go (Mobile) > Staff Performance > Manager View enabled on your Access profile. To learn more about editing staff access, check out this guide
On Phorest Go, open the sidebar (swipe in from the left, or tap More) and go to My Performance.
Tap My Numbers, then use the Staff drop-down field at the top of the page to change between staff members.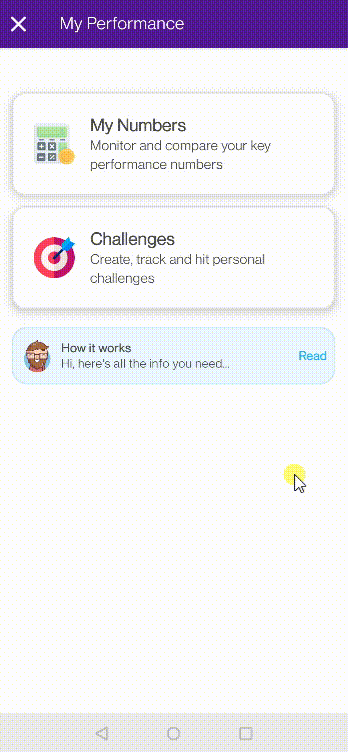 View your Entire Team Performance
Looking to view your full team performance? Click here for a guide on how to report on your team's overall performance via Phorest Desktop.