This article will show you how you can view each of your individual staff member's performance in Staff Performance on Phorest Go.
This feature is exclusive to certain Phorest subscription packages. If this feature is not available on your current package, reach out to grow@phorest.com for more information on upgrading your package. 
  Access Required - Manager View
In order to view other staff members, you will need to have Phorest Go (Mobile) > Staff Performance > Manager View enabled on your Access profile. To learn more about editing staff access, check out this guide
Selecting a Staff Member
On Phorest Go, open the sidebar (swipe in from the left, or tap More) > Go to My Performance > My Numbers.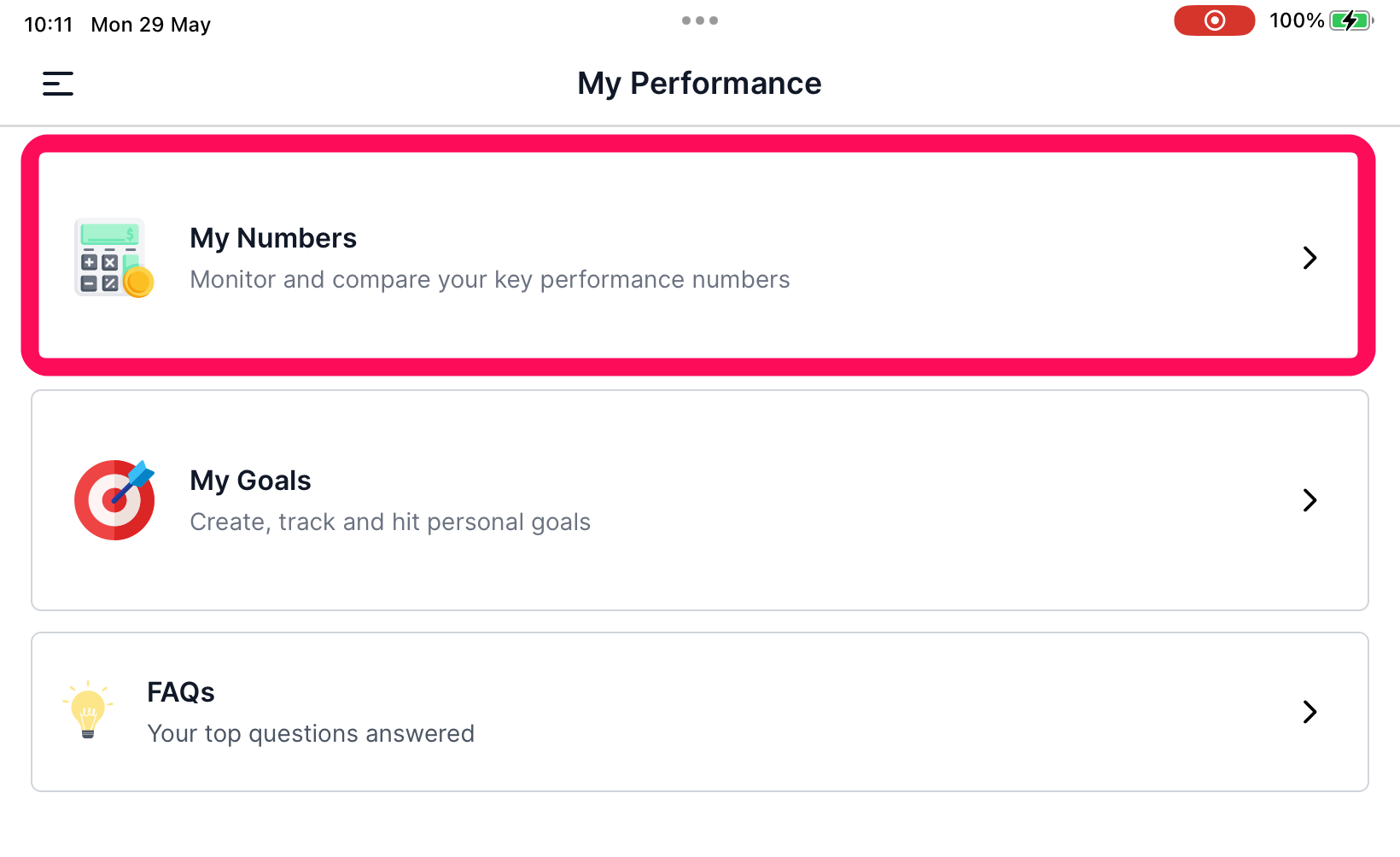 Next, use the Staff dropdown menu to select which staff member's information you would like to view.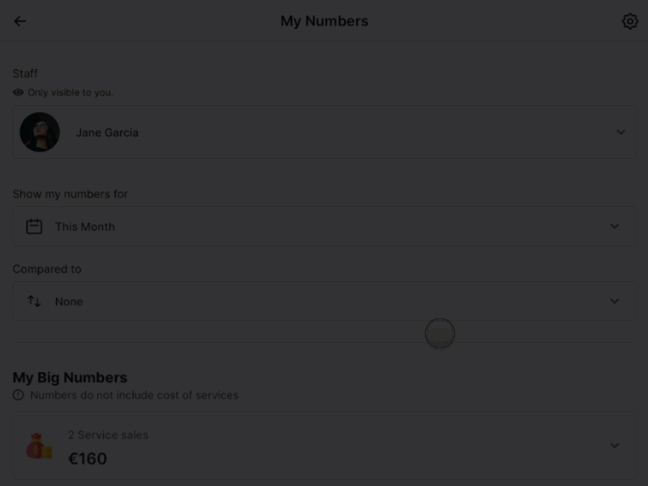 Expanding on Sections
When viewing a staff member's performance numbers, you can tap on a section to get a more detailed breakdown.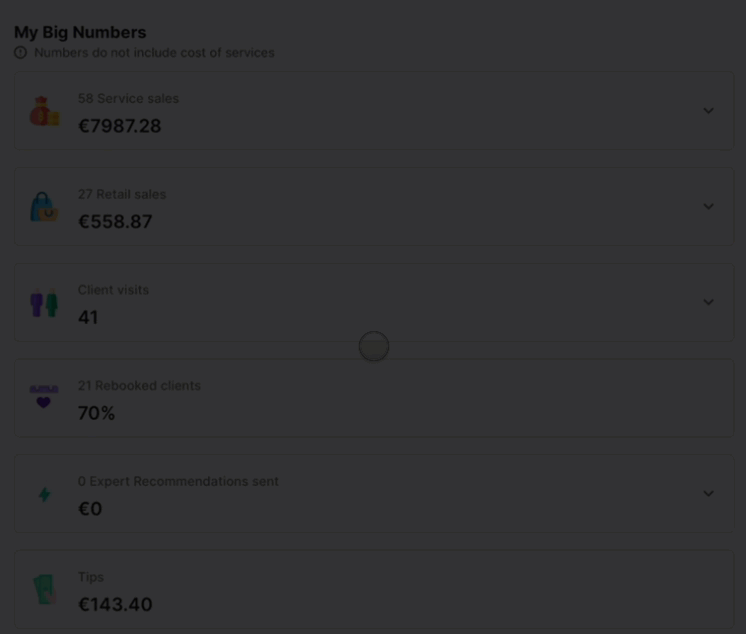 ---
The Numbers Explained
Under My Big Numbers, you'll see a detailed breakdown of that staff member's performance.
All numbers in this section are specific to the staff member you are currently viewing.
Service Sales

The Service sales total is made up of a combination of services paid for, and Series/Course sessions performed.
Series/Courses sold are not factored into this number. The total added from a session performed is the total sale price of the Series/Course divided by the number of sessions in the Series/Course. For example, a staff member performing 1 session from a Series/Course of 10 sessions, where the Series/Course cost $150, would show $15 for that session (150 divided by 10).
Retail Sales

The Retail sales total is a combination of products that were sold under that staff member's name, along with any sales made from Expert Recommendations.
Client Visits and Rebooked Clients

A client visit is counted whenever a client makes a purchase (retail sales included). The Client visits total is the sum of Returning clients and New clients.
This information is based on visits to this particular staff member and not the business as a whole. For example, if a client visits a staff member for the first time, they will show as a new client for that staff member, even if they have visited another staff member before.
The Rebooked clients total is the % of those clients who have an appointment in the future. These appointments do not have to have been booked by this staff member.
Expert Recommendations
The Expert Recommendations total is the total amount of sales generated from Expert Recommendations sent by this specific staff member.
You will also see the total number of sales, the conversion rate (% of sales made out of the total number of recommendations sent), and the total commission earned through Expert Recommendations sales.
Click here for more information on Expert Recommendations.
Tips

This is the total amount of tips earned by this staff member. If you want to see a breakdown of tips, you can use the Staff Tips report.
Average Total Bill

The average total bill is the sum of the average service bill and the average retail bill.
  View your Entire Team Performance
Looking to view your full team performance? Click here for a guide on how to report on your team's overall performance via Phorest Desktop.