This report explores how clients found out about your business so that you can focus your advertising.
 Where to find this Report
This report can be found under Manager > Reports > Additional Reports > Clients
Generating the Report
This report shows a pie chart of the number of clients grouped by their source, i.e. how they heard about the business, along with the revenue generated per each source.
Note: You can add/update a client's source by opening their Client Card (under Clients) and then populating the Where did you hear about us field. Check out this guide for more information.
Clients are included in the report if they:
Made their first purchase within the date range specified (including retail-only sales).
Made the booking for their first appointment within the date range specified (i.e. the date the booking was created rather than the date of the actual appointment itself).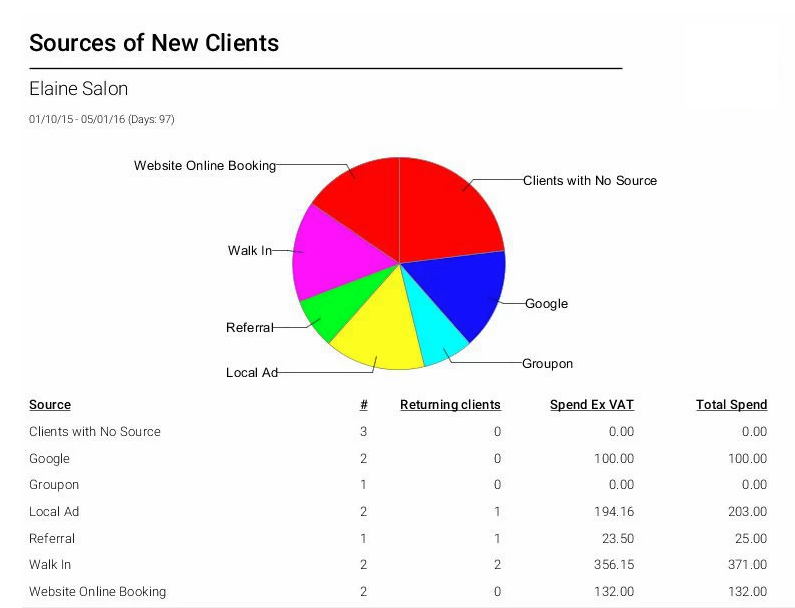 Returning Clients
Clients who made at least two purchases within the specified date range will appear as returning clients.