This article will explain how you can view all clients who owe money to the salon/business
This report allows you to pull up a list of clients who owe money to your business and the number of days since this balance has been outstanding.
Every client with your Phorest system has a credit limit which allows for purchases to be made if the client has no cash, credit card, etc available. Information on this can be viewed here.
To access Accounts Outstanding Report go to Manager > Reports > Additional Reports > Clients > Accounts Outstanding.
You will be asked to apply a date filter. The date entered will tell the system to show the money owed by your clients on the date selected.
Report Information:
Client Name: The name of the client associated with the outstanding balance.
Amount: The amount owed by this client.
Days Outstanding: The number of days the outstanding balance has been on their account.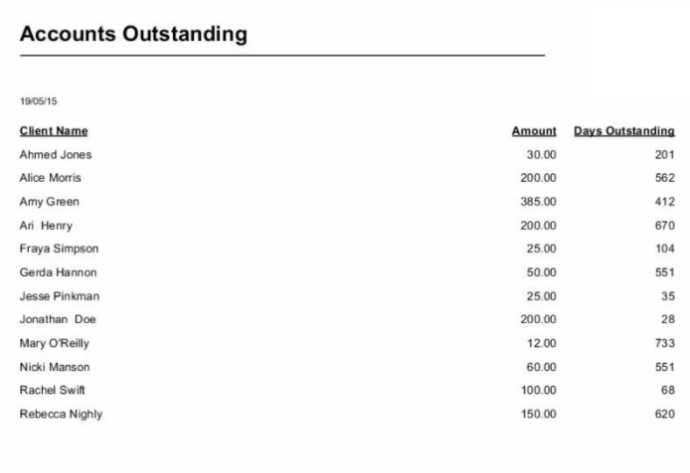 We would advise using this report in conjunction with our Credit Account Details report for a full overview of the interactions that have taken place on a specific client account. For more details on how to run the Credit Account Details Report, check out this guide.