This article shows you can set up a staff member as self-employed on Phorest
In this Article
Changing Staff to Self Employed
Go to Manager > Staff Members > Click on the name of the Staff Member to open their staff profile.
Click on the Self Employed tab and toggle the Self Employed switch to Yes. Enter the staff members' business details, and then click Save.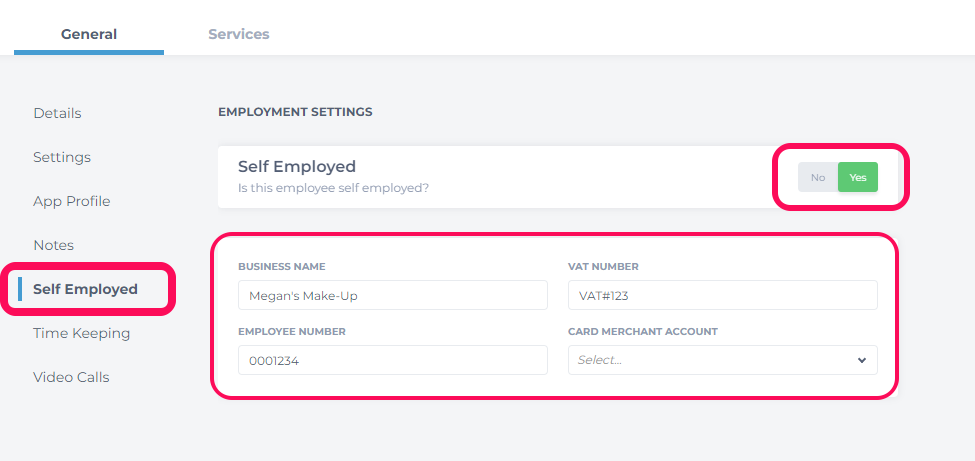 Card Merchant Account
If you are in the United States and have a PhorestPay Terminal through International Bancard, you can specify a Card Merchant Account to route sales directly to the staff member.
If you're interested in setting up additional merchant accounts for your self-employed staff, reach out to your Salon Success Manager or get in touch with our Support Team, and we'll be happy to get you set up!
---
Self Employed Staff Receipts
When a sale is processed for a Self Employed staff member, receipts will display the selected business name and Tax/VAT number.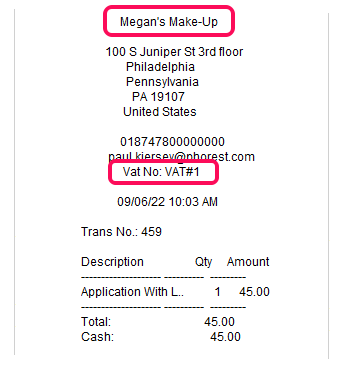 ---
Excluding Self Employed Staff from Financial Reporting
You can also exclude self-employed staff figures from the Financial Totals report
Note: You may want to schedule a report of the staff member's totals to be emailed to them on a weekly basis. To see how to do this, check out this guide.