This article will show you how your customers will purchase an online gift card/voucher.
Video: Sell Your Online Gift Cards
Note: The Pay it Forward with a Gift Card button displayed in the video above now says Buy a Gift Card, and the word Pledge is now replaced by the word Checkout. These were changed when businesses reopened after covid-19 restrictions were lifted.
---
Step-by-Step Guide
You can sell online Gift cards through your online booking platform.
Click on make a booking. Under my booking history, there is a Buy a Gift Card option.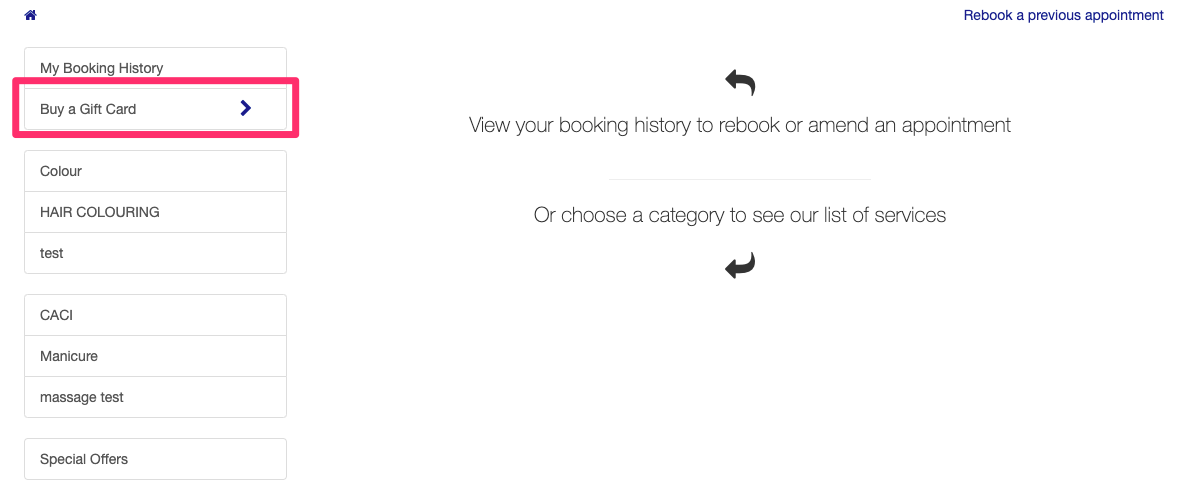 Choose the buy a Gift Card option.
The customer will be brought to the following screen where they can choose to send the gift card to themselves or send it to someone else.
To Send to themselves they will insert their details and click the Checkout button.

To Send To Someone Else, they will insert the Recipient Email and also have the option to put in a message then click the Checkout button.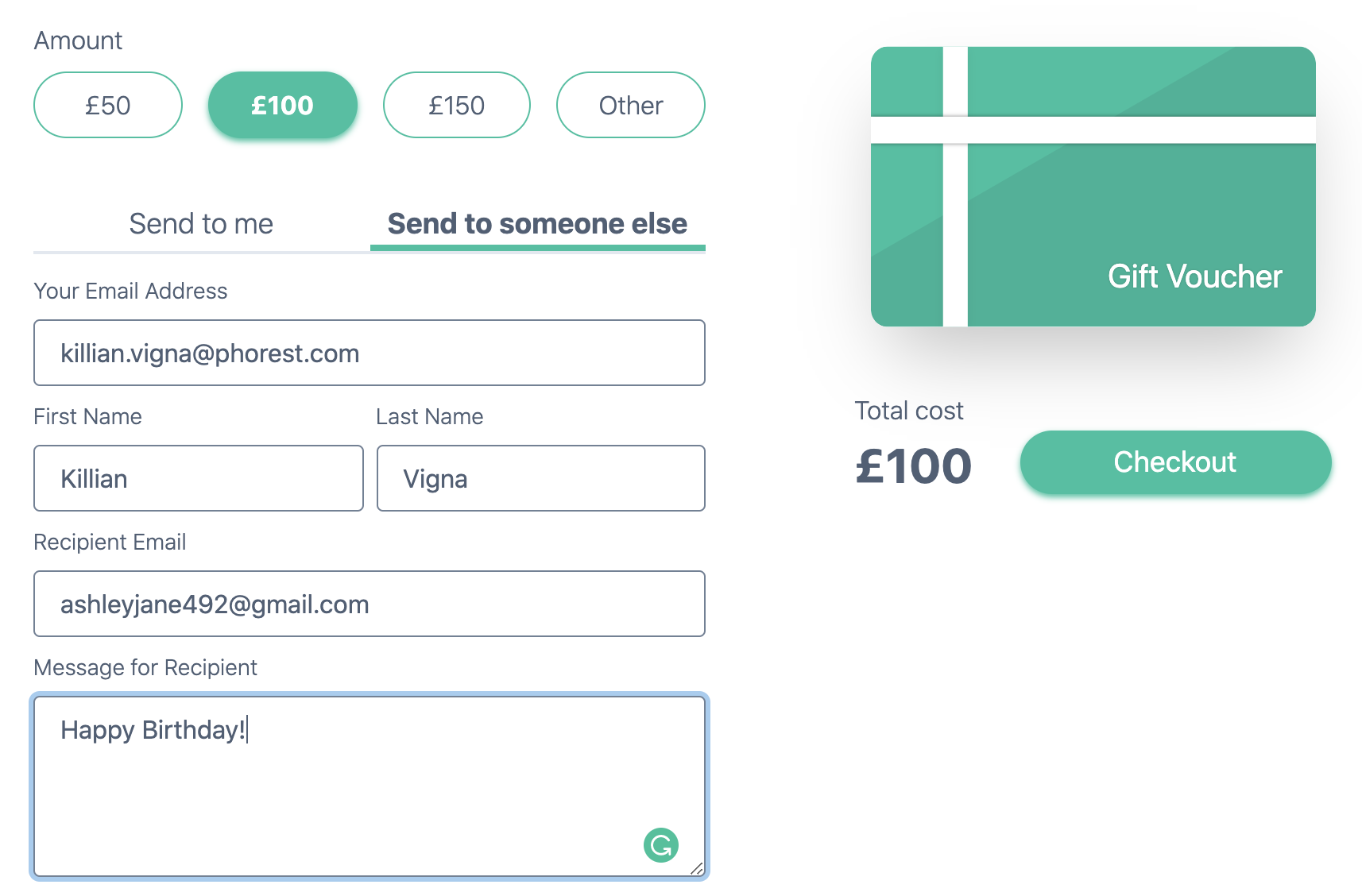 The client will then choose the amount, then enters the required details. 
Once the client enters the details they will click Checkout and be brought to a Summary page with all of the details entered where they will click Confirm Details if happy or click Edit to go back to the previous page and edit the information.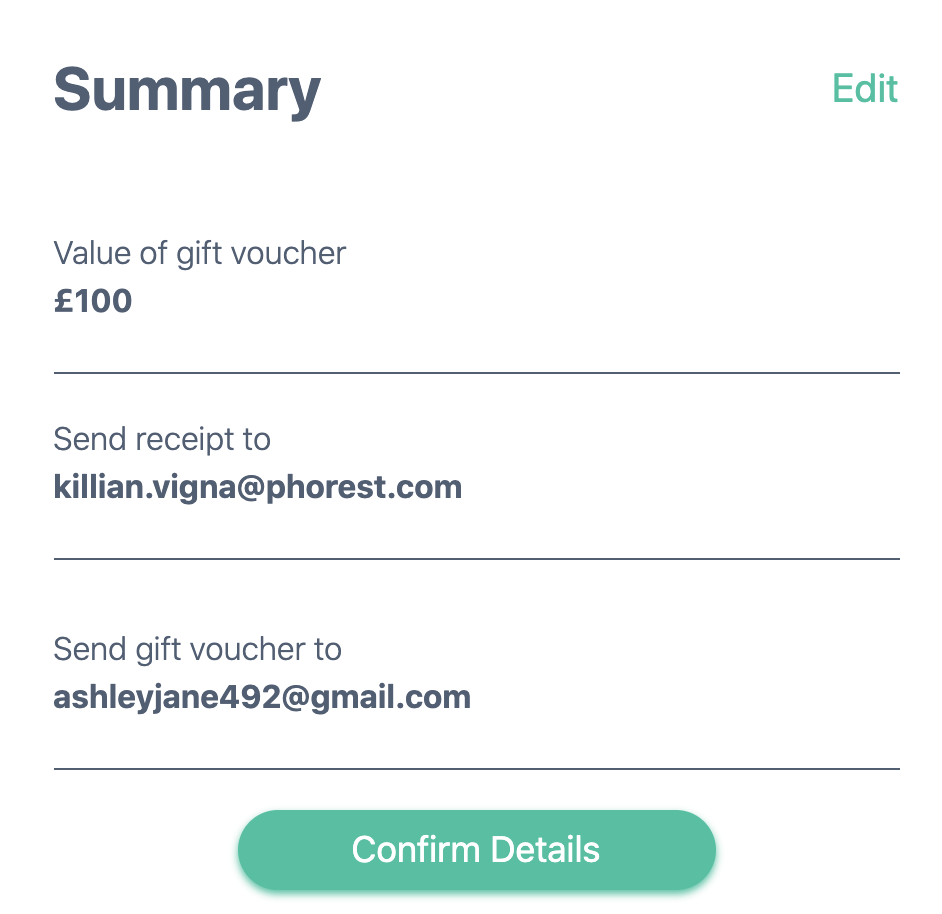 The client will then enter their credit/debit card details and confirm the purchase.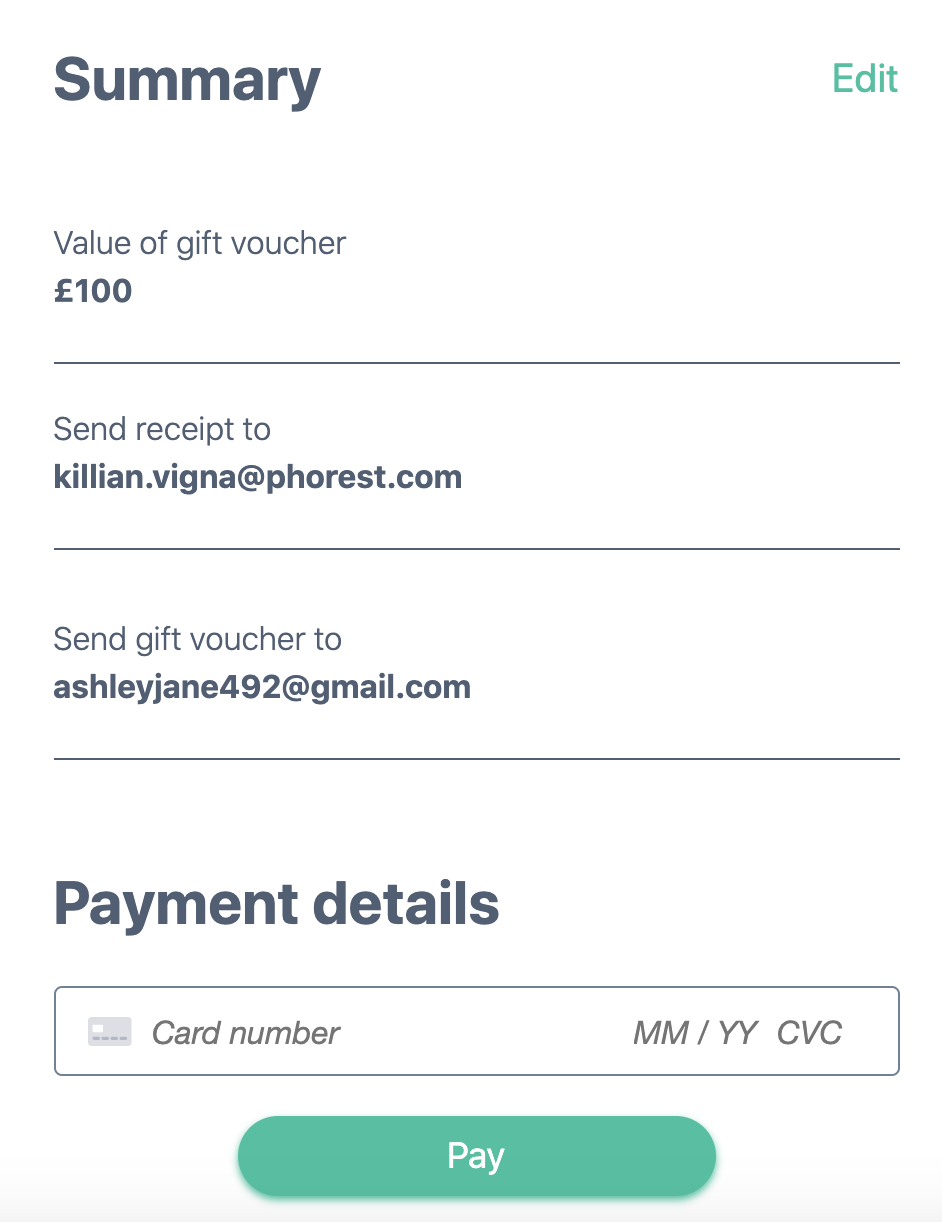 The Purchased Completed screen will appear.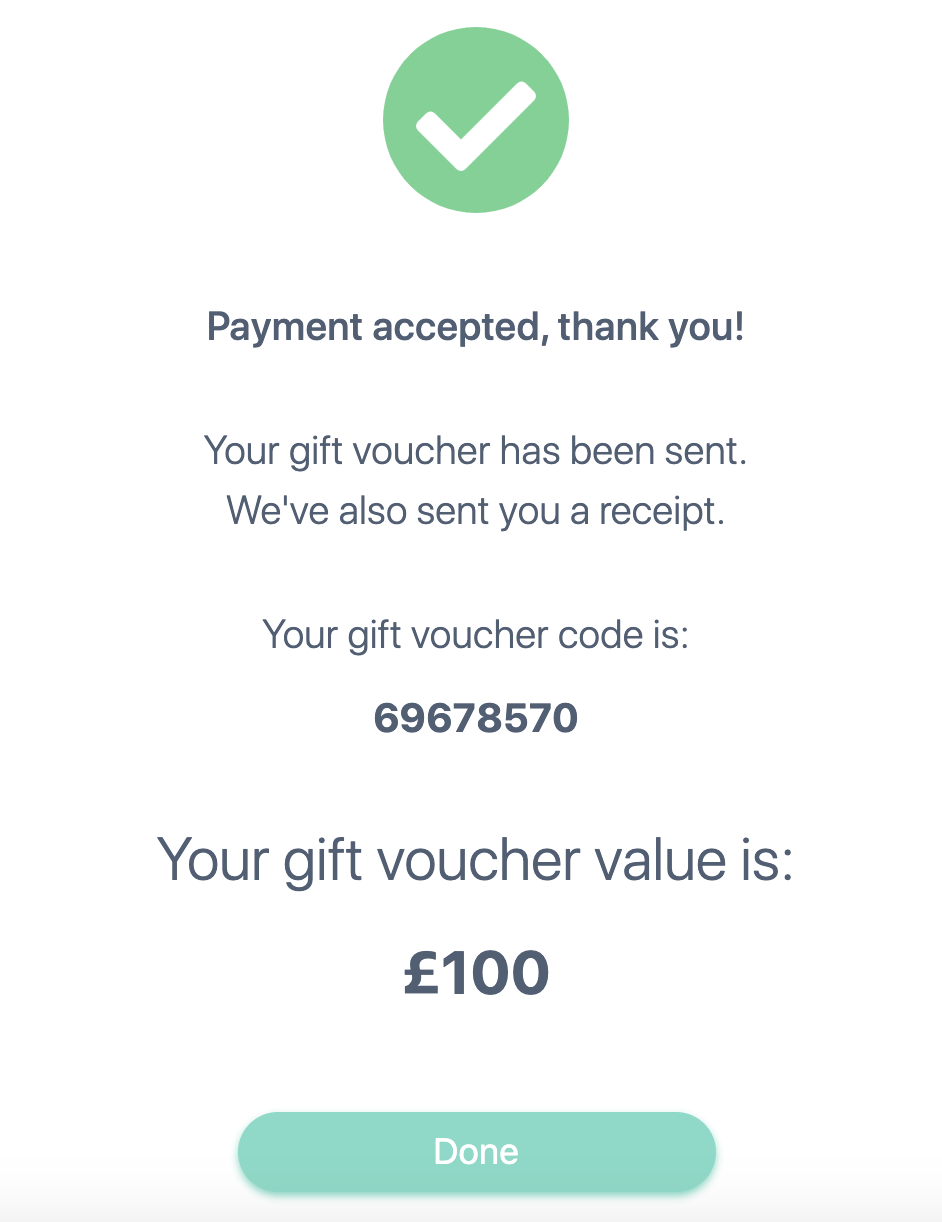 The Gift card will then be created in your Phorest system and assigned to the client receiving the Gift Card. An email receipt will also be sent to the client that purchased the Gift Card.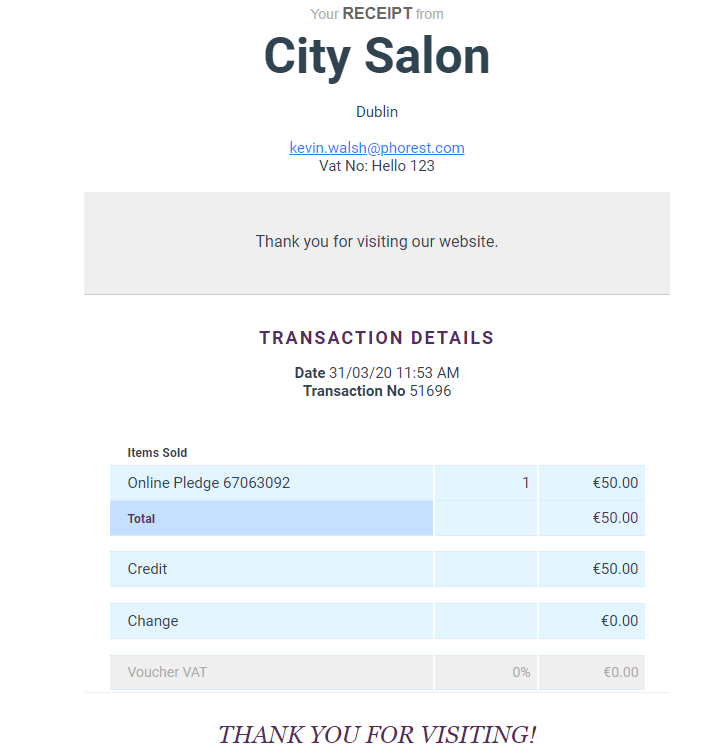 An email will be sent to the recipient with the Gift Card code.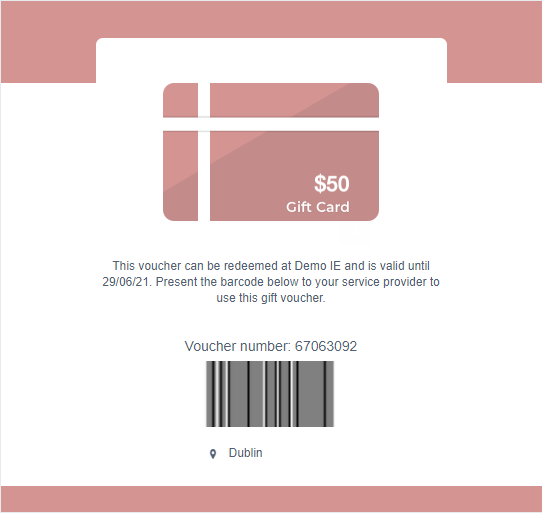 The sale will appear in your Phorest system and will be attached to the purchasing client card.
You will also receive an email notification to say you have sold a Gift Card online