This article will show you how to fulfil an online order in Phorest
Go to Manager > Online Store > Orders.
The Orders tab will show how many orders have been made online. On this screen, a list of all orders with information such as Order Number, Client, Order Amount, Purchase Date, and Status will be visible. Depending on how many orders are on the list, it's possible to search any of these items using the search bar.
Click an Order Number.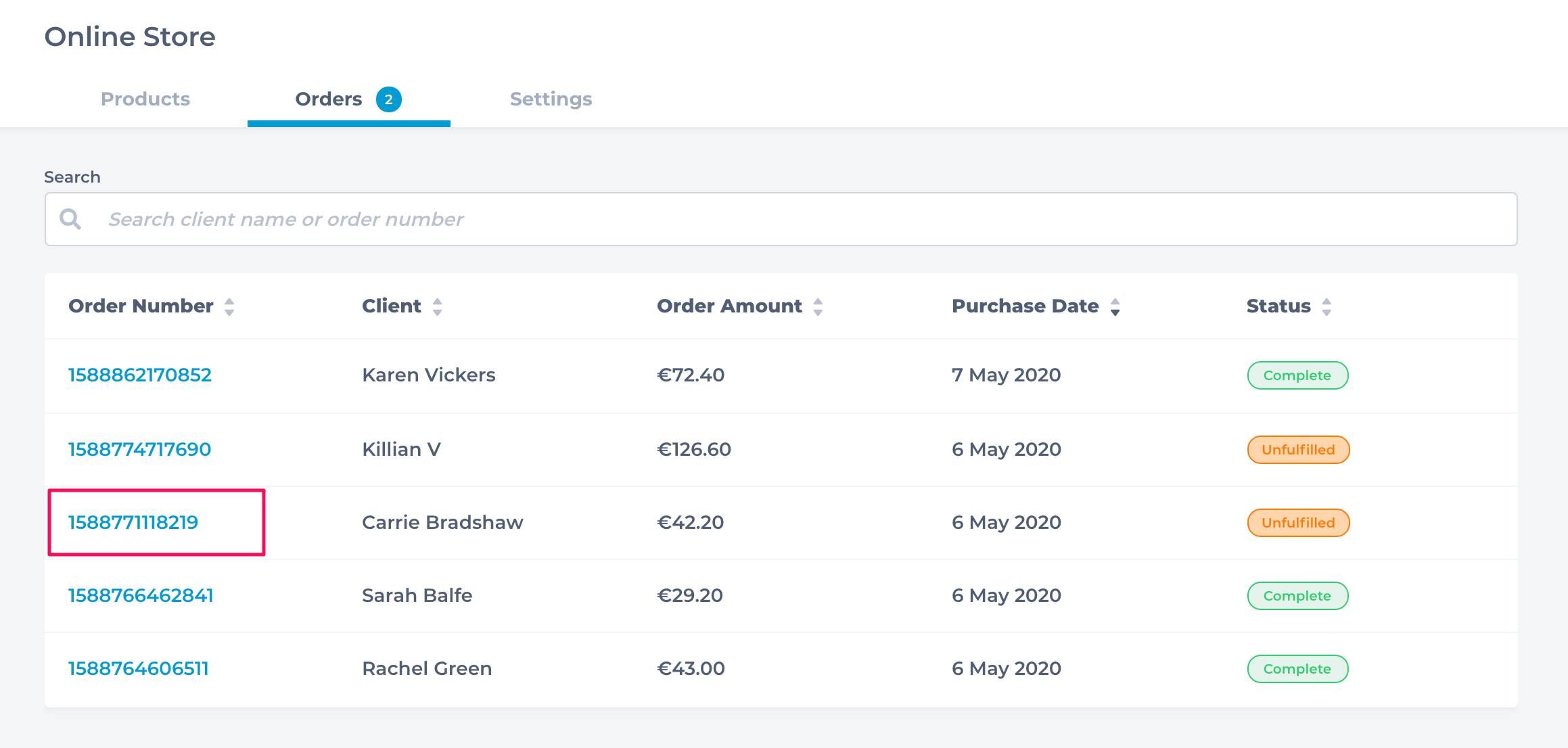 The next screen will show the received order date, order status, order details, payment, client details, and contact information.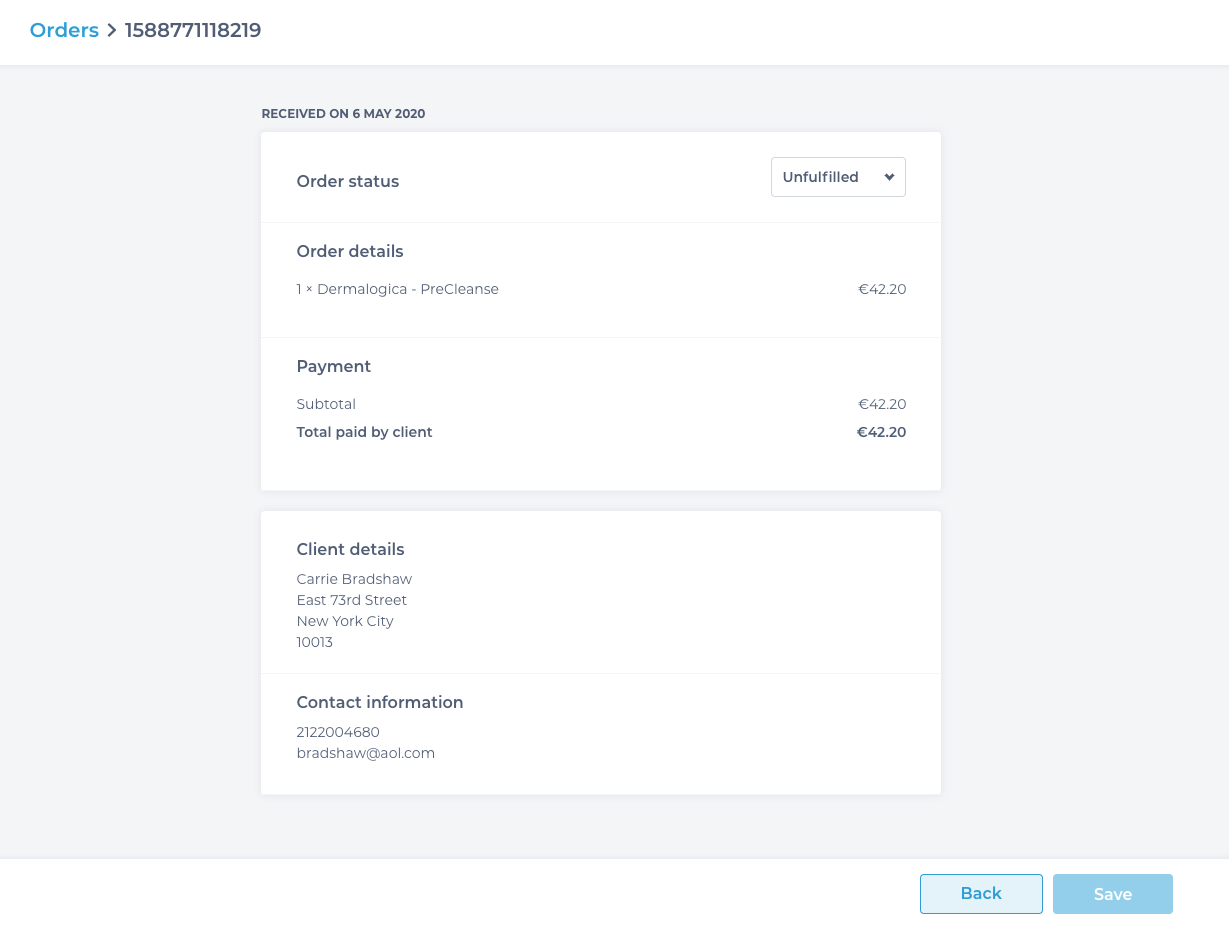 Once the order has been packaged and ready to ship to the client, the order can be marked as Complete. Click the Drop Down to change the order status from UnFulfilled to Complete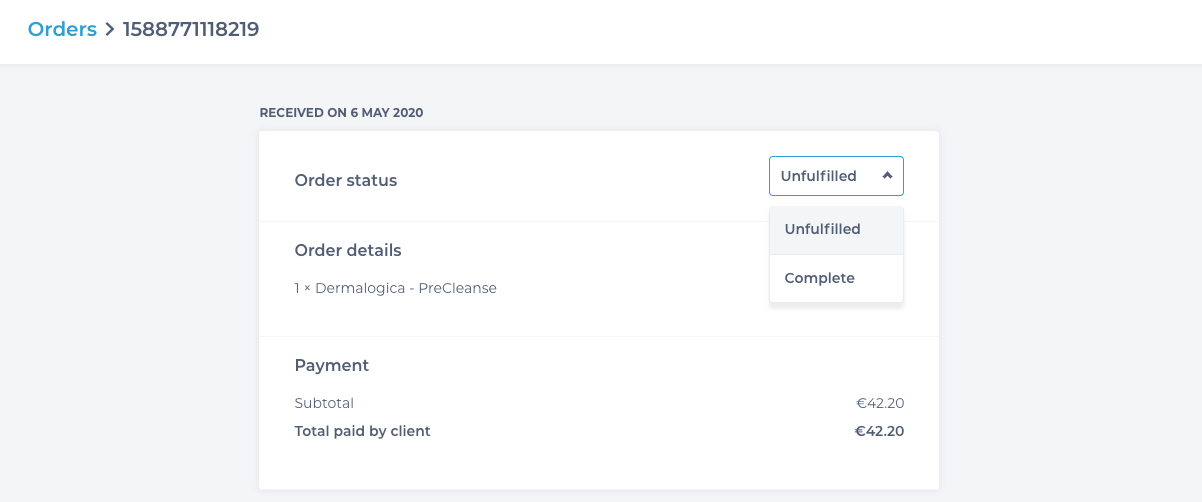 Click Save to change the order status.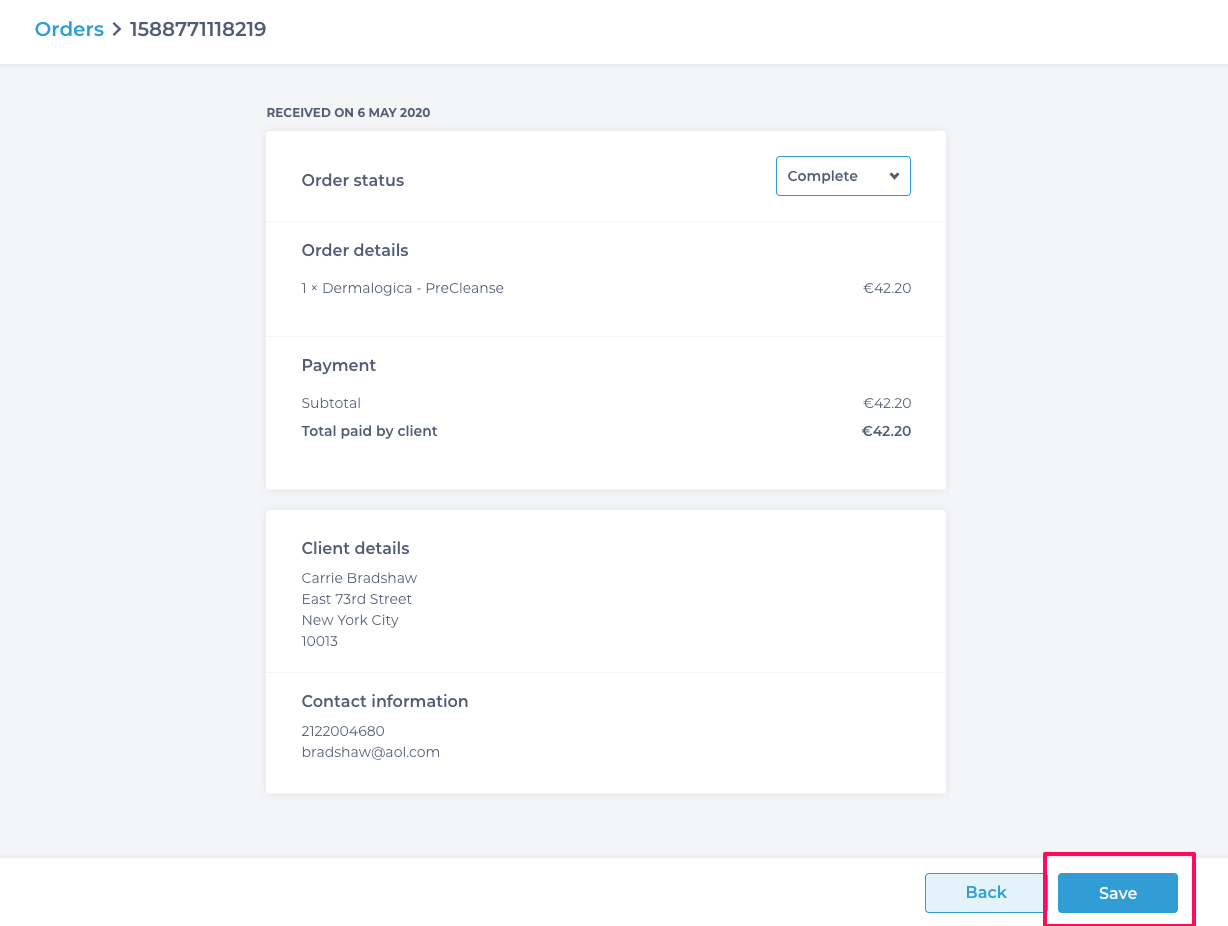 The Status is now changed on the Orders screen.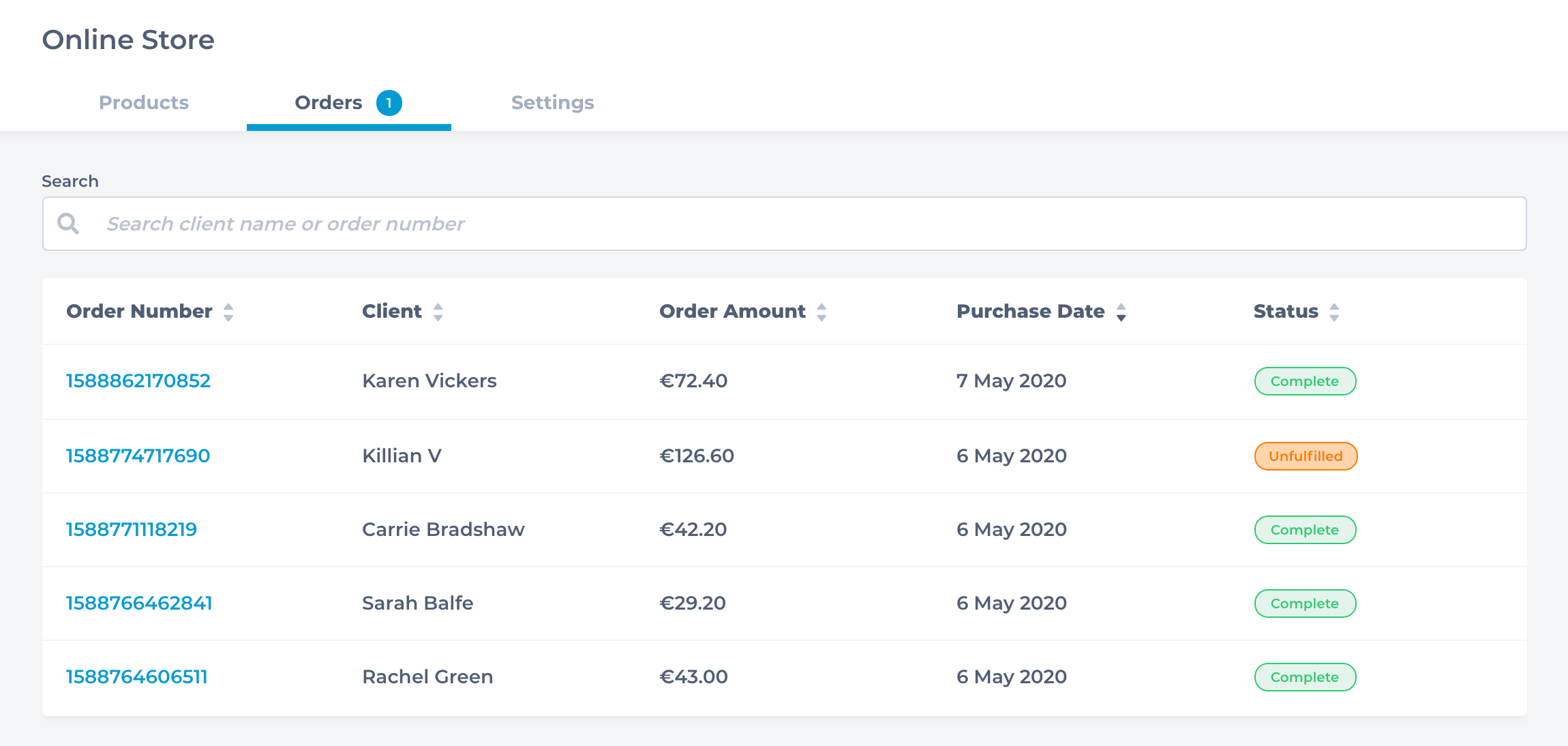 The salon has fulfilled the order and should be ready to ship to the client using a preferred courier delivery service.
---
Looking to print an order label?
If you want to print a label for your order, simply click and drag your mouse over the Client Details text to highlight it, press Ctrl+C (Windows)/Cmd+C (Mac) to copy the text, then paste it into a word processing software (e.g. Microsoft Word) and print it from there.