This article will show you how to promote your online store for clients to buy products.
In this article
Video Guide
---
Step-by-Step Guide
To send an email to promote your Online Store to clients, go to Marketing > View Campaigns. Click New Campaign.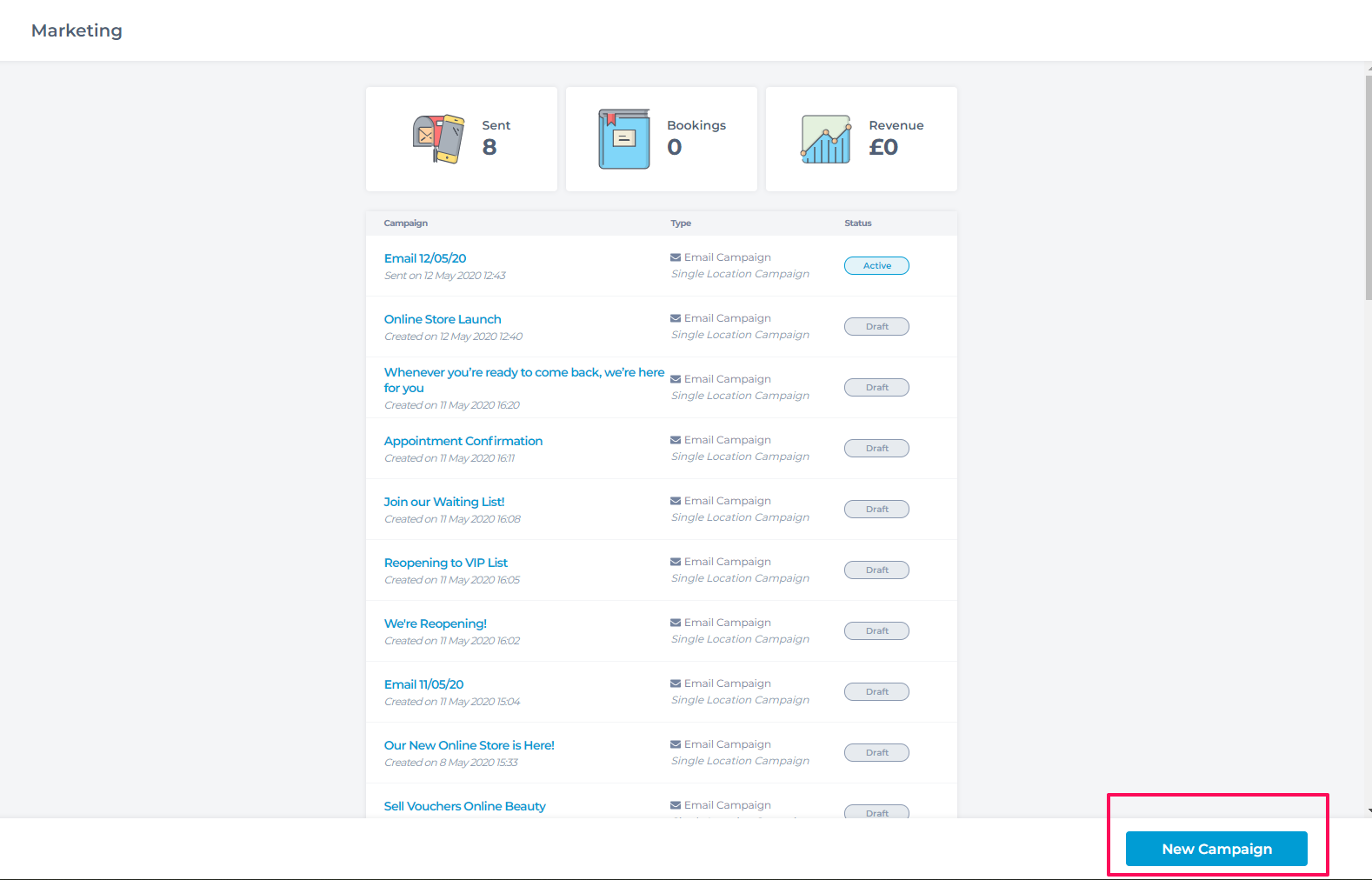 Click Email Campaign.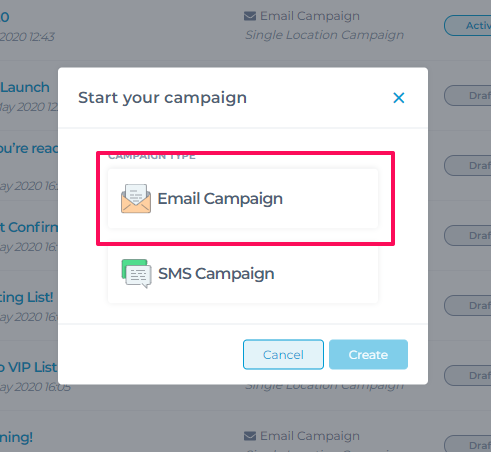 There is a pre-made template already designed in Phorest with promoting the Online Store in mind. Click Email Templates.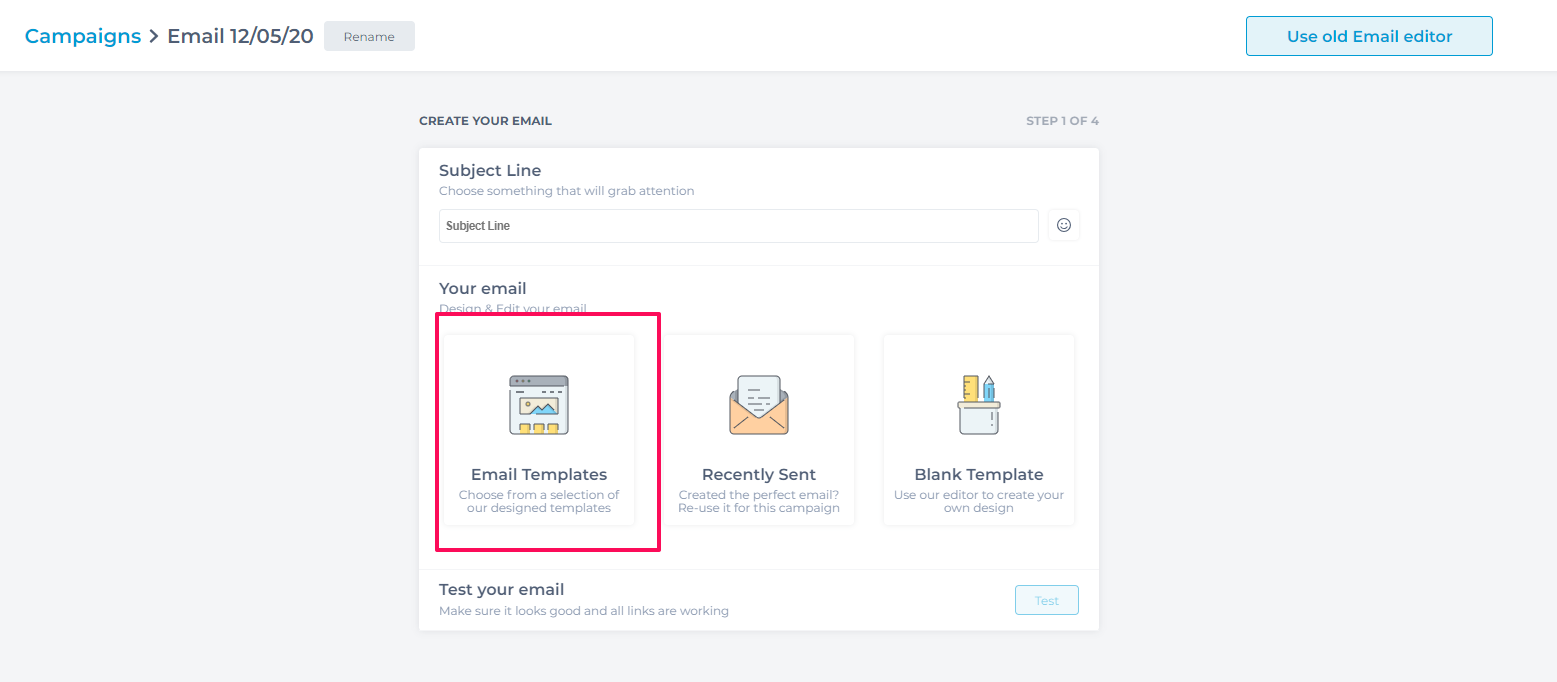 The Online Store templates will appear first within the email template options. Select the Sell Products Online Beauty Template.
A preview of the template will appear first. Scroll up and down to preview all content within the template. Once happy, click Use Template
Using the template will bring it back to the email editor to make any changes needed.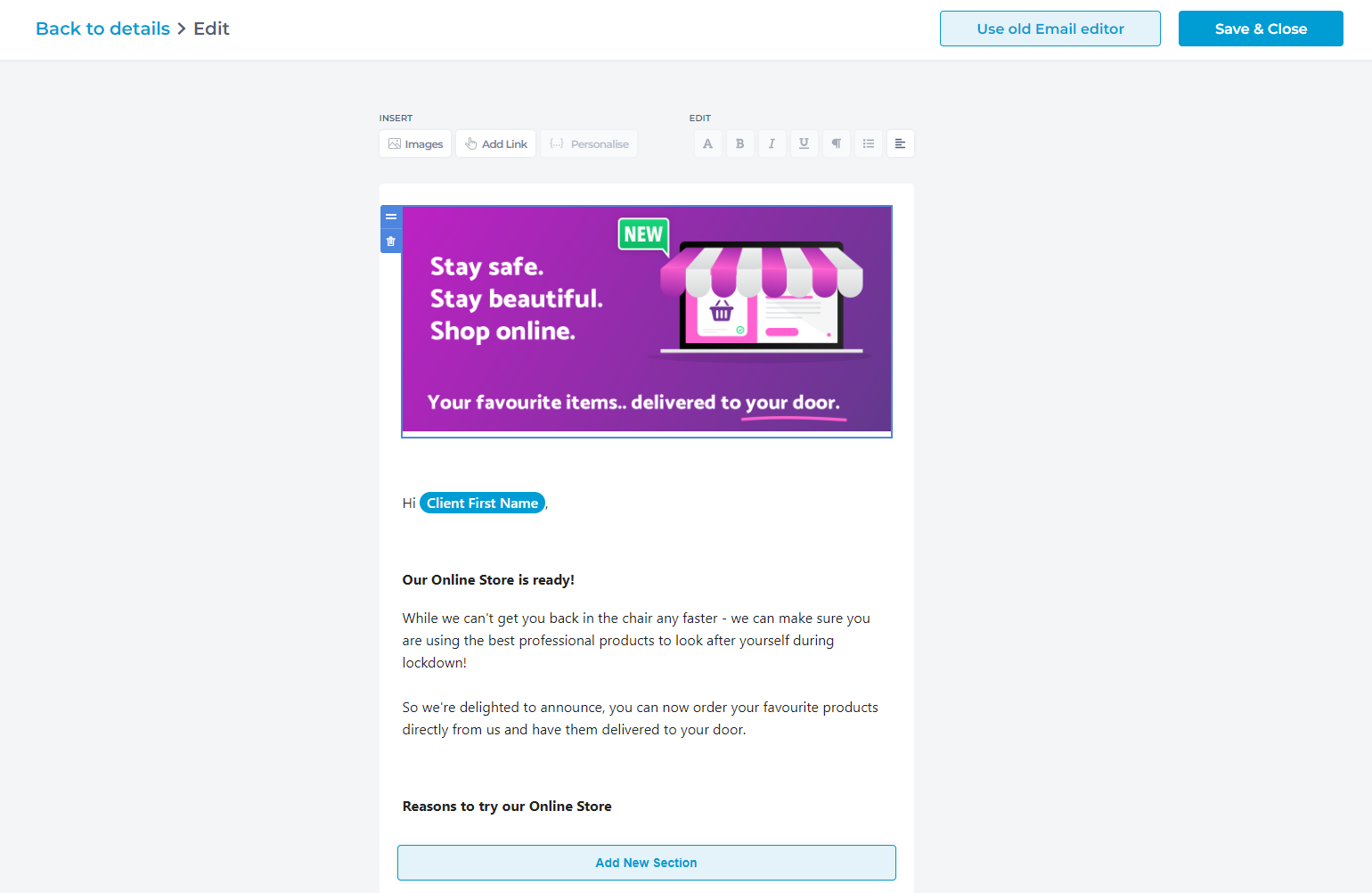 Click in the email to Add New Section and a text box will appear (1). Click Add Link (2).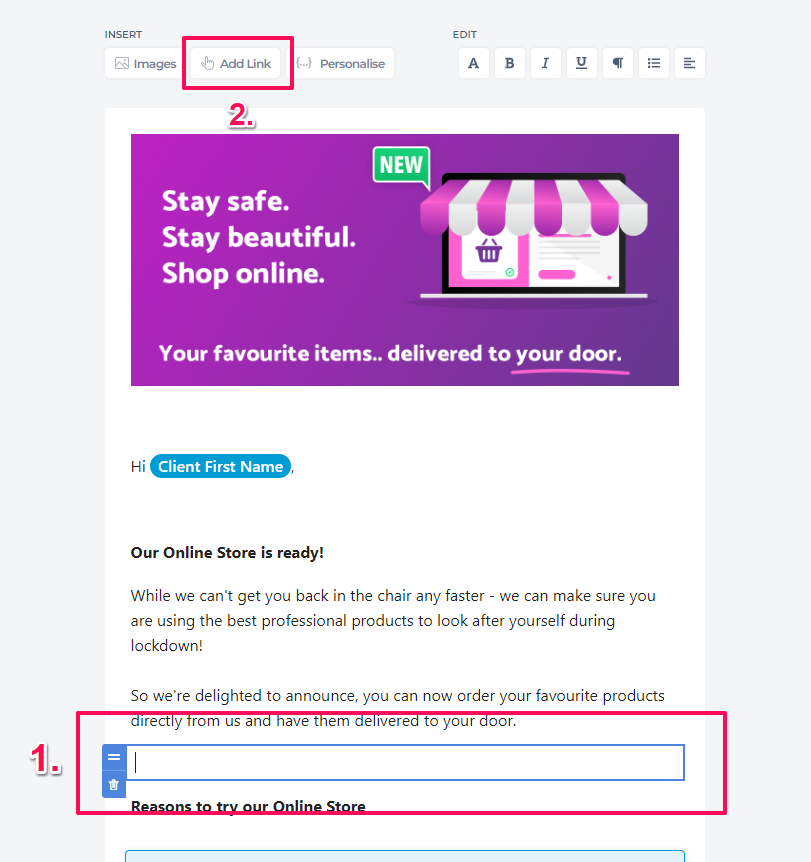 To add a link to your Online Store, click Online Store. Add text to display on the button when entered into the email.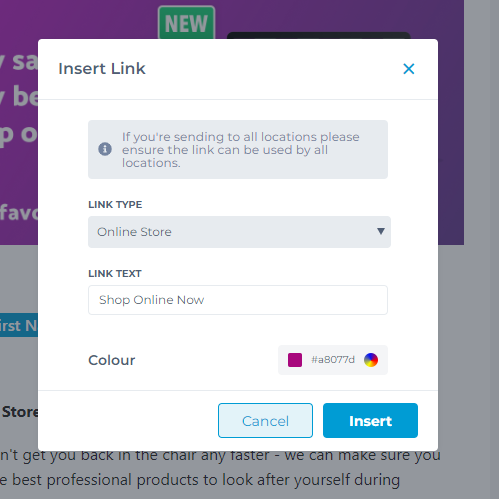 The button will be added to your email campaign.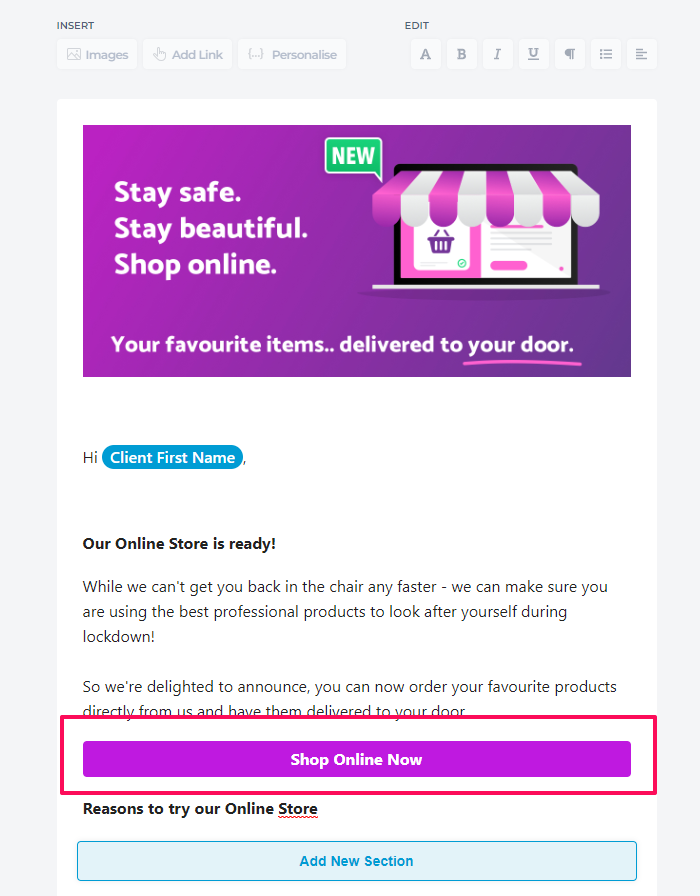 Finish making any changes to the email templates in line with your salon voice and brand.  Click Save & Close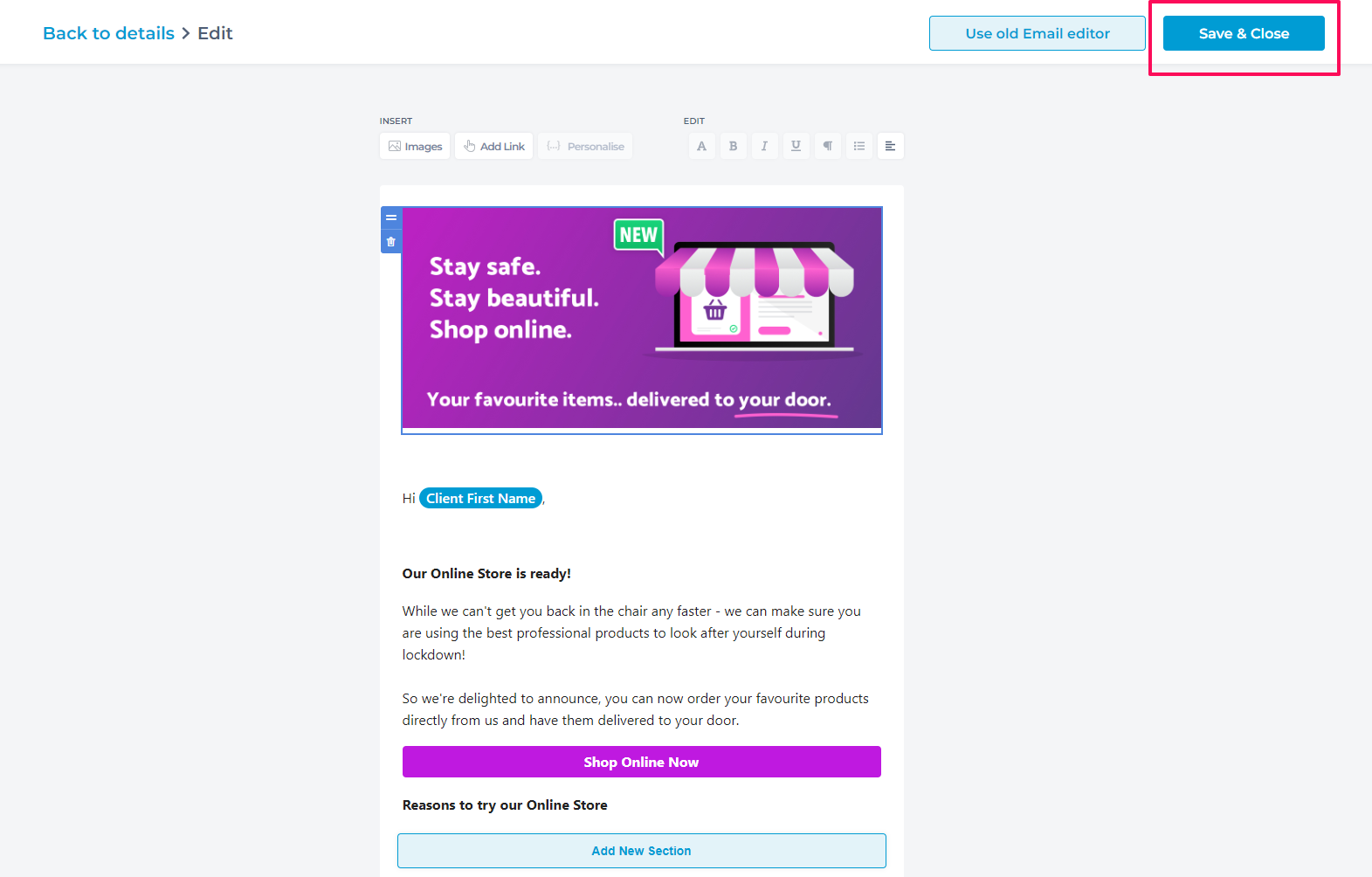 Now you're ready to send the campaign to clients. Click Next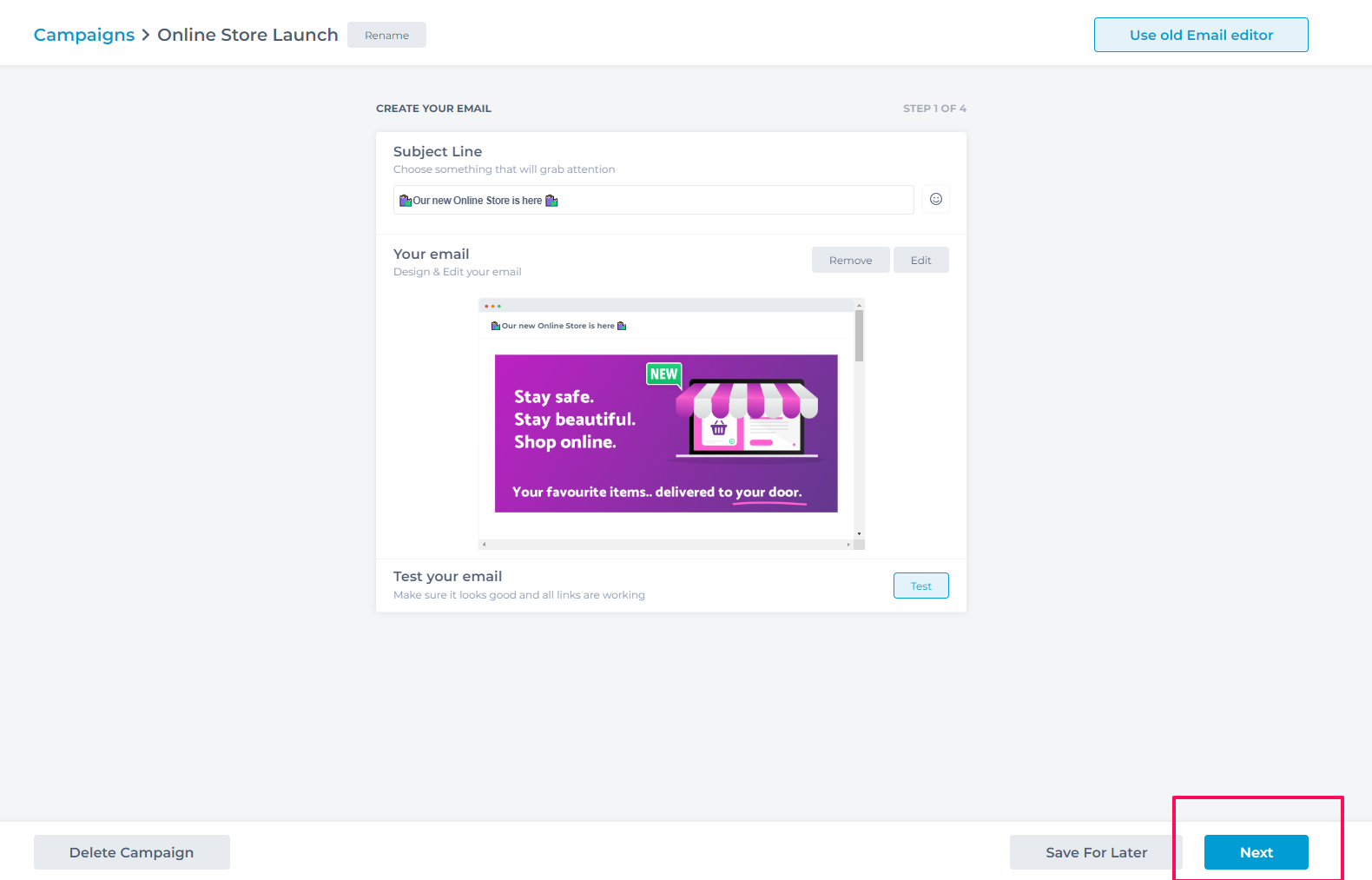 All clients should know about your brand new Online Store. Select All Clients to send this email to. Click Next.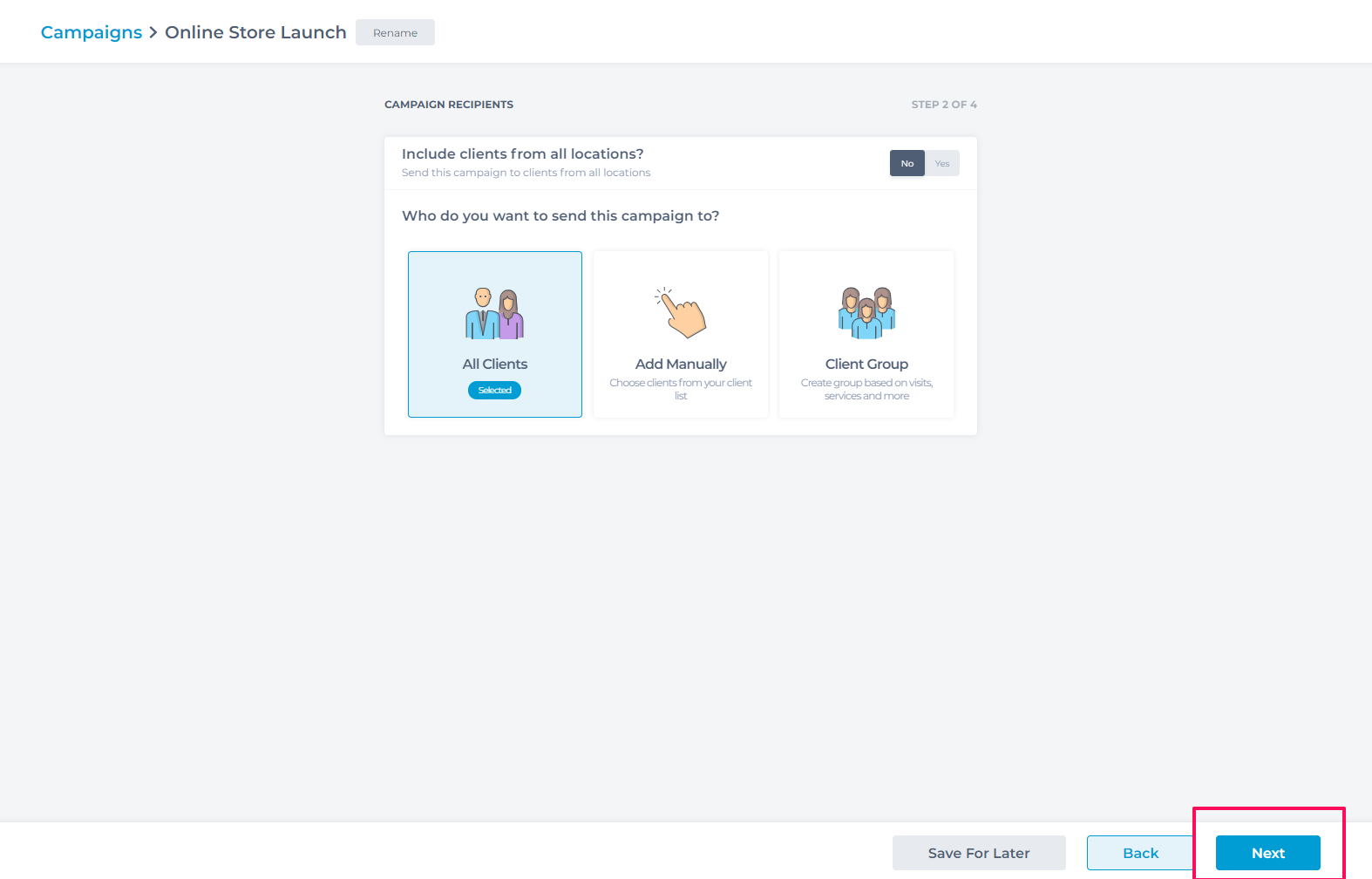 For any client's who are missing email addresses, switch Fallback SMS on to Yes.. This will send these clients an SMS with a link to view your email campaign, the salon has a wider audience reach and everyone can now access your Online Store.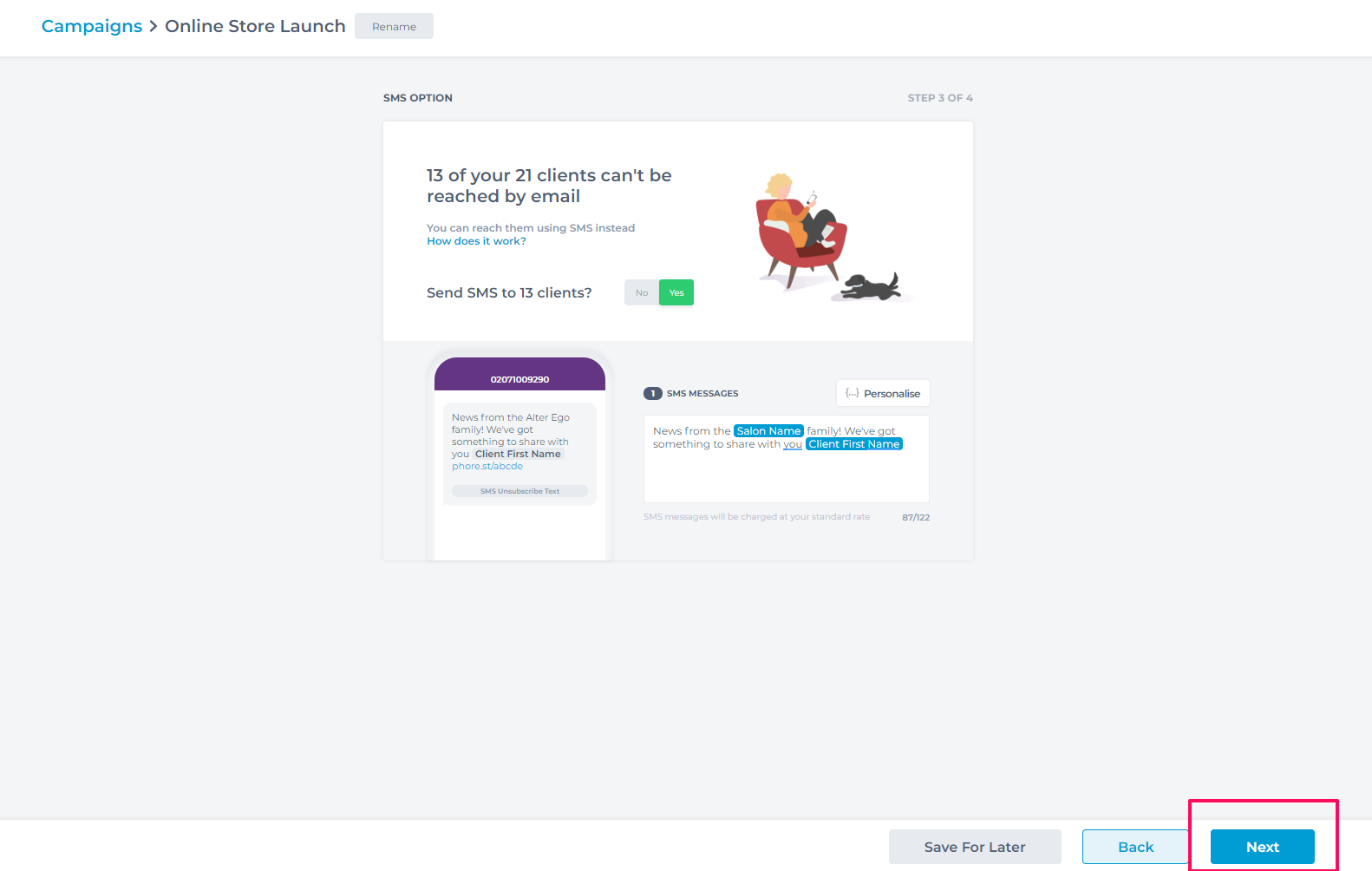 There is an option to Schedule Campaign for a later time. This may be beneficial for getting products and packaging ready to launch the Online Store. Otherwise, continue to Send Campaign now.

Confirm how many messages are to be sent. Click Send.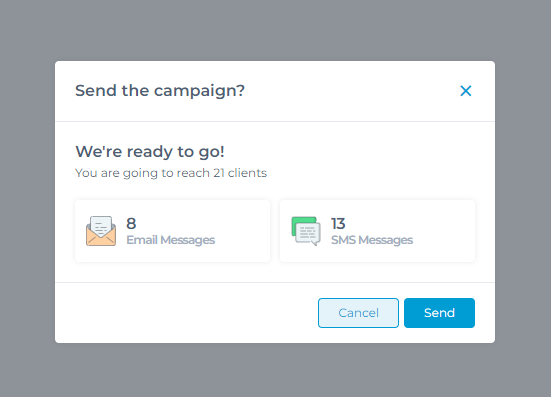 The email campaign is now sent to promote your Online Store. The campaign is now active in your Campaign list and selecting the campaign will allow you to view the results.

---
eBook: Making the Most of Your Online Store
Click below for an exclusive guide to using the Phorest Online Store features.