This article will show you how to change any policies for your Online Store
Go to Manager > Online Store.
In the Settings tab, there is a Shipping policy and Returns policy for the Online Store. The two policy sections will be filled with templates. To make changes, edit the content in each section.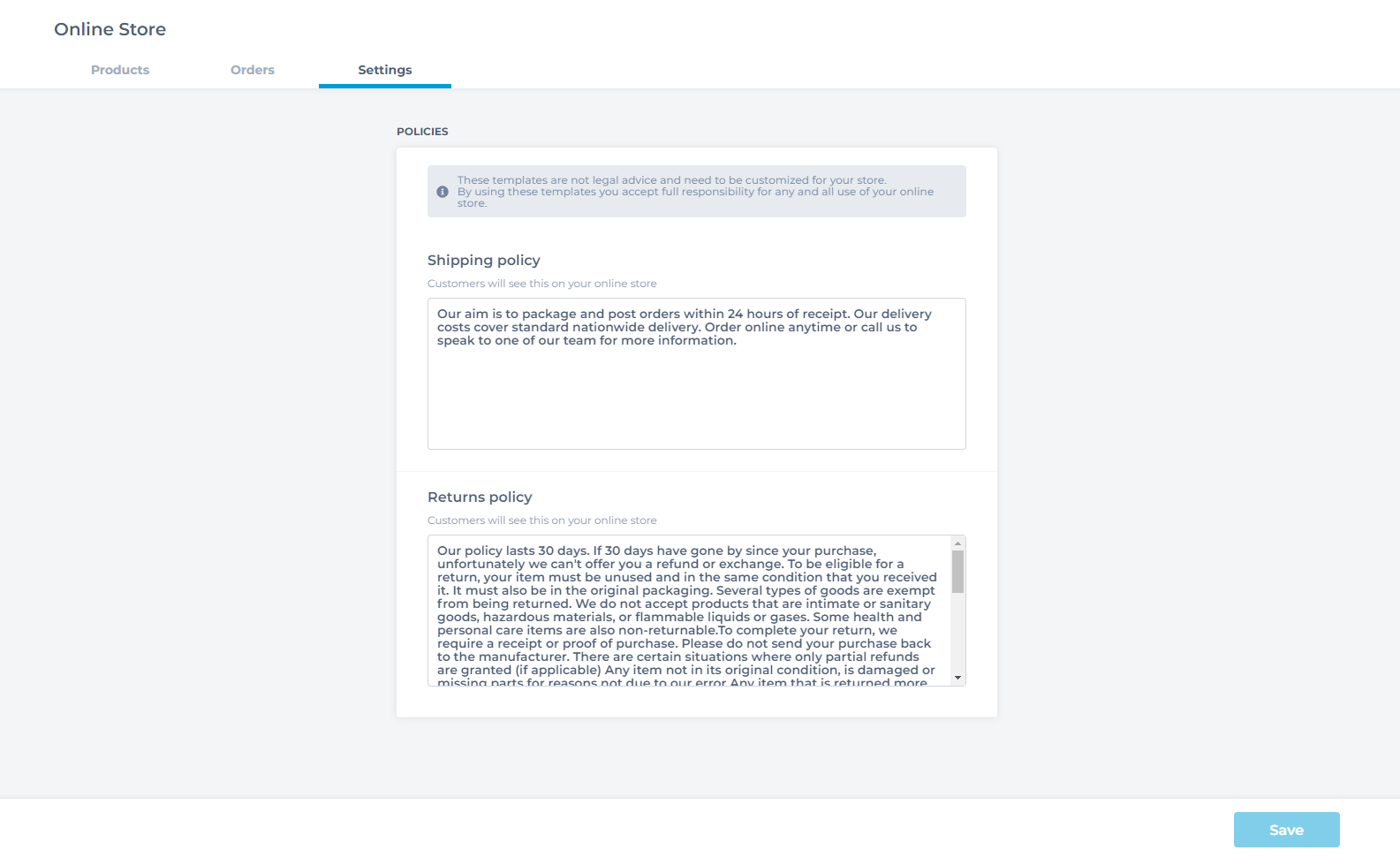 Note: By using the templates, you accept full responsibility for any and all use of your online store
Clients can access these policies on your Online Store by clicking Delivery and Returns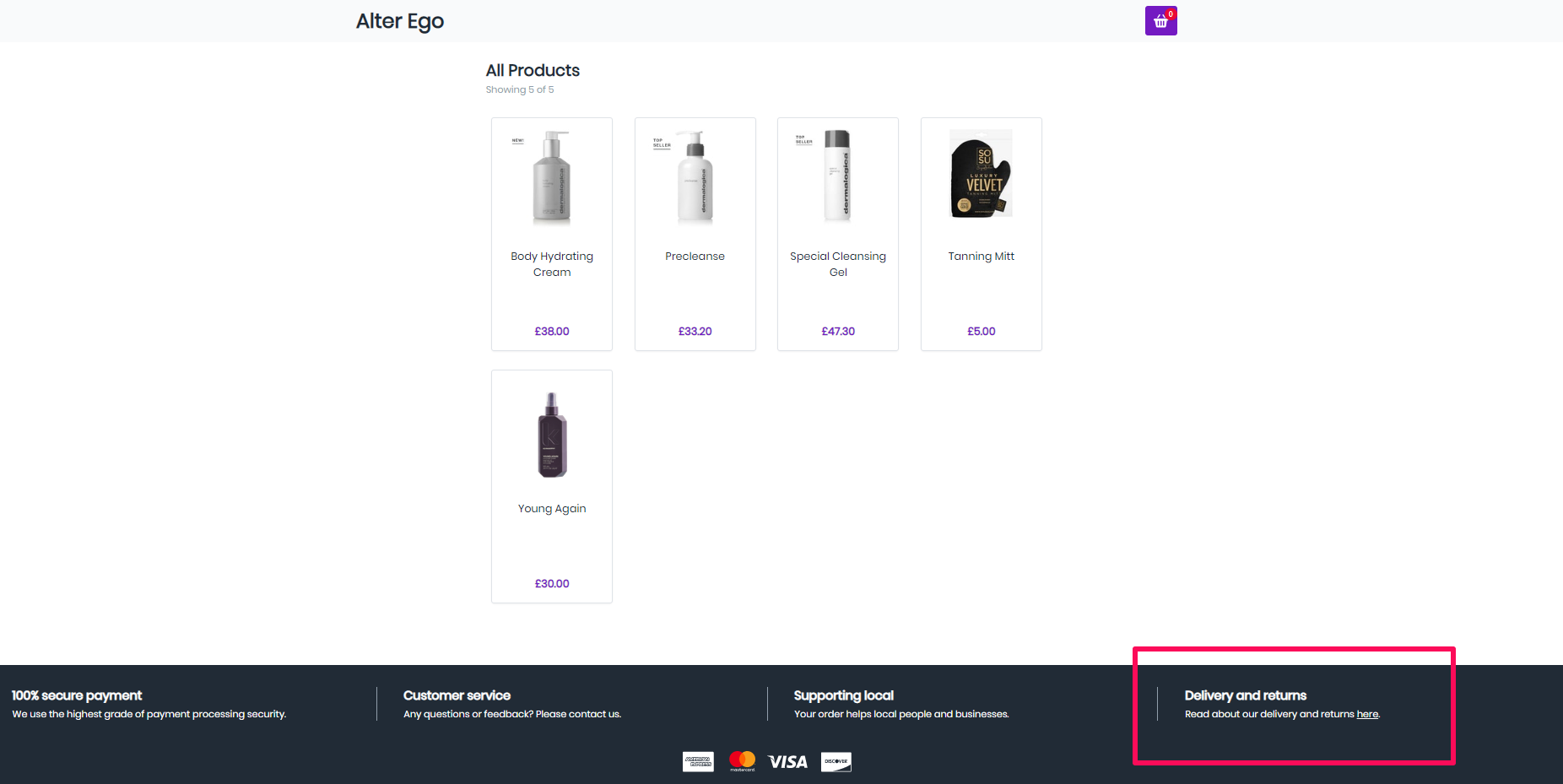 In this section, clients can read your online store policy in full.