This article will advise on how to enable our auto log-out feature used in conjunction with pin codes.
You can set Phorest to automatically log a staff member out after a certain amount of inactivity.
To do this, go to Manager > Settings > Point of Sale > Device.

Next, enter a number of minutes under the Auto Log Out After (Minutes) setting, then click Save to finish. Phorest will now automatically lock after being inactive for this amount of time.
Note: The lowest amount of time possible is 1 minute.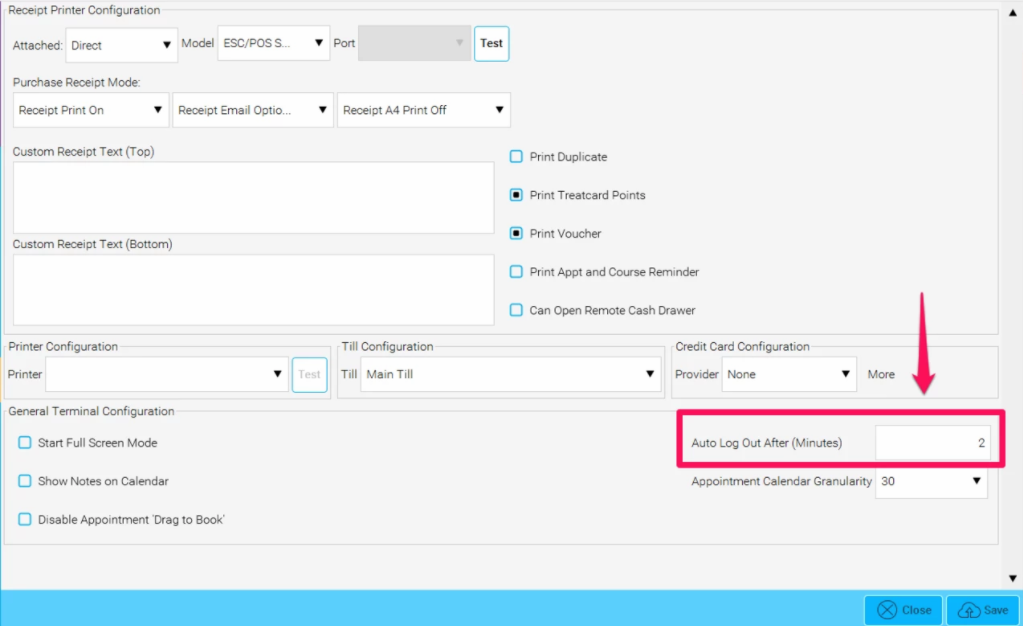 Staff will also have the ability to log themselves out of Phorest manually by selecting the lock icon at the bottom of the screen.

Click here to see how to set up pin codes for your staff members.
---