This article will show you how to add the Online Booking Book Now widget to your website and includes guides on installing the widget on popular website builders like Squarespace, WordPress, Wix, and Weebly.
Floating Book Now widget
To add the floating Book Now button to your website, paste the code snippet below into the Footer of your website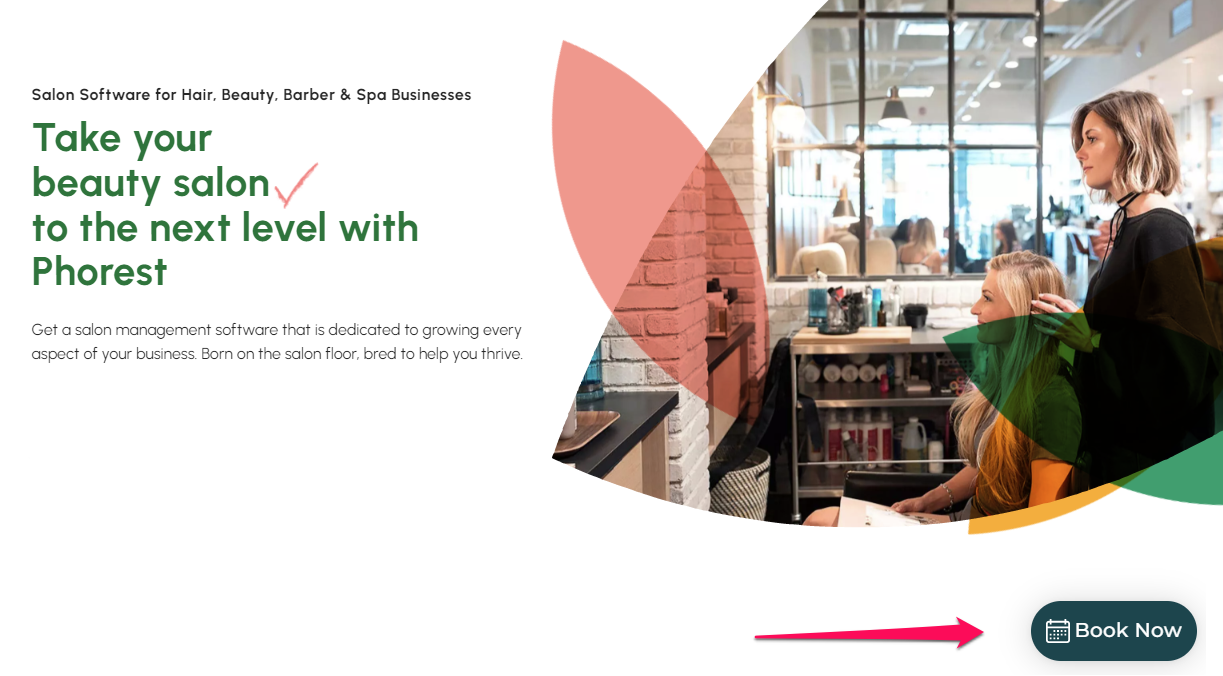 ---
Code Snippet:
<script src="https://booking-widget.phorestcdn.com/obwidget.bundle.js"></script>

<script>
window.widget = new OBWidget('yourphorestsubdomain')
</script>
Note: You will need to replace yourphorestsubdomain in the code above with your Phorest online booking subdomain name. You can find your Phorest subdomain name at the end of your online booking direct link.
Installing the Widget on Popular Website Builders
If you are using a popular Web Builder CMS, below are some step-by-step instructions on where to insert the code.
Automatically Opening the Widget at Page Landing
You can cause the book now widget to automatically open when landing on a page by adding #onlinebookings to the end of the page URL.
For example, www.phorest.com would become www.phorest.com#onlinebookings
---
Direct link to Online Booking
If you have an existing book now button on your website and don't want to use the floating Book Now widget, you can hyperlink your Phorest online booking direct link behind your existing booking button.
---
Use of iFrames
We do not recommend the use of iFrames on websites over the floating Book Now widget, because the floating Book Now widget is typically considered a better user experience overall which will help with online booking conversion rates.
If you still wish to embed your Online Booking page in an iframe on your website, check out this guide to find out how.
The salon ID/URL, from which your Online Booking subdomain is derived, can be found in Online Booking Settings
  Facebook & Instagram Setup
Looking to link your Online Booking page on Facebook and Instagram? Check out this guide.