This article outlines how to set up a clock in/out feature which can also be used to track staff who are not in the Staff Roster
Step-by-Step guide
Note: In order for this feature to work, you will need to assign Pin codes to each of your staff members. Click here to find out more about how to set up Pin codes.
To enable the Clock-In/Out feature, go to Manager > Staff Rosters, and click the Enable Clock In/Out button at the bottom of the screen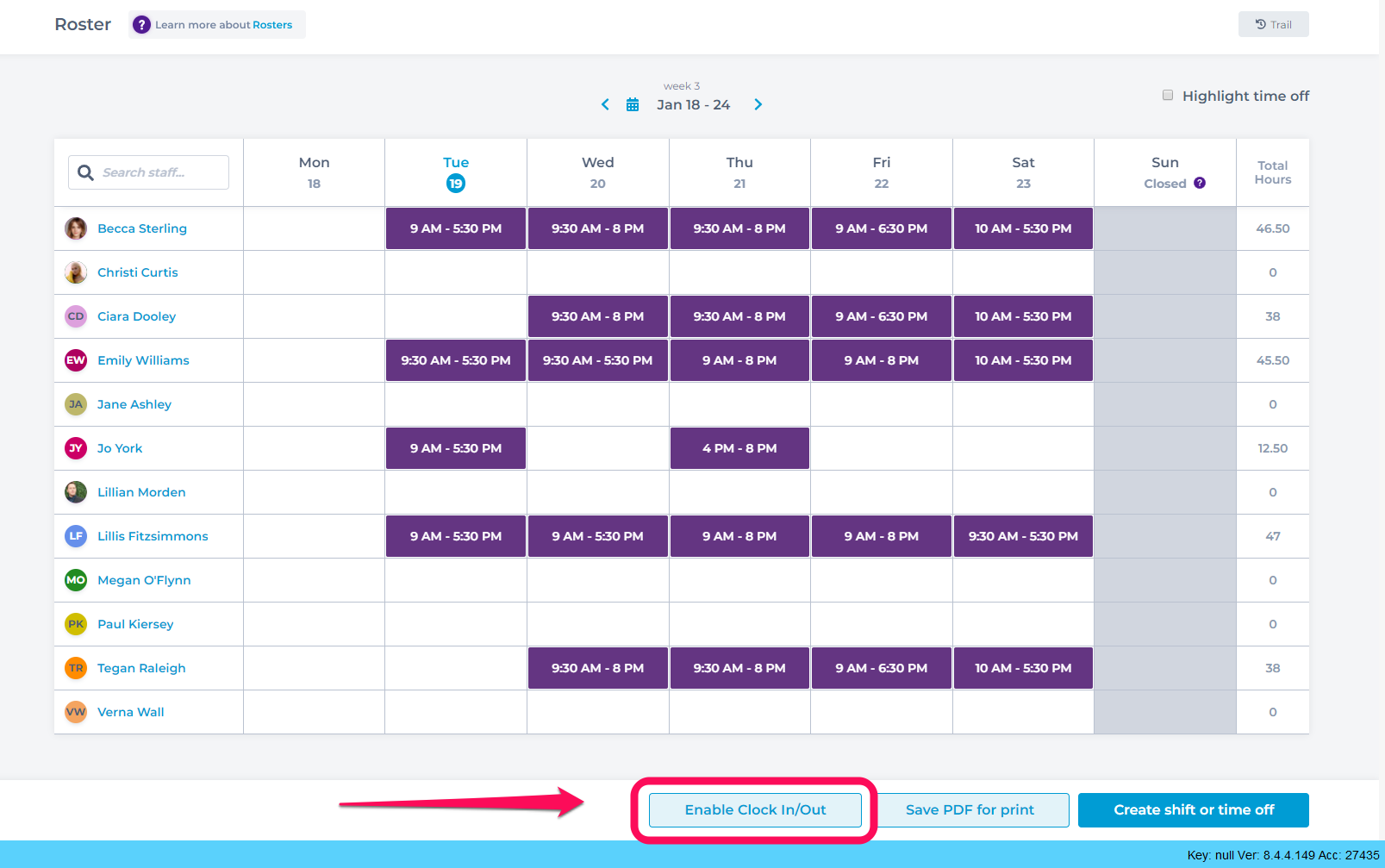 At the beginning of the working day/shift, a staff member will select Clock In/Out to enter their start time. Enter your PIN to identify your staff profile.
Once your PIN is identified from your staff profile, it will populate your name and most recent clocked timestamp. Press OK to save the newest time you are clocking in/out for
The system will then show the user's name and clock In time. Press Cancel to close this window.
There is an alternative time where you may be asked to clock in if you forgot at the beginning of your working day/shift.
Note: Upon initially starting Phorest or when logging another staff member out, the PIN feature will appear as below.
Should this is the first time of the day/shift the system recognizes your PIN being entered and you have not clocked in/out, it will prompt you to record from this present time
Click Yes and the system will display a message to confirm the users name and clock in time
Mistakes can happen and staff may forget to clock in/out on occasion. You can edit a staff's clocked in/out time in their profile - Click Here