This article will show you where to view the performance analytics for each of your email and SMS marketing campaigns, including open rates, click rates, how many bookings were made from the campaign, and the total revenue generated.  
Go to Marketing, and click View Campaigns.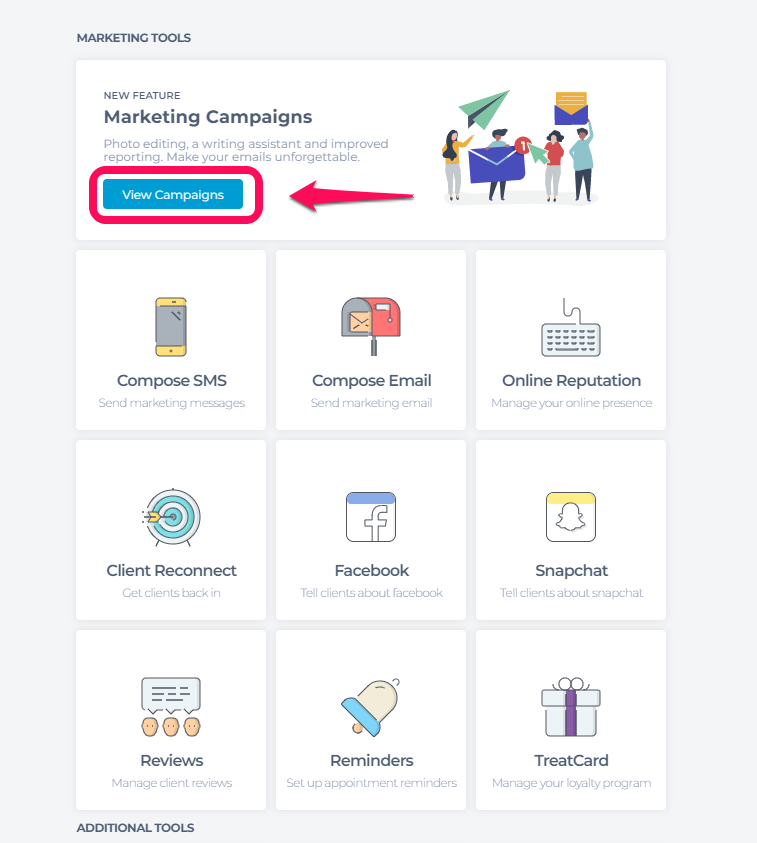 Initially, you will see an overall summary of all of your campaigns so far including the number of messages sent, bookings made from your campaigns, and the total revenue generated overall.

---
Getting Performance Analytics for a Specific Campaign
To get the performance metrics for a specific campaign, use the Campaign Type and Campaign Status filters if necessary, then click on the name of your campaign to open it

Once you've selected a campaign, you will see a performance breakdown of that campaign over the last 72 hours, as well as a benchmark analysis against the industry standard. You can use a dropdown menu to switch between Open Rates (the % of clients that opened the email) and Click Rates (the % of clients that clicked a link in your email).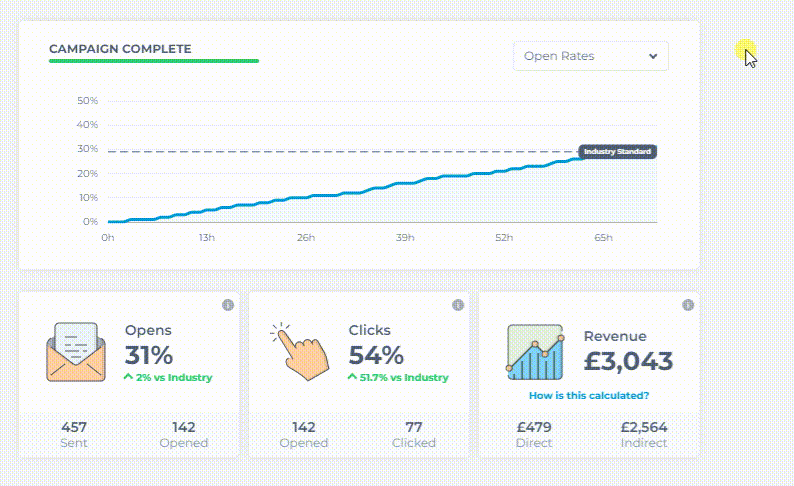 Clicks
Click Rates are only tracked when you use the

 option in the email composer, or the 

option in the SMS composer, when adding a link.
Use the Information boxes to get more information on Opens, Clicks, and Revenue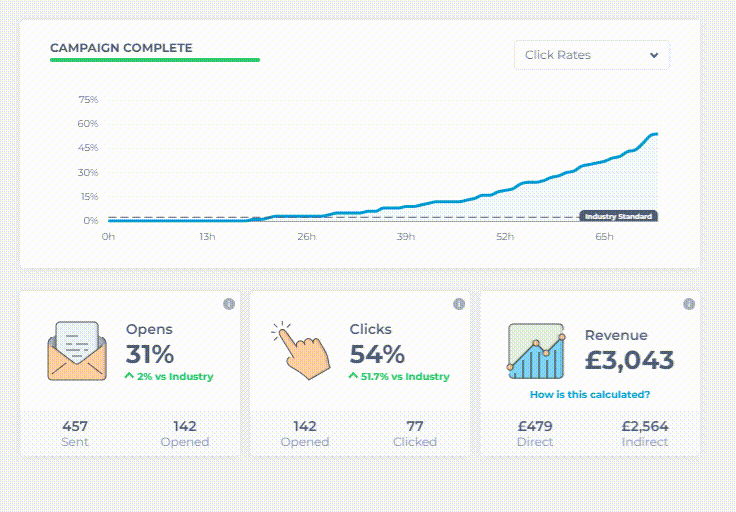 Revenue is also split up into two metrics - Direct and Indirect. Here's how that is calculated: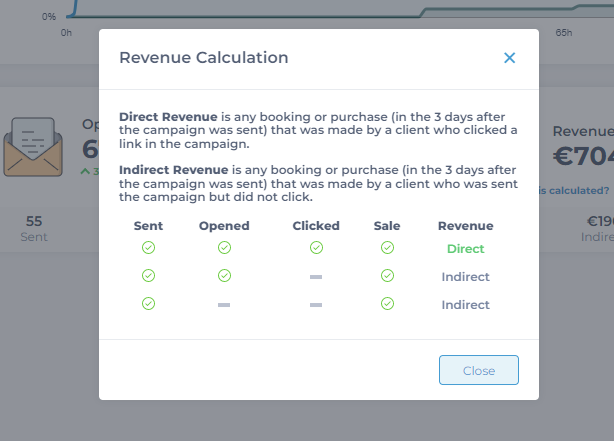 ---
You can also click the Clients tab to view a full list of the campaign recipient list, along with individual statistics for each client