This article will show you what the email looks like when the client books an online video consultation. 
Note: This email template cannot be edited.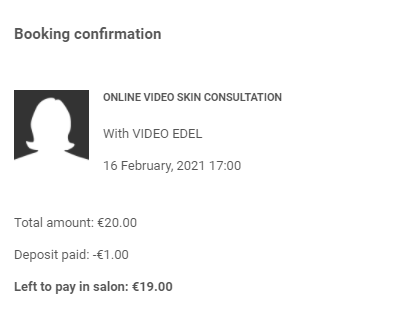 Important Information
To attend your Video Consultation appointment you will need to click here 5 minutes before your appointment. Please ensure you are in a quiet space with your device sufficiently charged before joining.
You can reschedule or cancel this appointment any time up to 24 hours before the scheduled time by visiting My Booking History
Prices are guideline only and can vary depending on the staff member and the service performed.
This email is a VAT receipt from Ndevor Systems Limited t/a PHOREST for the online booking fee of [booking fee value] 
When the client clicks on the "click here" button it will directly link them to your zoom meeting.