This article will show you how to update a staff member's Hourly Rate and standard working Hours Per Day on their staff profile.
Go to Manager > Staff Members and choose the relevant staff member by single-clicking on their name. 
Once you're in their profile, select Settings from the menu on the left-hand side.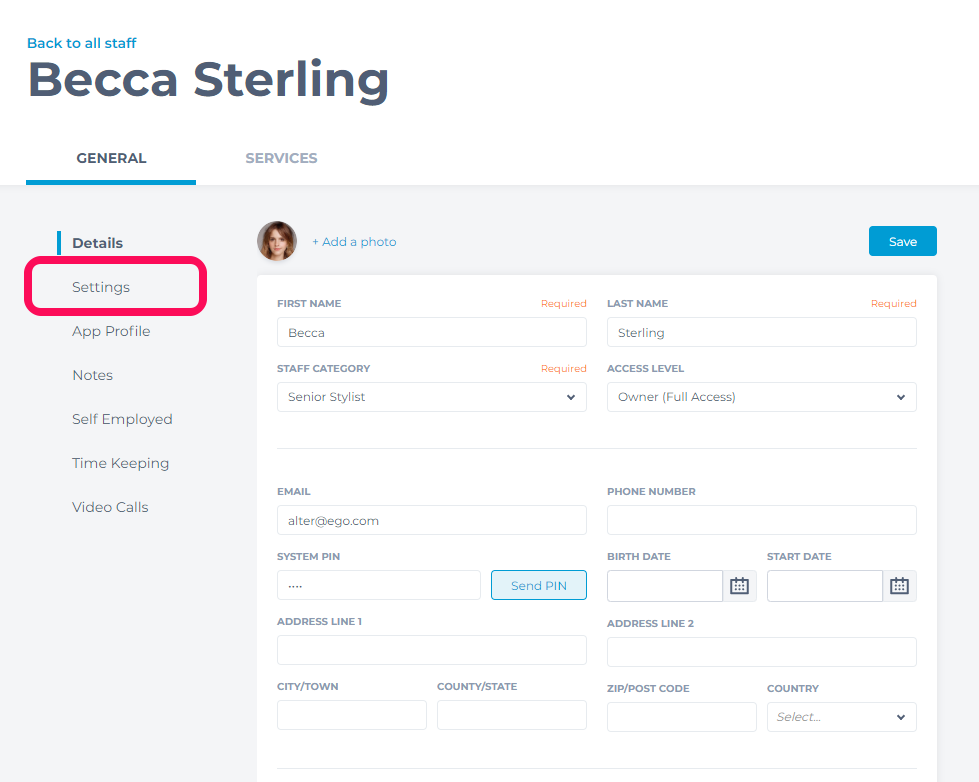 Here you can set the Hours Per Day (an average total will suffice) and the Hourly Rate for the staff member.  This information will be used to calculate the Staff Basic Wages Report.