This article will outline how to set which services/treatments a staff member is qualified to be booked for.
Go to Manager > Staff Members, and click the name of a Staff Member to open their staff profile.
Click the Services tab at the top of their profile to see the list of services currently assigned to this staff member.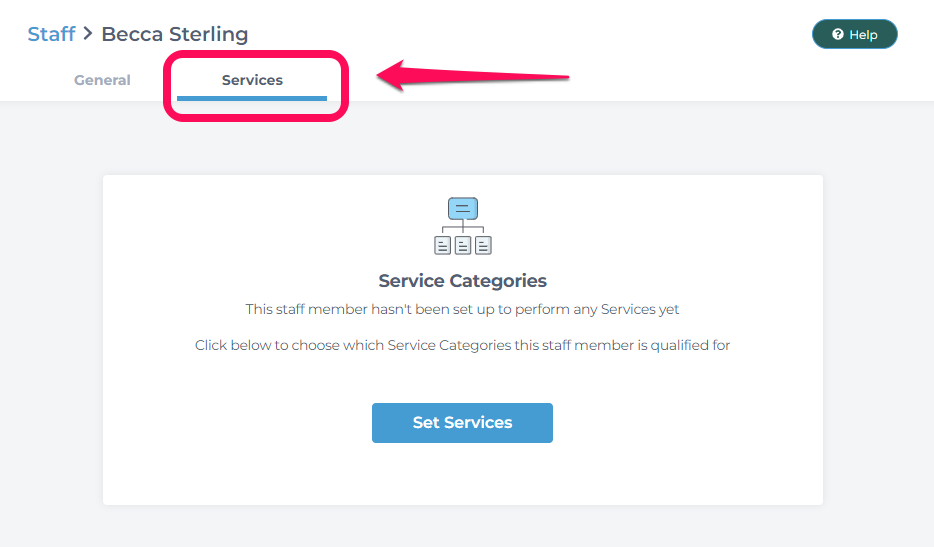 From here, you can toggle the button beside each service to either Yes or No to set whether or not they can be booked for each service.
If a category of services is missing, click +Add Category to add it.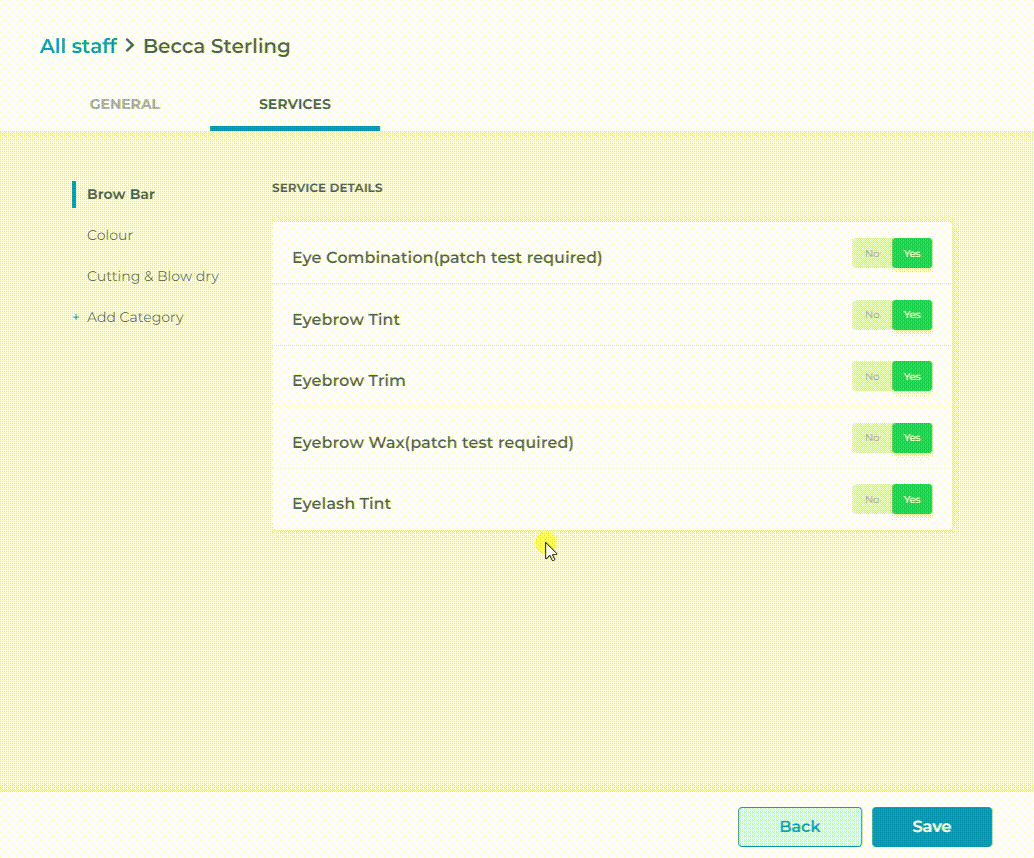 If the staff member does the exact same services as another staff member, you can use the Copy From dropdown option to quickly mirror another staff member's service settings.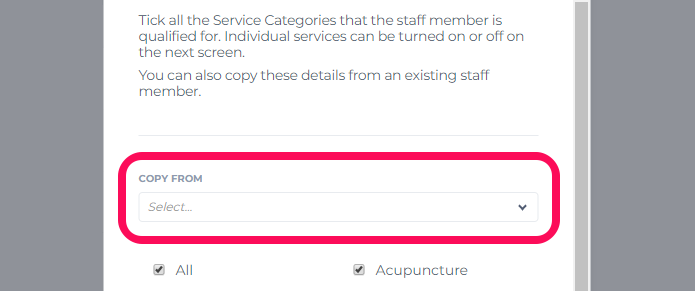 When you're done, remember to click Save to finish.
Online Booking
If you are looking to stop a staff member from being booked online for a service but still have them bookable internally by staff, then set the service to No under the Services screen on their staff profile.
You will still be able to make a booking internally, but you will receive a pop-up to say "this staff member is not qualified. Are you sure you want to continue". Clicking Yes on that pop-up will allow the booking to continue.
If you want to hide a staff member from your online booking system completely, check out this guide.