This article will outline how you can add existing staff members from one location to other locations in your business.
If your business has multiple locations, the Staff Library within the Chain Library will allow you to manage all of your staff across the entire business from one simple screen. To begin: 
Go to Manager > Chain Library > Staff Library
Here you will see a list of all staff members across all of the branches within your business, along with their individual information as well as the Branch(es) they are currently active in.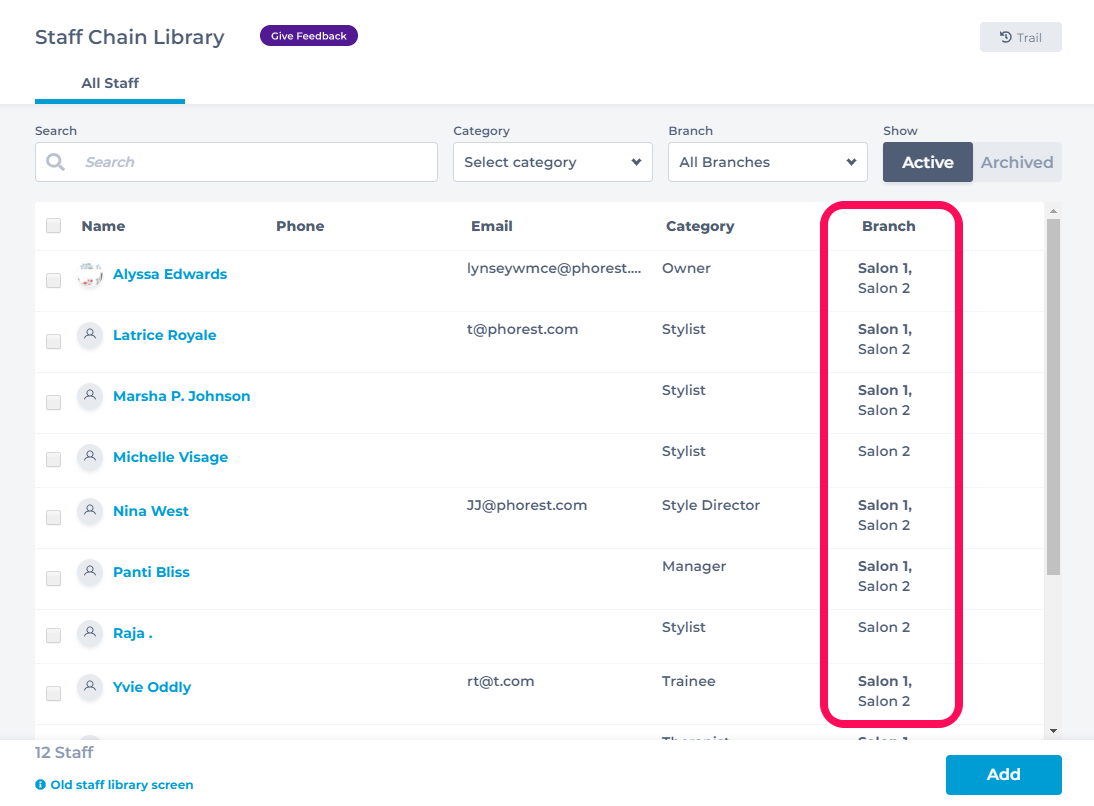 To add a Staff Member(s) to another branch/location, simply click their name to open their staff profile > Select the Branches tab at the top of the screen then, under the Works In section, toggle the option to Yes to add them to a branch.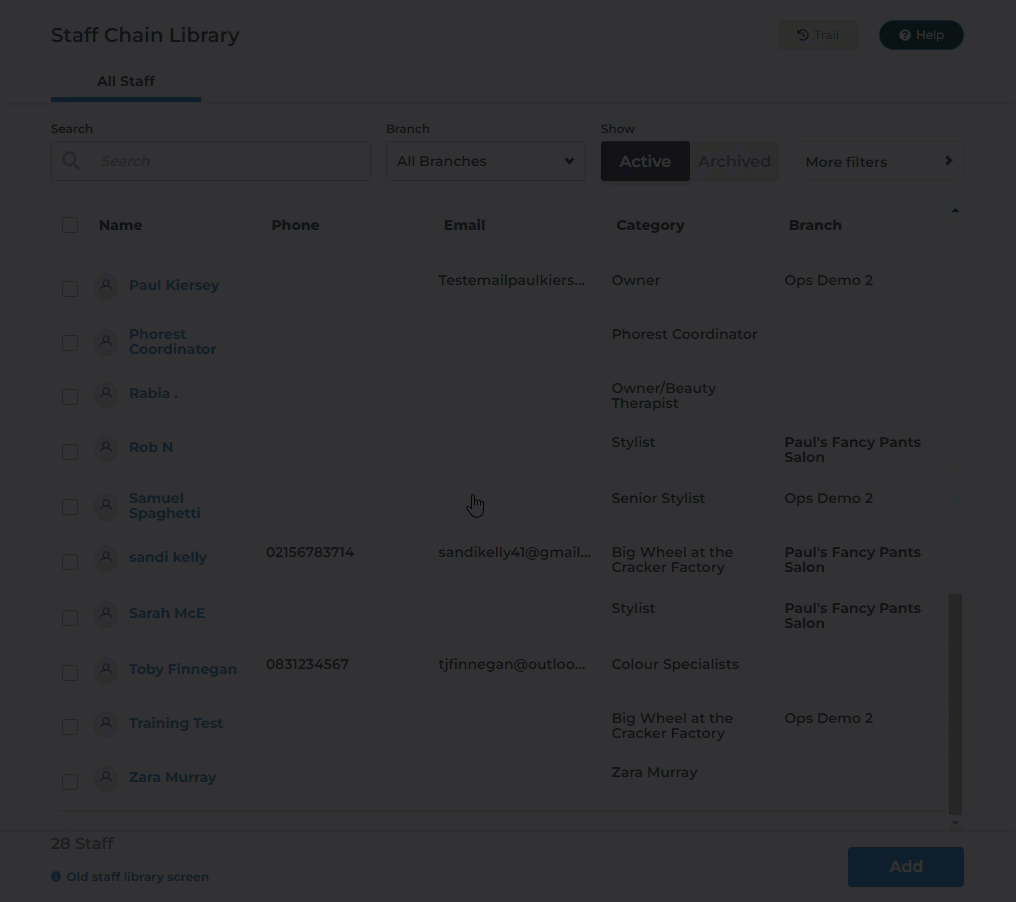 You will then be prompted to specify an Access Level, whether or not this staff member is available for online bookings, should show on the Appointments calendar, and should show on the Purchase screen (in order for sales to be processable under their name).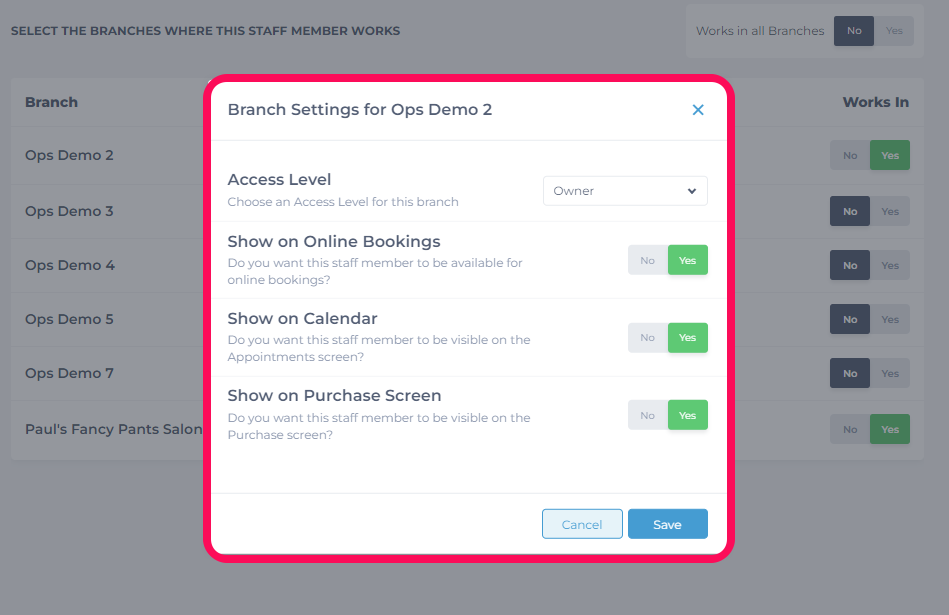 Choose your settngs, then click Save to finish.
These additional settings are per branch, meaning you can have different settings for different locations.
---
Setting the Services that the Staff Member Can be Booked For
Once you've added the staff member to the new branch, make sure to set the bookable services under their staff profile in that branch. Click here for a guide.