This article lists what services/service categories are excluded from the Client Reconnect feature and will not show up in your Client Reconnect Templates as a result.
As Client Reconnect is designed to help you identify the booking patterns of regular clients, certain Service Categories for permanent treatments are excluded from this feature by default.
This exclusion is decided based on Service Categories that have an Online Category matching the list below.
---
The Online Category can be found/set by going to Manager > Categories > Service Categories > Single-click on the name of the Service Category > Online category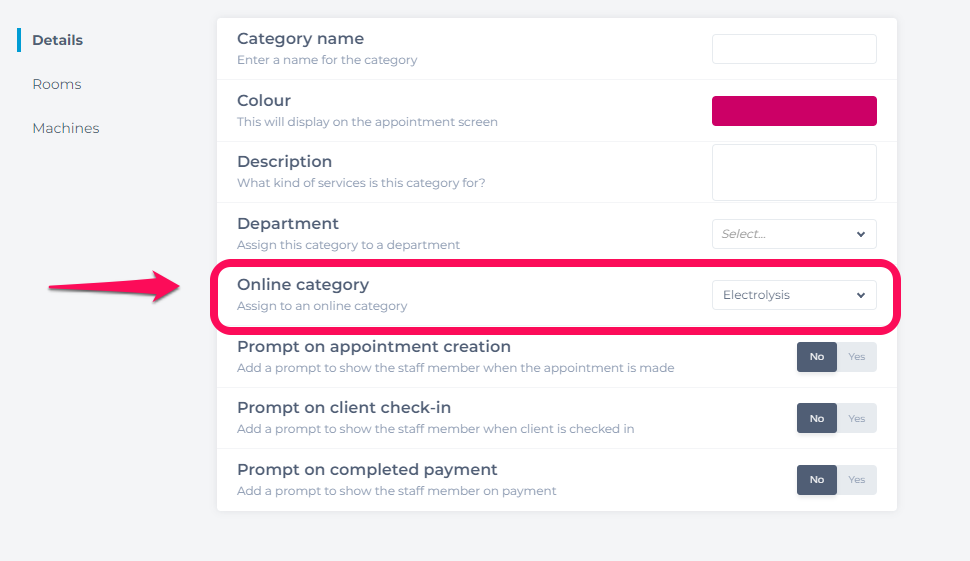 ---
List of Excluded Service Categories
Service Categories with the following online categories will not have a template in Reconnect:
Electrolysis
Chiropodist
Laser Hair Removal
Laser Rejuvenation
Laser Vein & Pigmentation
Laser (L.H.E)
Milia
Red Vein Removal
Skin Tags
Thread Vein
Ear Piercing
Piercing
If you want to target clients who, for example, might be due a top-up treatment 6 months after a course of laser hair removal, you can use the client filters in the marketing section to set up a repeating email.